The Consumer Electronics Show just wrapped up. If you're not familiar with CES, it's a major show in Las Vegas for consumer technology businesses. According to the Consumer Technology Association, the organization which produces the show, CES is "the global stage where next-generation innovations are introduced to the marketplace."
Somewhat to my surprise, John Deere had a major display at CES, showing off their latest farm equipment technologies.
While I do get excited over the prospects of new farm technologies, machine learning and the Internet of Things (IoT), I'm still a bit old-school when it comes to equipment. I like to see what's new and what's innovative with the hard iron.
Fortunately, with winter farm shows in full swing, there's plenty of opportunity to catch up on new equipment. Here are just a few major new models you might want to check out:
Tractors
Massey Ferguson's 1700M Series Compact Tractors are now available. These are the company's most premium compact tractors to date and range from 36 to 60 hp. Two models come equipped with Shibaura 3-cylinder diesel engines. Three models have Shibaura 4-cylinder diesel engines. All meet Tier 4 final emissions without the inconvenience and expense of a diesel particulate filter (DPF).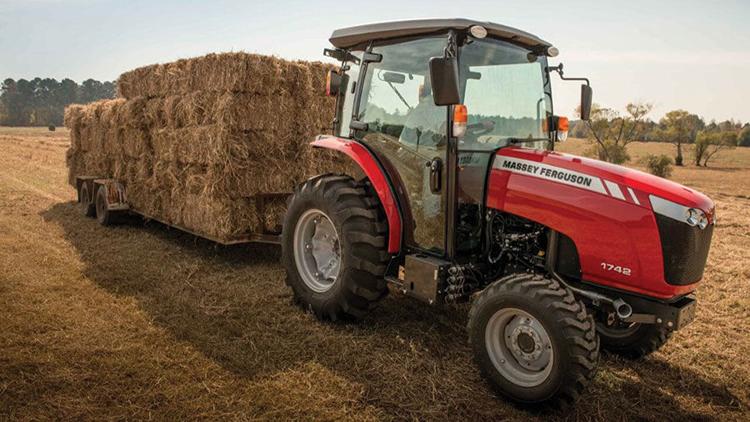 John Deere is updating their 8R/8RT Tractors for 2019. You'll see improvements in steering, fuel and Diesel Exhaust Fluid (DEF) capacities and operator comfort.
Cab comfort is now available in a smaller size with Case IH Farmall utility A series tractors. With the Models 55A, 65A and 75A, you can now choose both cab and open-station options.
For 2019, product updates are available on the Case IH Magnum line of tractors, including a new warranty program, factory-fit telematics and a one-year advanced subscription to AFS Connect, and a new 21-inch track option.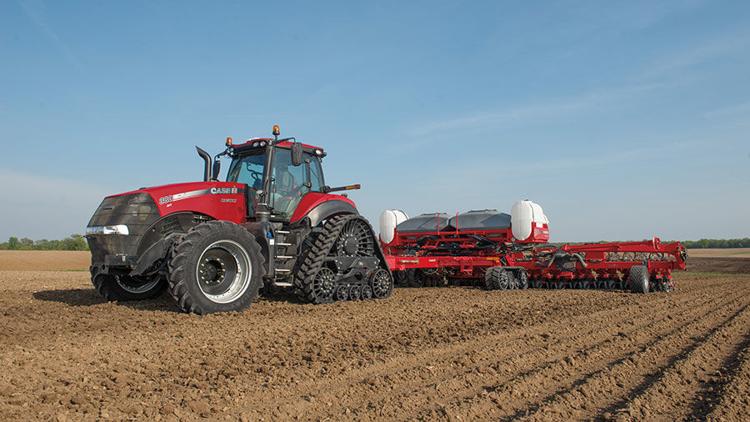 Planters
The White Planters lineup now includes two new toolbars in a wide range of row spacings and planter styles. The new 9500VER (Vacuum Electric Ready) Precision Planting-ready toolbar fits operations requiring narrow-row configurations. The new 9700VER toolbar is a stack-fold, wide-row configuration.
Building on its series of Precision Disk air drills, Case IH is producing the Precision Disk 500DS air drill. It's a one-pass solution for seeding and fertilizing simultaneously.
Tillage
The latest precision farming tool from Sunflower is the Sunflower Till Control system that lets you monitor and adjust tillage equipment from the tractor cab to better manage for changing field conditions. It's available on three products from Sunflower – the SF6830 high-speed rotary finisher, the SF1436 Series disc harrows and the SF6631 Series vertical tillage tools.
Case IH expanded the AFS Soil Command agronomic control technology to its Tiger-Mate 255 field cultivator, single-fold True-Tandem disk harrows and vertical tillage tools, and the Ecolo‑Tiger 875 disk ripper.
In 2019, you'll also see availability of the John Deere 2660VT Variable-Intensity Tillage Tool and 2680H High-Performance Disk.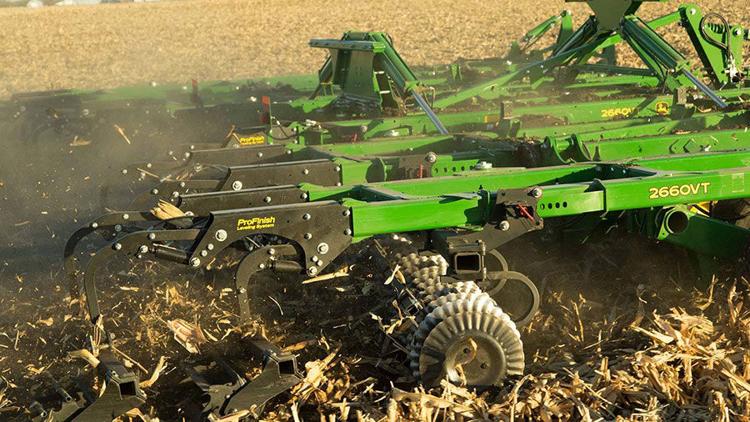 Combines
According to AGCO, the new Fendt IDEAL combine is the first "clean-sheet" design of an axial combine in the industry in 30 years. Equipped with the IDEALharvest system, these machines offer real-time visualization of crop flow inside the combine.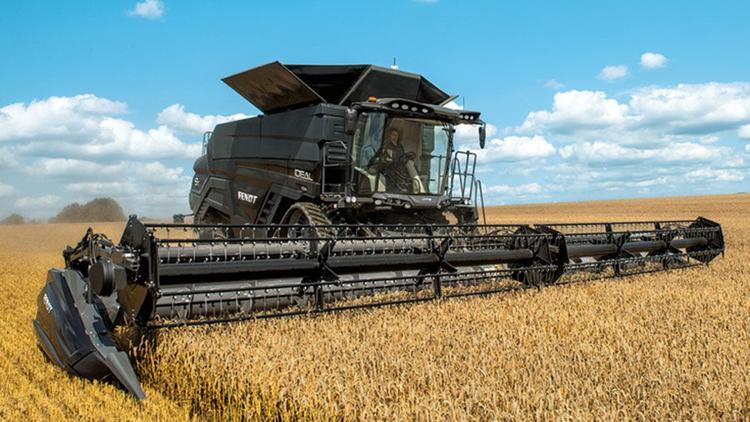 A combination of specialized sensors determines what is grain and what is not, then directs the IDEALharvest system to change the combine settings to achieve your pre-set harvest strategy.
Hay tools
Last fall, Hesston by Massey Ferguson introduced the Razor Edge 1300 Series Pull-Type Disc Mower Conditioners. Side-pull and center-pivot models are heavy-duty, with a fully welded frame for reliability and efficiency even in the toughest hay-cutting conditions. Their RazorEdge cutterbar makes sure you get a smooth, clean cut. And the hydraulically tensioned conditioner system reduces drying time to capture crop quality.
Vermeer has provided five of its new concept ZR5-1200 self-propelled balers to producers in Iowa and Nebraska. While not currently in production, these self-propelled balers are being developed to automate the baling process, as well as provide the ability to automatically make real-time adjustments based on field, crop and operator inputs.
Massey Ferguson has brought out its first silage baler in the RB Series. It's well-suited for baling corn residue, making it a great choice for small dairy operations and small- to mid-sized cow-calf operations harvesting forages in damp environments where hay drydown is challenging.
The latest updates to Case IH Model Year 2019 disc mower conditioners include new 9- and 10-foot side-pull models with a new quick-change knife system and simple adjustments.
Applicators
Challenger TerraGator C Series high-flotation applicators and their broad array of dry and liquid application systems are designed to offer accurate blend, rate and placement control. Operator control and comfort are also improved with an air-ride cab, ergonomic design of familiar controls and expanded visibility.
Case IH has introduced two new Miller Nitro series sprayers, the Miller Nitro 7370 and 7410 front boom models. They're designed for late-season crop fertility and protection applications.
---
Michael Gustafson has written for and about farm equipment companies, their products and dealerships for more than 40 years, including 25 years with John Deere. He lives on a small acreage in Dennison, Ill.