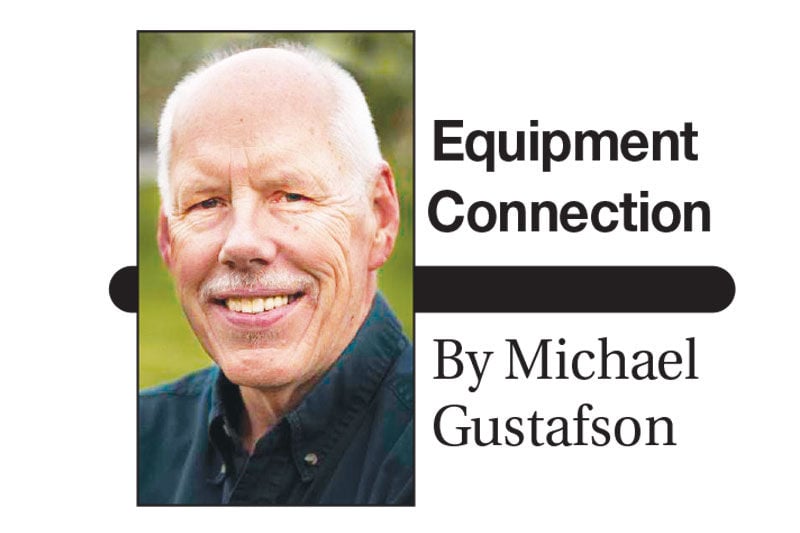 As I'm writing this article, I glanced out my window at weather that's nowhere near spring. This is the time of year, though, that we know the season for making hay is just around the corner. Spring will come. Forages will grow. And you'll be out cutting, raking and baling soon enough.
New hay equipment would make those operations faster and more efficient, of course. And if you're in the market for a new mower conditioner, rake, swather, tedder or baler, you have a choice from a wide variety of brands and models.
One brand recently caught my attention when it introduced a two-year warranty on all hay tools.
Dave Palmer, Kubota senior product manager for implements, explains: "Late last year Kubota announced that it had furthered its commitment to the hay and forage segment by offering a two-year standard limited warranty across its entire hay tools line, including Kubota balers, and a three-year standard limited warranty on its disc mower and disc mower conditioner cutterbars and gearboxes.
"As a company driven to be a market leader, we chose this particular warranty, which is among the industry's best, because we are confident in the quality of our products."
Along with their two-year warranty, Kubota also is introducing seven new products for 2021. The Kubota Disc Mower Conditioners Series adds several new products including the DMC6332, the DMC6336TVARIO, the DMC8036 and the DMC8532. The Kubota Rake Series line includes the new RA1047T. The BV Baler Series adds the new BV5160R. And, the Kubota Wrapper line adds the new WR1600.
"Hay tools are not new to Kubota," notes Palmer. "We have a long history built on quality and performance, and we continue to offer a premium product today."
That history is based in part on Kubota's acquisition of the Kverneland Group.
"Kverneland and Vicon developed the wheel rake in 1949, the first rotary tedder in 1961, and the disc mower conditioner combination in 1974. Today, they are all under the Kubota brand," says Palmer.
"Kubota completed a full-ownership acquisition of Kverneland Group in 2013," he continues, "which helped make the first phase of Kubota hay implements, including disc mowers, a rotary rake and a tedder. In 2015, Kubota introduced round balers and disc mower conditioners, as well as expanded offerings in the disc mower, rake and tedder lines. In 2016 and 2017, the company launched additional disc mowers, disc mower conditioners, rakes and variances to its round baler line.
"Next, the acquisition of Great Plains in 2016 was a result of a near 10-year alliance with Land Pride, Great Plains' turf and landscape implement division."
Other companies have introduced new hay equipment for 2021, as well.
Kuhn North America has launched two new trailed single- rotor rotary rakes, the GA 4230 T and 4231 T. These two rakes incorporate Kuhn's exclusive Masterdrive GIII double-reduction gearbox technology, allowing them to easily power through heavy crops, tough field conditions and intensive use. According to the company, these rakes are built to handle difficult, hilly terrain
Kuhn also is bringing out the new Kuhn VB 560 5x6 round baler. With industry-leading cycle times, thanks to the twin tensioning arm system and the fastest tailgate speed of any 5x6 baler, it offers the productivity needed to put up high-quality hay in tight weather windows.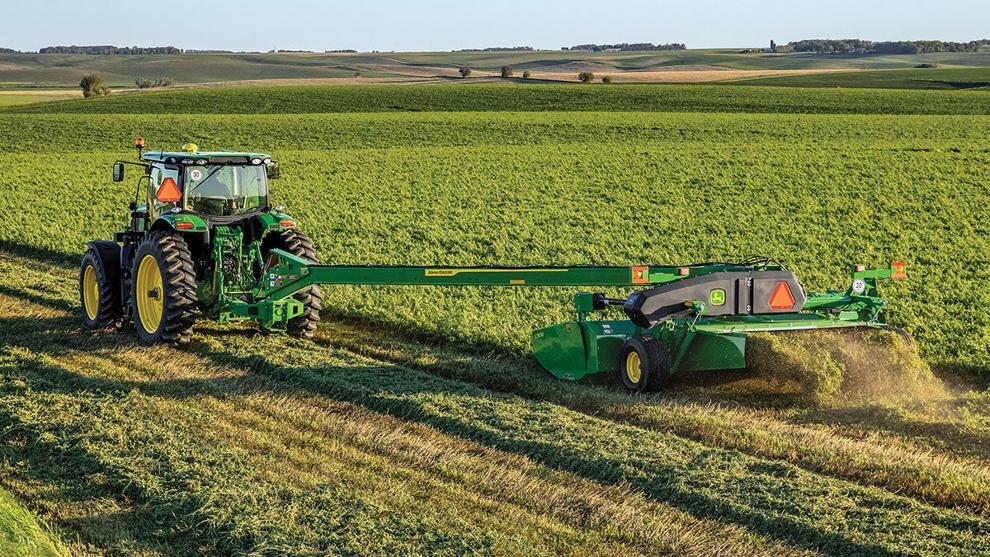 John Deere is updating and adding to its mower conditioner lineup for model year 2021. Notable changes include the addition of the new John Deere C500, a 5-meter, center-pivot MoCo; the redesigned John Deere C400, a 4-meter, center-pivot MoCo; and Quick Change Knives. All are backed by a five-year cutterbar warranty. Eight models are available, ranging in cutting widths from 2.5 meters up to 5 meters.
Last fall, Case IH introduced its LB436 HD large square baler. The new baler features a bale chamber that's 16% longer and provides up to 50% more plunger force than other Case IH models. A robust compression system and fully automatic bale density control system work to give you more consistent densities and bale weights, even in changing field conditions.
---
Michael Gustafson has written for and about farm equipment companies, their products and dealerships for more than 40 years, including 25 years with John Deere. He lives on a small acreage in Dennison, Ill.