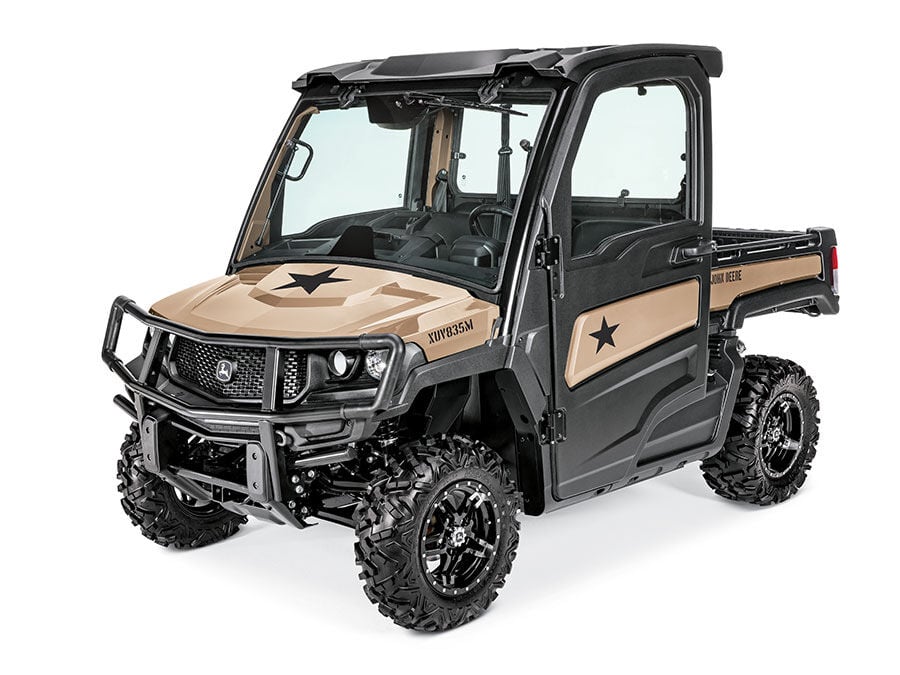 For quite a few years now, I've been enjoying a special discount at a variety of stores and restaurants. OK, so it's a senior discount. Even though it might not amount to much, I always ask. I've made it this far. I've earned it.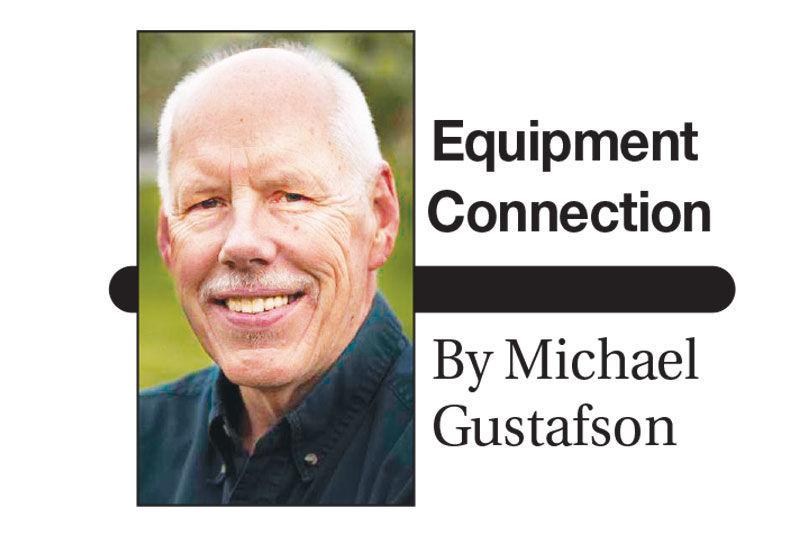 There's another group of people who have done far more to earn special attention and discounts — military veterans. Their sacrifices for our freedoms should always be recognized and rewarded. Ag equipment companies certainly agree, offering veterans everything from job opportunities to equipment discounts to financial support of veteran organizations.
One example is Kubota Tractor Corporation's "Geared to Give." According to the company, Geared to Give is "a program that works to identify and provide financial and equipment support to those who have served their country and are now serving their communities through food and farming."
Developed in partnership with the Farmer Veteran Coalition, Geared to Give provides equipment and grants to farmer veterans, as well as customer rebates on select Kubota equipment to the non-profit's farmer veteran members.
"Geared to Give was created to provide much-needed equipment to power and empower veterans to achieve their dreams and make a direct impact on agriculture in their communities," says Alex Woods, Kubota vice president of sales operations, supply chain and parts.
Since the program's founding in 2015, Kubota has awarded 26 pieces of equipment to FVC members and donated more than $700,000 to support the FVC fellowship fund. Last year, Kubota expanded their offerings to include high-horsepower tractors, hay tools and utility vehicles for Geared to Give recipients.
To qualify for the discount program rebates, Kubota customers must be a veteran from any branch of the U.S. military and a member of the Farmer Veteran Coalition. All veterans can apply for a free FVC membership on the organization's website, www.farmvetco.org.
This past September, Kubota also joined a new partner, the Professional Bull Riders, for its second-annual Air Force Reserve Cowboys for a Cause charity exhibition event aboard the historic U.S. aircraft carrier, the USS Lexington. The charity event partnered with the FVC which was presented with a $100,000 check. During a special ceremony, a military service member was given a new tractor through the Geared to Give program.
John Deere has a long history of recognizing and supporting veterans, as well, offering a military discount for active duty, retirees, veterans, and National Guard members and reservists. This discount is available in-store and online for approved members with the Platinum GreenFleet Loyalty Rewards program.
Perhaps a military member or veteran would be interested in John Deere's newest Gator utility vehicle, the XUV835M Honor Edition, designed to pay tribute to military veterans. These Special Limited Edition models feature desert sand exterior panels, military-inspired graphics and feature several model upgrades.
Along with the launch of the Gator XUV835M Honor Edition, John Deere is supporting The SAVE Farm, which provides farming, ranching and agribusiness training and healing programs for service members, veterans and their families.
In addition, John Deere offers the Career Skills Program in partnership with the U.S. Department of Defense SkillBridge program, giving transitioning service members the opportunity to match their leadership and technical skills with jobs at John Deere. The SkillBridge program helps servicemen and women begin their post-military careers by interning at a John Deere production facility or dealership during the last five months of their military commitment.
Veteran support is not limited to the major, full-line ag equipment companies.
This year, the Veterans Employment & Education Commission of The American Legion honored Woods Equipment with its Large Employer of Veterans Award. The award recognizes Woods' commitment to recruiting, hiring, retaining, developing and supporting veteran employees and others in the military-connected community.
"It's an honor to receive this award from the American Legion," says Todd Hall, president of Woods Equipment Company. "As a veteran, I have a special appreciation for the skill and talent that our veterans bring to the private sector."
If you're a military veteran, thank you for your service. And if you're in need of ag equipment, outdoor power equipment or shop tools, make sure to check out those companies that are actively supporting veterans and veteran causes.
---
Michael Gustafson has written for and about farm equipment companies, their products and dealerships for more than 40 years, including 25 years with John Deere. He lives on a small acreage in Dennison, Ill.