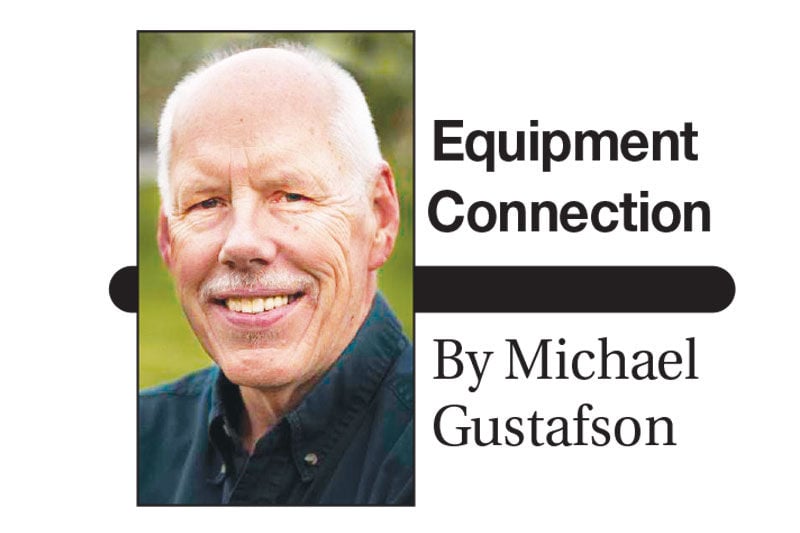 When it comes to farm equipment, there's a tendency to focus on what's new and exciting in tractors, combines, planters and hay equipment.
I've noticed, though, that some companies have been bringing new innovations to a group of machinery we all use constantly, not just seasonally: material handling equipment such as loaders, excavators, skid steers, telehandlers and attachments.
One of those companies is Bobcat.
This past summer and fall, Bobcat introduced new R-Series Loaders, the R2-Series E60 compact excavator, new large excavator attachments, new V923 VersaHANDLER telescopic tool carrier, Bobcat Machine IQ wireless communication, and their newest intelligent, digital solution: Features On Demand.
The R-Series T62 compact track loader and S62 skid-steer loader offer redesigned 68-horsepower, 2.4-liter Tier 4 Bobcat engines, improved cooling systems, increased lift capacities, excellent visibility, comfortable controls, and a roomy environment with one-piece, sealed and pressurized cabs.
The R2-Series E60 compact excavator also offers a redesigned Bobcat engine with improved cold-weather operation and features that make maintenance and service more convenient. A new cooling system with side-by-side heat exchangers controls engine compartment temperature more efficiently, improving performance and serviceability while protecting engine component life.
Cleanout is easier, too. There's no need to separate coolers to remove debris or wash out the coolers.
Options include a 7-inch touch display panel and rear camera, add-on counterweight, and high-back heated seat.
Bobcat's new heavy-duty excavator attachments include a trenching bucket, grading bucket, and pin grabber, as well as main pin and pro-link thumb attachments paired specifically with the E145 and E165 large excavators.
Their new V923 VersaHANDLER telescopic tool carrier, or telehandler, offers up a 130-horsepower turbocharged Bobcat engine, heavy-duty drive train, and an increased rated operating capacity of 9,000 pounds.
According to the company, Bobcat engines meet Tier 4 regulations without a diesel particulate filter (DPF). These engines have a specially designed combustion chamber that minimizes the amount of particulate matter the engine creates. The amounts are low enough that a DPF isn't needed for Tier 4 compliance, simplifying maintenance and reducing downtime that occurs with DPF regeneration and long-term DPF maintenance costs.
Bobcat has incorporated new technology, as well. Bobcat Machine IQ wireless communication, launched in 2019, is a service designed to help owners and fleet managers make better use of their machines.
Last August, Bobcat introduced Features On Demand, a new patent-pending technology that can give the flexibility to enable additional features on R-Series compact loaders as needs change.
With the optional Features On Demand Performance Package, buyers can enable two-speed travel, high-flow hydraulics, automatic ride control, dual-direction bucket positioning, and a reversing fan that reduces maintenance and downtime by purging debris buildup.
Bobcat isn't the only company bringing new innovations to material handling. CASE Construction Equipment now offers their 580 EV (Electric Vehicle), the first fully electric backhoe loader. The power and performance of the 580 EV is equivalent to other diesel-powered backhoes in the CASE product line and provides considerably lower daily operating costs while also producing zero emissions.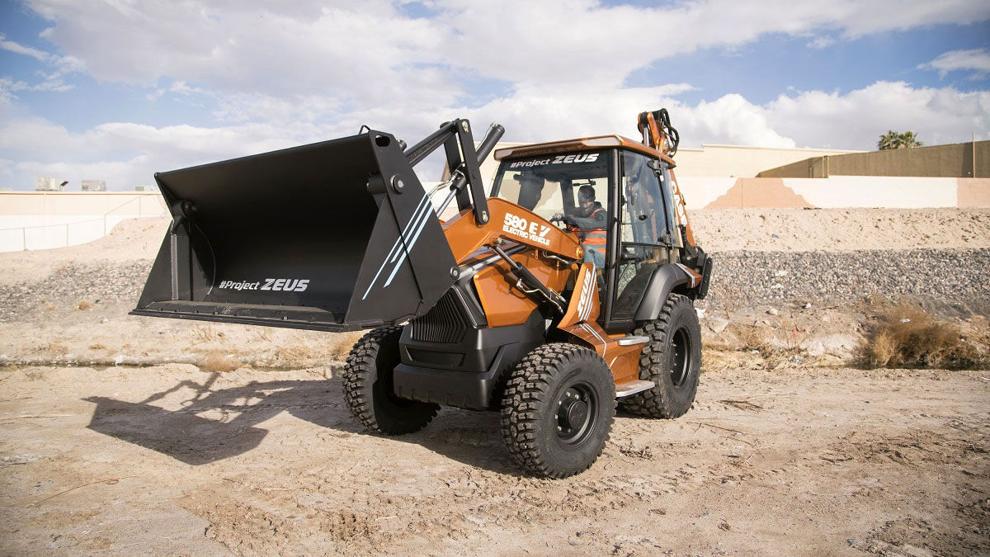 Just as they do with their major equipment lines — tractors, combines and planters — ag equipment companies continue to offer new advances in technologies and performance for their loaders, telehandlers, skid steers and other material handing machines.
---
Michael Gustafson has written for and about farm equipment companies, their products and dealerships for more than 40 years, including 25 years with John Deere. He lives on a small acreage in Dennison, Ill.