Certainly, farm equipment manufacturers don't operate the same way they did, say, 30, 20, or even 10 years ago, when it seemed that most of the new innovations came from internal resources.
Yes, the likes of John Deere, AGCO, Case IH, Kubota and other companies still employ a host of mechanical, electrical and structural engineers among others. More and more, these companies are looking for innovative equipment ideas by supporting startup accelerators and business incubators.
If you're not familiar with these terms, here's an overview. Startup accelerators and incubators are organizations that help startup companies and organizations become successful. They tend to focus on providing mentorship, advice and resources that also might include a demo day when the startups can pitch their ideas to potential investors.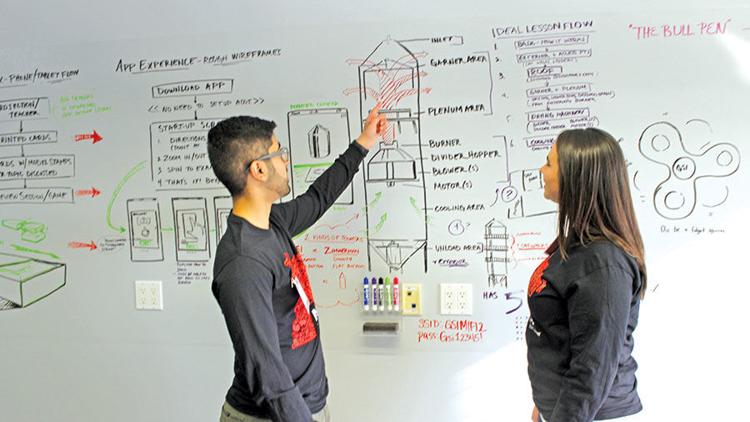 Accelerators might not offer dedicated office space to startups, but may have a physical location for shared resources and accelerator events, such as invited guest speaker talks and advising office hours. On the other hand, incubators tend to offer dedicated office and development space to the startups for a set period of time.
Startup accelerators and incubators can get involved at all stages of a startup's development, from the idea stage to revenue-generating and so on. However, most tend to focus on relatively early stage startups, as this is when companies can typically most benefit from outside help.
Startup accelerators and incubators are not a new idea. One example is the Iowa State University Research Park. The park has provided space and business development services to startup and growth-focused technology companies for 25 years. Coworking facilities are provided at the park's incubator and consist of small private offices and internet access. The park features technology and testing labs and resource centers dedicated to business success, all available on an as-needed basis.
Launched in 2016 and located in the ISU Research Park, the Ag Startup Engine (ASE) has seven agricultural startups in its portfolio of companies that collectively have raised over $10 million in investments. So far, the companies have brought to market technologies including an automation platform for agriculture equipment, an algae-based waste water treatment system, a "Zillow for Farmland," and animal health data traceability and analytics software.
Farm equipment companies have taken note and have been adding support.
Early last year, the University of Illinois and AGCO announced the opening of the
AGCO Acceleration Center at University of Illinois Research Park. According to the press release, the Acceleration Center will work to advance technology innovation for AGCO's grain, seed processing, swine and poultry production equipment brands, which include GSI, Cimbria, AP and Cumberland.
At the center, University of Illinois undergraduate and graduate students will be employed year-round to further the company's capabilities in areas such as data science, web and mobile development and machine learning.
"A global industry leader such as AGCO represents a significant addition to the blooming Ag Tech sector in the Research Park," said University of Illinois at Urbana-Champaign Chancellor Robert J. Jones. "This is a place that knows more about innovation and invention than any other, and does so at massive scale. AGCO's interdisciplinary approach to innovation and finding solutions to feed the world aligns very closely with the university's goals for its next 150 years."
And just this past December, John Deere launched the Startup Collaborator program in its Intelligent Solutions Group. The company said it wants to "enhance and deepen its interaction with startup companies whose technology could add value for John Deere customers."
"Our focus for the Startup Collaborator is specifically on startups that want to work with John Deere in real-world customer environments to determine the technology readiness of their innovations," said John Stone, senior vice president of Deere's Intelligent Solutions Group.
Stone said the Startup Collaborator provides flexibility for Deere and startup companies to test innovative technologies with customers and dealers without a more formal business relationship.
Three startups are already part of the program:
Bear Flag Robotics is a California company that develops autonomous technology for farm tractors and implements to reduce operational expense and increase worker safety.
In Nigeria, Hello Tractor has developed an application to manage tractor fleets for small-holder farmers.
And the Israeli company Taranis has developed an automated field scouting service based on sub-millimeter aerial imagery using deep learning for problem detection and analysis in agriculture.
The next great ag equipment idea can come from anywhere. Manufacturers are making sure they have the resources in place to bring that idea to producers everywhere.
---
Michael Gustafson has written for and about farm equipment companies, their products and dealerships for more than 40 years, including 25 years with John Deere. He lives on a small acreage in Dennison, Ill.