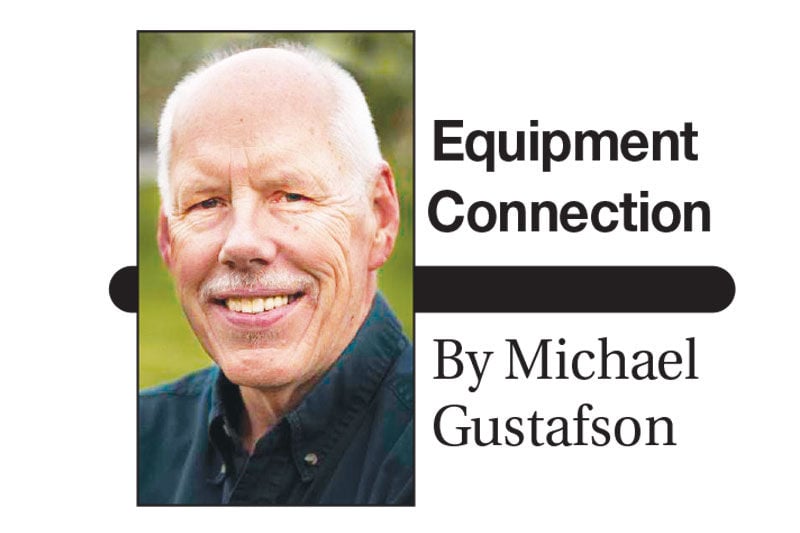 Around this time of year, most publications, newspapers, radio and television shows look to run stories reviewing the past year. I've done so, as well. Over the past five years, I've often dedicated my last column of the year to recounting what was new and interesting in farm equipment over the previous 12 months.
This year will be no different, but with a bit of a twist. This will be my last scheduled article.
After nearly 50 years in the ag communications business, I've decided to spend more time with family, on travel, and taking care of the home acreage. There may be some time for continuing my writing passion, as well.
I won't use the word "retire," since that seems too final. As a member of a farm family, you surely understand. I've known many farmers who "retire," only to simply change what their responsibilities are on the farm. Farming is in your DNA. Communicating about it is in mine, I guess.
So humor me a bit, as I take a look back at nearly half a century of farm equipment history.
It's obvious that any new machinery concept can take time to gain acceptance in the marketplace. However, if that concept saves time, promotes efficiency and offers greater overall profitability, its time will come.
For example, some tillage tool designs from the 1970s have reappeared time and again, finding ways to save, size, and incorporate residue into the soil.
Through trial after trial, hay equipment has evolved, wrapped around the basics of proper hay and forage harvesting, storage and feeding.
Planting and seeding tools, while still performing the same function year after year, have become more accurate, more reliable and more versatile to handle changing conditions within each field.
Reaching back a bit further, as kids, my brothers and I would walk corn fields after harvest, picking up the full and partially filled cobs left behind the combines. That leftover corn could have been unwanted volunteer plants the next spring, but ended up as ground feed for our animals. Today's kids will never experience the thrill of filling a wagon with "free" corn, while trying to keep faces, fingers and toes warm in early winter.
Stacked on top of all the mechanical improvements and innovations, technology has added new layers of performance and efficiencies.
Each year, I've submitted at least one article about new technologies, including this from 2017:
"Wade Barnes, president and CEO of FarmersEdge tells me that in order to provide the best tools, decision support and operational awareness for every grower, data collection is critical. According to Barnes, Farmers Edge makes that process easy for producers by offering a variety of products such as FarmCommand, a fully-integrated farm management platform that houses all their customer's data. Designed to be a simple, one-stop solution, FarmCommand helps transform the complexities of big data intelligence into in-field actions."
In 2019, Curt Blades, senior vice president of agricultural services with the Association of Equipment Manufacturers, told me that technology had been driving the market for new ag equipment and would continue to do so in the near future.
"In reality," he notes, "manufacturers have been improving electronics in self-propelled machinery for decades. It's just that now, and in the future, the improvements are coming from ones and zeroes. That is, advancements in technology."
Talking with industry leaders has been a true perk for this job. Their insights can sometimes reveal a surprising new direction for the industry.
For instance, in 2018 I wrote that "… the idea that efficiency means covering more acres in less time is still true. But instead of bigger equipment, we're asked to consider faster equipment."
This came through loud and clear when I talked with Matt Rushing, vice president, Global ATS Product Line at AGCO.
"I'd say the trend will be to smarter, faster, smaller equipment," he says. "It's also a way to manage downtime because with smaller equipment, you'll be able to have multiple pieces versus one large piece."
I know that I'll miss the connections, the personable and enlightening interviews, and being able to offer that knowledge to you. Still, I leave you in very capable hands. My friend and previous co-worker from John Deere, Rick Haun, has agreed to continue with these equipment insight articles. He's thorough, accurate, and one heck of a great writer/reporter. I'm sure you'll enjoy his particular take on the equipment industry.
Thank you for being a reader. I do hope that you've enjoyed these articles over the years and, perhaps, have gained some value from them.
---
Michael Gustafson has written for and about farm equipment companies, their products and dealerships for more than 40 years, including 25 years with John Deere. He lives on a small acreage in Dennison, Ill.