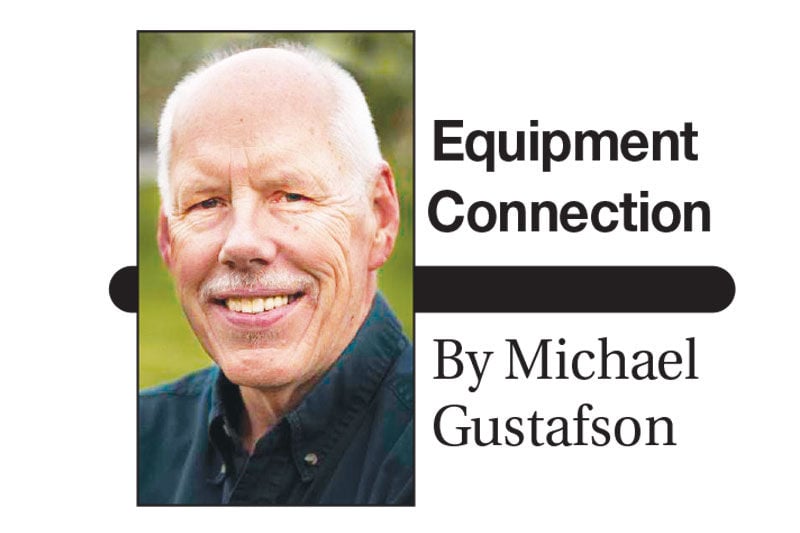 History has a way of repeating itself. That's especially true when it comes to ag equipment company mergers and acquisitions.
I recently dove into the history of New Holland, which celebrated its 125th anniversary last year. The company's historical timeline is marked with numerous significant mergers and acquisitions.
For you history buffs, New Holland's story began in 1895 when handyman Abe Zimmerman formed the New Holland Machine Company. Around the same time, Henry Ford came out with the prototype for the world's first mass-produced agricultural tractor in 1907. Ten years later, the tractor known as the Fordson Model F went into actual production. Meanwhile, Italian auto maker Fiat was developing a tractor of its own. That company's efforts resulted in the development of the 702, Fiat's first mass-produced tractor which hit the market in 1919.
Decades later, these three companies were destined to merge.
Along the line, the company also added Versatile Farm and Equipment Company (large 4WD tractors), Miller-St. Nazianz, Inc. (sprayers) and BRAUD (grape harvesters).
With the addition of Claeys (combines), New Holland was able to develop the first-ever twin rotor combine. Introduced in 1975, twin rotor technology is still available today in New Holland combines.
Fiat continues to be a major influence in the New Holland story. In 1991, Fiat purchased an 80% interest in Ford New Holland. In 1999, under the ownership of Fiat, New Holland N.V. and Case Corporation merged, giving birth to CNH Industrial.
Today's New Holland is a division of CNH Global N.V., a majority-owned subsidiary of Fiat S.p.A. which also owns consumer brands Chrysler and Jeep.
Of course, company acquisitions, mergers and even partnerships will continue. The focus for many ag equipment companies, though, has turned to technology suppliers.
For example, this past December John Deere purchased Harvest Profit, a farm management software firm that helps producers analyze data and better understand the financial outcomes of farming decisions.
"This software will provide John Deere customers with a forward-looking financial lens, better visibility into their farms' profitability, and insights to help them make the best possible decisions managing their operations," says Deere's Lane Arthur, vice president of data, application and analytics.
John Deere also announced that it had entered into an allied distribution agreement with Smart Guided Systems to sell and support its Smart-Apply Intelligent Control System.
Through this agreement, John Deere dealers will sell and service the Smart-Apply Intelligent Control System which uses Light Detection and Ranging (LiDAR) and is compatible with John Deere tractors used in high-value crop applications.
The Smart-Apply Intelligent Spray Control System is an add-on kit for air-blast sprayers that are towed behind a John Deere tractor. Smart-Apply can reduce the potential for chemical drift and help decrease the amount of product being applied.
Last November, CNH Industrial started collaborating with Accenture and Microsoft to enhance its digital capabilities and develop "smart" connected products and services.
AGCO has its eyes on tech, as well. Last fall, the company acquired the research and product development firm 151 Research. AGCO and 151 Research previously had an exclusive technology partnership to develop GSI GrainViz precision grain monitoring which gives growers and commercial operators insight into the moisture content of the grain in their steel storage bins. The acquisition will allow
AGCO to continue development of GrainViz and expand into new product offerings.
"Our grain customers are facing significant challenges due to difficulty finding labor, low commodity prices and tight margins. We need the sharpest minds working on finding answers to these challenges, and we believe this acquisition will help improve our customers' operations through smarter technology," says Stefan Caspari, AGCO senior vice president.
The AGCO/151 Research team released GrainViz in a limited number of bins last fall. A broader launch is planned prior to the 2021 harvest.
You can be sure ag machinery companies will rely more on mergers, acquisitions and partnerships to bring you the most efficient tech-driven equipment.
---
Michael Gustafson has written for and about farm equipment companies, their products and dealerships for more than 40 years, including 25 years with John Deere. He lives on a small acreage in Dennison, Ill.