Farm show season has started across the country. Many farm equipment manufacturers rely on late summer and fall farm shows to introduce new products they will have available now and into the 2019 growing season.
Here are some of their offerings.
Tractors
Case IH advances its Steiger Quadtrac and Rowtrac tractor lineup with new features including a high-speed Rowtrac design and a factory-fit enhanced telematics offering that increases management capability and flexibility.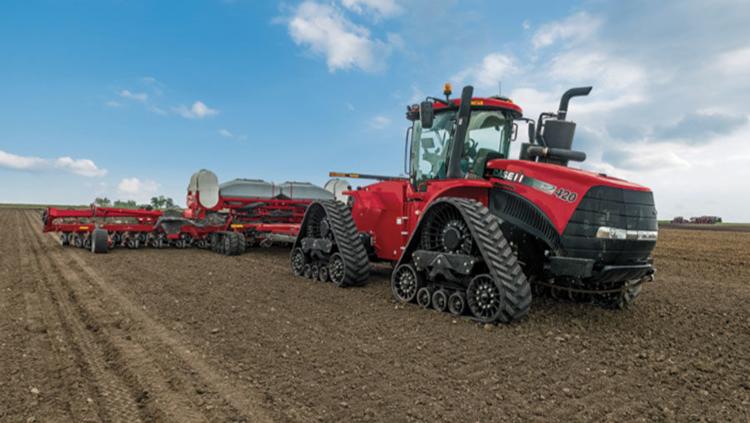 Steiger Rowtrac tractors now feature a track design for high-speed roading (capable of up to 25 mph) for tracks of all widths with no mechanical speed limitation. A new 21-inch configuration provides the only narrow-row track option available in the industry.
Case IH Magnum tractor updates include a new warranty program, factory-
fit telematics and advanced subscription to Advanced Farming Systems (AFS) Connect farm management system, a new 21-inch track option, and factory-installed Goodyear LSW tire options.
John Deere has announced several updates for model year 2019 to its 9R, 9RT, and 9RX tractors that include the latest technology and performance-enhancing features.
For the first time, John Deere is offering a 120-inch track spacing option on 9470RX, 9520RX, 9570RX and 9620RX Series Four Track Ag Tractors equipped with 30- and 36-inch tracks.
Grain bins
GSI is launching its Z-Series Bins with Flexwave Technology designed to eliminate the labor-intensive and potentially unsafe approach to grain bin cleanout involving bin sweeps, brooms and shovels. Instead, two large liners made of durable fabric alternately inflate and deflate, gently pushing grain into a central conveyor for removal.
The result is 99.9 percent cleanout, without the need to enter the bin.
Sprayers/applicators
AGCO introduces the TerraGator C Series high-flotation nutrient applicator and redesigned spray system. Enhanced cab suspension provides a comfortable ride. Improved visibility and transmission upgrades put more power to the ground.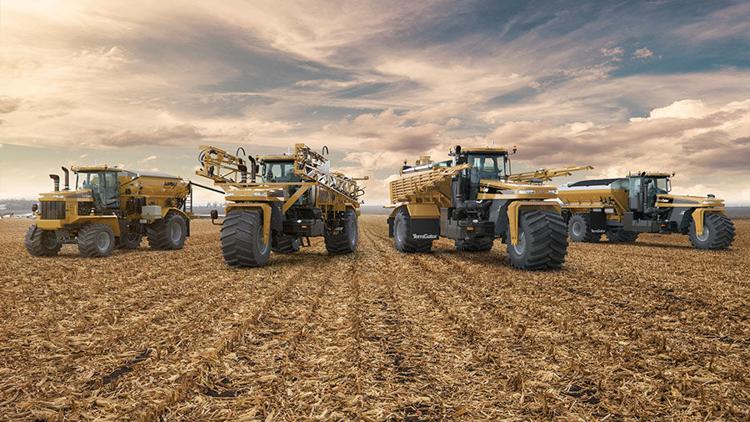 And the re-designed spray system has full-featured booms and a new reload station that delivers greater control, accuracy and convenience.
Combines
Case IH expands its combine lineup with the 50 series Axial-Flow combines, which include the new Axial-Flow 250 series combines equipped with optional AFS Harvest Command combine automation system.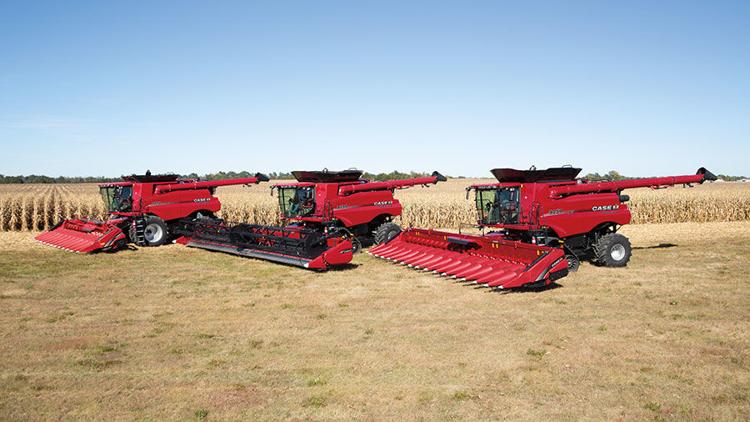 Designed to optimize grain quality and grain savings, the 250 series combines feature two-speed electric shift ground drive, adjustable rotor cage vanes and an improved feeder house design.
A special-edition 150 series combine features International Harvester heritage styling, color schemes and decals reminiscent of the first Axial-Flow combine in 1977.
AGCO's new IDEAL combine features high grain unloading volume and speed, plus simple, efficient use of power. The combine's automation blends harvesting performance benchmarks and necessary combine settings, enhancing ease of harvest for expert operators and improving efficiency of new operators. The combine will be available in Class 7, 8 and 9.
Hay and forage tools
Vermeer's BPX9010 bale processor is designed for applications including distributing a consistent, uniform windrow in the pasture or bunk line and spreading bedding with consistency at ranges up to 50 feet.
Planting/seeding
Case IH expands the 2000 series Early Riser planter lineup with a 2130 stack-fold mounted 3-point hitch model. Available in five configurations, this planter includes features that enhance productivity for high-tech strip-till and flood irrigation operations and for specialty crops such as cotton, peanuts and dry edible beans.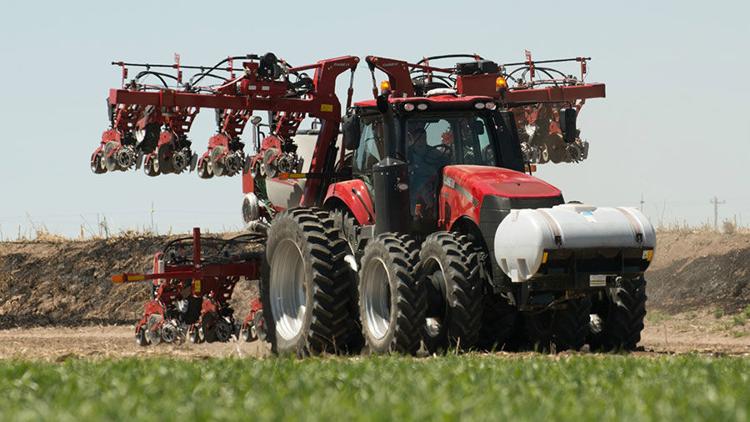 Available models include 12-row 30-, 36-, 38- or 40-in. row spacing configurations and 16-row 30-in. row spacing configurations.
John Deere's Frontier GS1148, GS1160, GS1172 and GS1184 Ground-Driven Overseeders are available in 4-, 5-, 6-, and 7-foot-wide models. They can be equipped with three seed-box options fitted with fluted seed cups and an agitator for accurate, uniform delivery of turf grass seeds.
Grain carts/tenders
Unverferth Manufacturing Co. Inc. brings new models to its X-TREME grain cart lineup. They feature an updated body with steeper slopes for enhanced cleanout and a patented front-folding design for greater forward and side unloading reach and height for unloading ease.
Models 1319, 1119 and 1019 feature capacities of 1,300, 1,100 and 1,000 bushels respectively and unloading speeds of up to 620 bu. per minute.
Unverferth also introduces two new Seed Pro tender models. Models 410 and 210 Seed Pro bulk box carriers feature four-box and two-box capacities (200 and 100 seed units), respectively.
Parker carts debuts the 42-series corner-auger models. They feature larger-diameter augers for greater unloading speed and a longer, rear-folding auger design for greater unloading height and reach.
Models 742, 842, 1042 and 1142 feature capacities of 750, 850, 1,000 and 1,100 bu. respectively with up to 500 bu. per minute unloading speed.
Tillage equipment
Kinze's Mach Till lineup is not vertical or conventional horizontal tillage equipment, but rather a multi-purpose tool that can replace several types of implements. Combining high speed (8-12 mph) and high capacity, Mach Till enables farmers to cover more acres in less time. This equipment will be available this fall with 20-, 26-, 33- and 40-foot models.
Unverferth Manufacturing Co. Inc. has introduced a cover-crop roller option for its Ripper-Stripper strip-tillage tool. The front-mounted cover-crop roller features chevron-patterned blades to propel it through the field while deflecting and crimping residue away from the row for easier planting. A smooth blade cuts residue ahead of the shank for greater material flow.
The cover-crop roller option is available for 6- and 8-shank rigid machines and 8- and 12-shank folding machines with 30-, 36- or 38-inch row widths.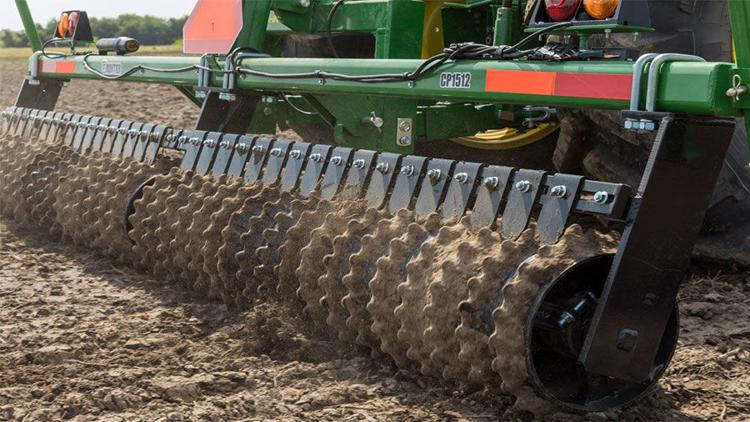 John Deere adds cultipackers, three-point shank rippers and land planes to its Frontier tillage equipment. The new Cultipackers are compatible with compact and utility tractors ranging from 20 to 125 PTO horsepower.
The Shank Rippers are compatible with John Deere compact utility and utility tractors and are available in one-, two-, or three-shank configurations.
The Land Planes are built to handle many property-maintenance duties around the farm including filling potholes, reconditioning roads and landscaping.
New technologies
Trimble RTX GNSS corrections technology can achieve horizontal accuracies of better than two centimeters. Start-up times, commonly referred to as convergence, have also improved. Users can achieve full accuracy in less than 15 minutes, and as fast as one minute in select areas where RTX Fast network infrastructure is available.
Kinze introduces three planter technologies available now for the 2019 planting season:
Kinze Blue Vantage display features high-definition mapping and graphs, as well as a comprehensive diagnostics screen. Blue Vantage is designed to be a "hitch-pin" solution, straight out of the box and ready to use. The quick set-up requires only three clicks for farmers to go from turning on the display to planting.
Kinze Blue Drive electric drive integrates seamlessly with the Blue Vantage display to provide detailed information on all system components. It features section control for individual rows, including split rows.
Kinze True Depth hydraulic down force provides row-by-row active control with down and up force to ensure proper seed depth. The True Depth system is available on the 4900 16- and 24-row planter models, and the 3660 16-row planter, including split rows.
Earlier this year, John Deere introduced its Bale Mobile app to help hay and forage producers get detailed information, improve efficiency, identify bale characteristics and track yields to make decision making easier. When used in conjunction with a John Deere 1 Series Large Square Baler (L331 or L341 model), equipped with optional moisture and weight sensors, the app processes moisture and weight data into useable information for baling, loading and overall farm management.