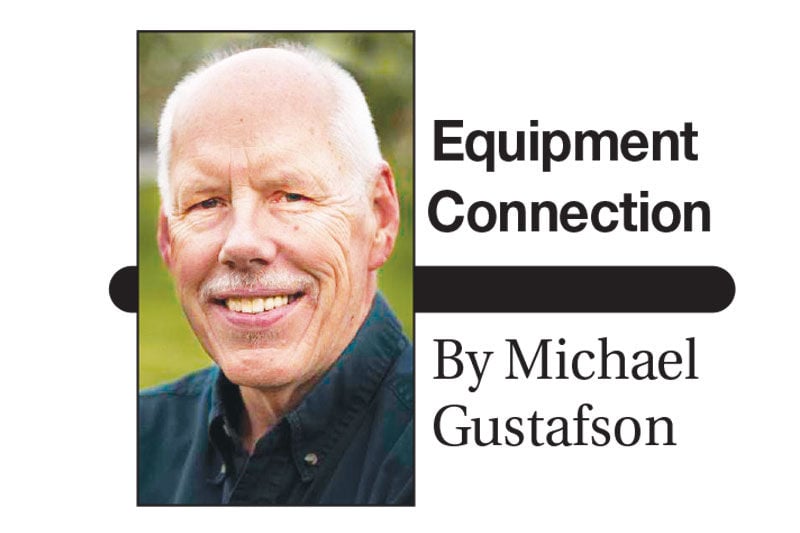 If I were to describe this past year in one word, I would have to say "difficult."
Still, despite unsettled and historic weather, political uncertainties and an ongoing pandemic that has challenged suppliers of all types, agriculture remains resilient.
There might be no better indication of that than new equipment introductions and sales.
The Association of Equipment Manufacturers (AEM) tracks new ag equipment sales in the U.S. and Canada. For the year reported through October, AEM has seen a 15% increase over last year in overall sales of new tractors in the U.S., while combine sales for the year have improved 5.5%.
"We're glad to see aggregate North American tractor and combine sales stay above the five-year trend line," says Curt Blades, senior vice president of ag services at the Association of Equipment Manufacturers. "These latest numbers, combined with a bump in commodity prices, point to the potential for a strong finish to equipment sales for 2020."
There are a number of factors relating to the increase in equipment sales this year, not the least of which would be the advanced technologies and additional efficiencies you can find with new equipment.
Let's start with putting seed in the ground.
This year, we had a new entry in the crowded planter market, the Fendt Momentum planter. It offered up technology that, according to the company, made great strides in reducing customer concerns about where their corn or bean seed ends up in the field.
Momentum was designed to consistently place every seed at the optimum depth and spacing regardless of variations in soil moisture, soil type, residue levels, terrain or operating speed. It's built to help minimize compaction and eliminate pinch rows, as well as reduce the frequency of downtime for refills or configuration changes and clean-out when switching crops.
Available technology on the Fendt planter includes an optional weight management system. The Momentum planter can be equipped with a central tire inflation system that automatically adjusts tire pressures from the roadway to the field, deflating the tires as the wings unfold. To reduce soil compaction during planting, the system will automatically adjust tire pressures up or down, compensating for the fluctuating weight of the planter as seed and fertilizer are used or replenished.
In the tractor arena, Fendt introduced two new track tractors including the Fendt 900 Vario MT and Fendt 1100 Vario MT tractors with Fendt iD low-rev engine management; smooth, stepless VarioDrive continuously variable transmission (CVT); and the smooth-riding, patented MTS Smart Ride track system.
John Deere announced several updates and additions to its lineup of 7R and 8R tractors for the 2021 model year, including the addition of LSB Ride Control, a factory-installed ActiveCommand Steering 2 option, and optional Goodyear Super Single Low Sidewall (LSW) Technology tires on its three largest 8R Tractors.
John Deere also enhanced the integrated technology on its 5R and 6M Utility Tractors to give you an easy, cost-effective way to view AutoTrac Automated Guidance System information without having to purchase a separate display.
Case IH brought out the AFS Connect Steiger series tractor — available in Quadtrac, Rowtrac, and wheeled configurations from 370 to 620 horsepower. The redesigned cab features an all-new armrest with ergonomic controls, automotive-grade design elements, and a 12-inch display that is configurable to fit each operator's needs.
Your choice in combines became a bit more difficult, too, with new models and features to consider.
Powered by a MAN 16.2-liter diesel engine that delivers 790 horsepower. Fendt IDEAL 10 and 10T combines claim to have the highest horsepower in North America.
John Deere added two models of X Series combines to its 2021 harvesting lineup: the new X9 1000 and X9 1100 combines that feature a wide feeder house, dual separator, and the industry's largest cleaning shoe.
CLAAS of America launched the all-new LEXION 6000 Series straw walker combines. The LEXION 6900 and 6800 offer a mix of efficiency, precision and convenience, providing up to 25% more throughput with the APS SYNFLOW WALKER threshing and separation system. These are the only combines on the market with an accelerator drum for constant crop acceleration, efficient grain separation and gentle straw handling.
These are just a few examples of all the new equipment introduced this past year. From major manufacturers to shortline equipment companies, there's continued optimism for agriculture and for the farm families who work to supply the world with food, fiber and energy.
Thank you! May you and your family have an enjoyable Christmas season and a safe and productive new year!
---
Michael Gustafson has written for and about farm equipment companies, their products and dealerships for more than 40 years, including 25 years with John Deere. He lives on a small acreage in Dennison, Illinois.