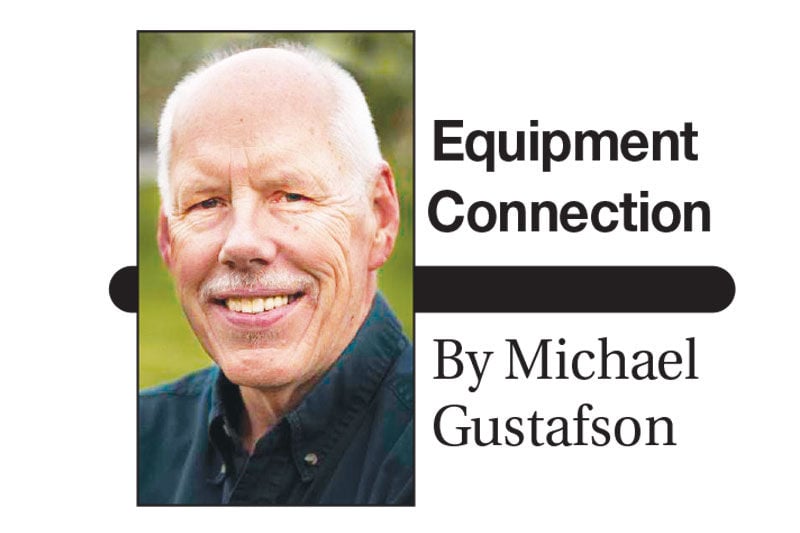 Here in the Midwest, we've settled into the land of row crop production. Unknown to many, though, the region offers diverse agricultural production far beyond corn and soybeans.
The USDA highlights this, noting, "There are over 127 million acres of agricultural land in the Midwest and in addition to 75% of that area in corn and soybeans, the other 25% is used to produce alfalfa, apples, asparagus, green beans, blueberries, cabbage, carrots, sweet and tart cherries, cranberries, cucumbers, grapes, oats, onions, peaches, plums, peas, bell peppers, potatoes, pumpkins, raspberries, strawberries, sweet corn, tobacco, tomatoes, watermelon, and wheat."
That statement started me thinking about all the different types of equipment that might be available — or required — to plant, cultivate and harvest some of these crops. Fortunately, the equipment you currently own might well fit into the agronomic processes, with only a few adaptations.
One example is sunflowers. My nephew decided to put in a plot of sunflowers this year, if only to add a little color next to surrounding fields, as well as create neighborly interest and family excitement when the crop was in full bloom.
Turns out, according to Iowa State University, any conventional corn planter or precision drill can be used for planting sunflowers. Correct planter plates and properly sized seed are key. The only other modification required for standard planters is sunflower seed kickers. You should use plastic plates with filler rings matching the seed size indicated on the bag for plate planters. Some farmers have experienced difficulty when the small seed sizes were too small for the drum being used on air planters, though.
Grain drills also can be used, although the results are not particularly good because of seed damage and poor seed distribution, especially for large seeds.
Since sunflowers are planted in rows, cultivation is much the same as corn or soybean cultivation.
Sunflower harvesting is another matter, though.
The National Sunflower Association says, "Platform (wheat), row-crop, and corn headers have all been used successfully with sunflowers. Row-crop heads are perhaps the best choice because they can be used without modification. Corn heads need to be modified with a stationary cutting knife before use with sunflowers. Combines used for threshing small grains can be adapted to harvest sunflowers, with a variety of header attachments available, with many operating on a head stripper principle.
"Platform heads can be used without modification, but often have a higher amount of seed and head loss than a row head. Adding pans to the front of the platform, and/or modifying the reel can improve efficiency. Twelve-inch pans are best for 30-inch row spacings. Nine-inch are better for other row sizes and solid seeding."
The association also recommends combine cylinder speed be as slow as possible while still being able to thresh seed from the head (200 to 400 RPM). In addition, concaves are usually set wide open and fan air flow reduced approximately 50%.
Some drying or air movement will probably be required during storage. Natural air with no added heat should be sufficient under most conditions. Grain should be 12% moisture for temporary storage and 9% for long-time storage.
I've recently become aware of another crop in certain parts of the Midwest: sesame. Yes, it's those little "seeds" on top of your hamburger buns. More than that, sesame is traded and used worldwide, offering a high-value crop to producers in warmer, dryer areas.
While "warmer" and "dryer" don't sound like a typical Midwestern crop season, we've seen weather changes that can lead to crops such as sesame.
An overview of sesame production, including planting, crop nutrition and protection, harvesting, and storage, is currently available from Iowa State University Extension.
For the most part, your current equipment can be fine-tuned to handle a sesame crop.
For planting, the major adjustment necessary is in the planter box. Sesame seed are small and easily crushed, clogging the planter plates. Don't fill planter boxes above 6 to 8 inches to avoid churning seed.
It's all about the settings with harvesting equipment, as well. Small grain concaves and sieves usually clean well enough for good seed grades. The rate of feeding, cylinder concave surface and speed, setting of the cleaning sieve and air blast all must be in balance to do an efficient job of threshing without excessive seed damage.
Whatever new, high-value crop you might consider, consider the amount of time and effort you'll have to invest to make it a reality. Equipment will be a concern, but some minor adjustments might be all you need.
---
Michael Gustafson has written for and about farm equipment companies, their products and dealerships for more than 40 years, including 25 years with John Deere. He lives on a small acreage in Dennison, Ill.