Starting a new business takes no small effort. There are business plans to develop, marketing issues to consider, financing to obtain.
To that last point, according to a study conducted nearly 10 years ago by the Ewing Marion Kauffman Foundation, the average cost of starting a new business from scratch is just over $30,000. Consider what it must be now.
Here's the thing: If you're looking to start a new farm operation, $30,000 won't scratch the surface.
Even if a new operator's business plan is to rent farmland, machinery costs can add up quickly.
For example, the list price of a new standard John Deere 6 Series utility tractor runs about $45,000 to $63,000. Maybe even up to $95,000, depending on horsepower, transmission type, additional accessories, and so forth. Comparable Massey Ferguson, Kubota, Case IH, and New Holland tractors appear to be in the same price ranges.
It may be no wonder, then, why fewer people are coming into the business.
Let's take a look at the last Ag Census numbers from the USDA. In 2012, the number of new farmers who had been on their current operation less than 10 years was down 20 percent from 2007. The number of those on the farm less than five years was down 23 percent.
The average age of farmers is increasing. According to the census, the average age of principal operators increased 2 percent between 2007 and 2012. Among principal operators, 6 percent are under 35 years old, 61 percent are 35 to 64 years, and 33 percent are 65 and older.
Certainly, the industry needs new, younger blood coming in, with a passion for agriculture and all that it offers.
Beginning farmers just might not be able to go with all new equipment, although the advanced technologies and efficiencies are enticing. After all, I'm sure many, if not all, current long-time producers entered farming with equipment that was bought pre-owned, won at an auction, or borrowed from friends and neighbors. Besides, many new technologies can be retrofitted onto older models.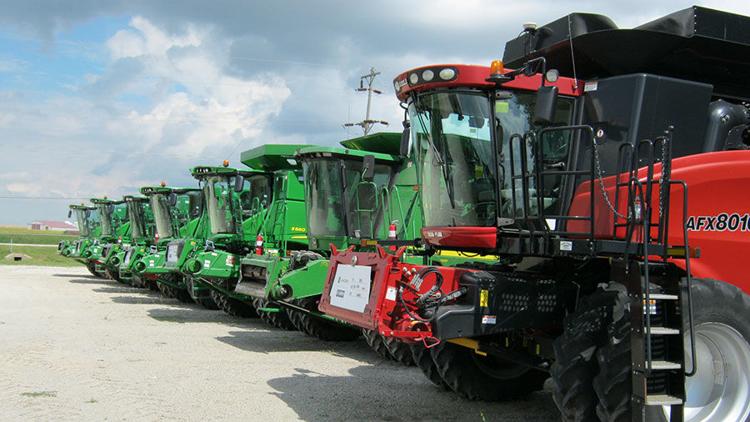 There's no doubt that buying used equipment, especially auctioned equipment, can bring some inherent risks. Previous owners may not have been the best at maintaining equipment. And machinery is machinery — parts wear out and can fail. Some equipment also might have manufacturer recalls for performance or safety issues.
If possible, it's always good to do a little research on used machines. Find out the history of use, and of course, what kind of maintenance and repairs were done in the past.
There is a way you can avoid some of the risk of buying used. Purchase a pre-owned tractor, combine, sprayer, or other piece of late-model equipment from a dealership carrying a major brand.
Certain John Deere dealers, for example, offer a Certified Pre-Owned program, which includes a comprehensive inspection checklist that makes sure critical parts of the equipment perform as promised.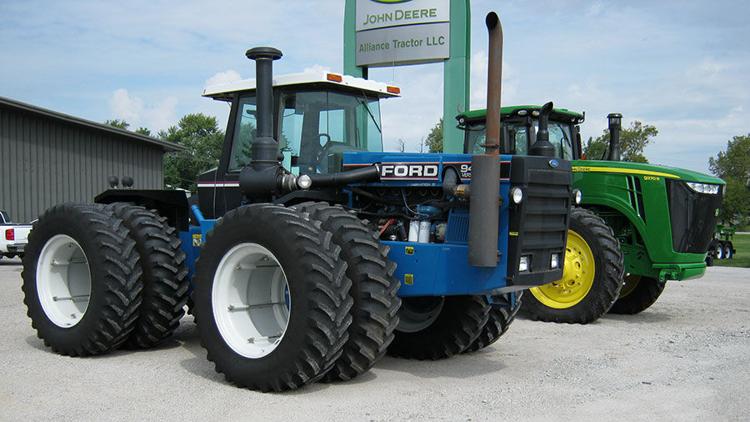 Case IH has come to the used market with the Case IH Certified Pre-Owned program available on certain Case IH Magnum and Steiger series tractors, Axial-Flow series combines and Patriot series sprayers.
Just last year, AGCO expanded their CPO program to include TerraGator and RoGator applicators. Plus, they increased their AGCO Protection extended service program for up to 36 months.
In some cases, a producer might not want to own all the equipment he or she will need. Increasingly, farmers are more open to sharing equipment, especially self-propelled sprayers and combines.
If you're pooling funds with a neighboring farmer to make a major equipment purchase, though, make sure you draw up a written agreement for using that machinery. All parties should know when each can use the equipment, where it will be stored, who will be responsible for maintenance costs, etc.
According to Iowa State University economist William Edwards, costs of jointly owned machinery should be shared equitably. Many owners prefer to own machinery on a 50-50 basis and provide fuel and labor for use on their own acres. If each owner uses the machinery over approximately the same number of acres, this arrangement works well. Repair costs, financing payments and income tax deductions also can be divided equally.
"The key to successful joint ownership is for the partners to agree on when and how to use each piece of equipment," notes Edwards. "Depending on weather and crop conditions, decisions may have to be made on a day-to-day basis. The objective is to complete field work for all partners in a timely manner while minimizing the time spent transporting machinery."
There are many different approaches a new farmer can use to overcome the high cost of entry into the ag business: buying used, attending auctions, contracting for certain work, borrowing machinery and even sharing equipment that's not used every day. Actually, that sounds a lot like what even experienced producers are doing.
---
Michael Gustafson has written for and about farm equipment companies, their products and dealerships for more than 40 years, including 25 years with John Deere. He lives on a small acreage in Dennison, Ill.