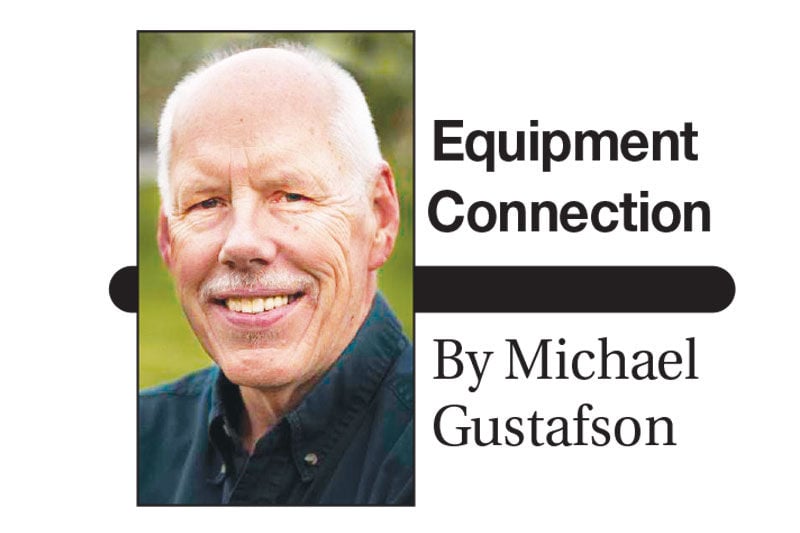 Sometimes, time and labor savings don't come from equipment, but rather how and where you store and maintain that equipment, along with parts and tools.
Setting up an efficient shop, though, can be daunting.
Cody Freeze, owner of The BIG Rack Shack and Badass Workbench of Kearney, Nebraska, has been attending farm shows — even this year's virtual farm shows — to highlight how his companies can help.
"We started doing trade shows with our Badass Workbench in 2016," he recalls. "We do nearly 40 shows per year now, and all but four or five are strictly Badass Workbenches.
"I can't sell my customers more time, but I can sell them equipment that will make them more efficient, giving them more time to do the things they need to be profitable," explains Freeze. "Sometimes the difference between being profitable lies in the little things like being organized. That's where I really feel we can help the most."
Freeze notes that his companies offer thousands of products, but the most common are new and used pallet racks, shelving, workbenches, welding tables, cabinets, carts, vises, pallet jacks, hoists, air compressors, air hose reels and accessories. To help farmers choose the right products for their particular needs, Freeze offers design and product customization.
"I've always felt that it's important to understand exactly what storage and workflow challenges our customers face," he says. "That way we can help design a storage system that fits their specific needs.
"As simple of an idea as organization can be, there are so many ways you can go. If you aren't familiar with the products, it can be a little overwhelming and confusing when you get started."
Freeze says that all of their pallet racking, shelving and wire decking are made in the U.S.
"Our products may not the cheapest out there, but they are the most durable and most heavy-duty."
Perhaps the most innovative products Freeze offers are the Badass Workbenches.
"We build over 65 different models and can customize each and every one to fit the customers' needs," he says. "The most innovative feature is the patented swivel drawer that eliminates all bearings and slides that wear out and fail in a typical drawer. Each drawer can hold up to 450 pounds. Our all-welded frame is built out of structural tubing, and we use an unpainted 3/8-plate steel top for welding. All around, it's the heaviest built workbench on the market."
The Big Rack Shack and Badass Workbenches can be found online at www.bigrackshack.com and www.badassworkbench.us.
Once you have your shop organized, here are some new products to add into your arsenal of tools:
SnapLock 20V lithium-ion battery operated grease gun and Worx MakerX power tools. With a working pressure of 8,000 PSI, the SnapLock grease gun features a brushless motor, variable speed trigger with locking feature, locking plunger for easy priming, automatic bleeder valve and balanced grip design. The system includes two batteries with charger, 42-inch flex hose with high pressure coupler, strap and rugged carrying case.
Worx MakerX precision power tools include five different compact tools, including a rotary tool, angle grinder, mini heat gun, wood and metal crafter and air brush. They all plug into a 20V Power Hub battery pack. By design, none of the tools include separate batteries, making them perfectly balanced, leaner, more compact, and lighter weight than conventional power tools. Each tool connects to the hub through a 4-foot lightweight, power cord.
Other MakerX tool benefits include less vibration and brushless motors which run with less heat and friction than conventional brushed motors, offering long life and smooth operation. MakerX products have a three-year limited warranty.
Whether you're considering a completely new shop or reorganizing your current building, make sure to check out customizable storage racks and tool boxes, along with new shop tools that can add greater efficiencies to your day.
---
Michael Gustafson has written for and about farm equipment companies, their products and dealerships for more than 40 years, including 25 years with John Deere. He lives on a small acreage in Dennison, Illinois.