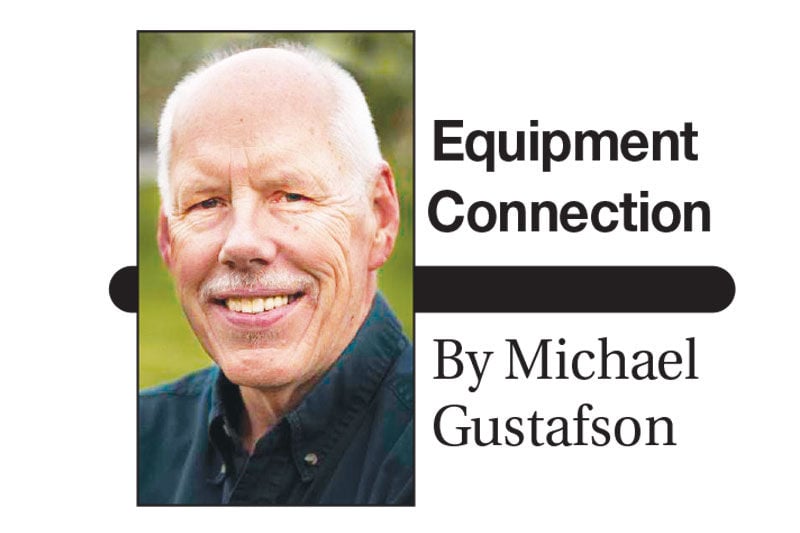 The term "compact utility tractor" is certainly appropriate. These smaller-sized units offer the versatility to handle most everyday chores for folks like me managing just a few acres to those of you who have full-out, major farming operations.
As with all tractors, though, compact utility tractors (CUTs) are simply power units, offering little more than transportation. Fortunately, there's a wide range of tools and attachments available.
I'm always looking for the next new tool for my John Deere 3320. Something that will help me till, lift, bale, plant, mow, and move material. In other words, I'm looking to make chores a lot easier.
Here, then, are some new compact utility tractor tools and attachments that just might surprise you with their performance, efficiency and reliability.
One company I've come across is Erskine Attachments out of Alexandria, Minnesota. Their website provides information on their many CUT attachments, including rear-and front-mount snow blowers, flex wing mowers, brush cutters and a sod roller.
With this rather strange weather we've been having, our wooded areas have been under stress, with trees and tree limbs coming down, and underbrush getting thicker and harder to control. Erskine has solutions for that, as well.
Erskine's three-point PTO brush chipper can turn your tractor into a brush-chipping station. It's perfect for commercial, residential and orchard applications. In fact, it's for any place where you need to turn a pile of branches into a pile of chips.
Instead of mowing around tree stumps, I can now eliminate them with the company's three-point PTO stump grinder. The grinder's heavy-duty stabilizer base allows for more efficient grinding performance while reducing stress on the tractor. The PTO-driven cutting system delivers 810 RPM to the rotor, and the hydraulic cylinders provide precise horizontal and vertical positioning.
Mostly, I'm interested in Erskine's multi-point grapple for tree and rock removal.
Closing to less than 3 inches, the grapple can remove, reposition or load trees, boulders and large wood piles without damaging the surrounding landscape. The unit includes a skid steer mount and three-point Cat I and II hitch, 3-inch bore cylinder and heavy-duty push bar.
Backhoe attachments also have become popular.
John Deere offers six different models for CUTs: 260B, 270B, 370B, 375A, 385A and 485A. Each offers a different boom lift capacity from lowest (285 lbs. on the 260B) to highest (905 lbs. on the 485B).
With Massey Ferguson, you'll find three models of CUT-sized backhoes including the CB65 for sub-compact models, the CB75 for 25- to 40-hp compact tractors, and the CB85 for 40- to 60-hp compact tractors.
Four models of Kioti backhoe attachments — the SB2410L, KB2465, KB2475L and the KB2485 — offer a variety of standard features including sub-frame mounting, self-contained hydraulics and hydraulic stabilizers.
According to New Holland, their 900 Series utility backhoes incorporate a curved boom design, outstanding performance specifications, and significant improvements in operator visibility and operational comfort. Their curved boom design creates increased visibility while remaining consistent with the Boomer and Workmaster tractor styling.
Attachment versatility for CUTs doesn't stop there, however. You can add tools that will carry pallets, wind up wire, and rake and level soil.
Earth and Turf Attachments offers pallet forks for Kubota, Yanmar and Mahindra tractors. The forks have 32 inches of usable length, a maximum load rating of 1,200 lbs., and a back guard to hold loads in place.
Taking down a barbed-wire fence? Danuser's Python Wire Winder connects to your existing hydraulic auger drive. Once it's installed, you can place the fence wire strands into the slots, push the spike into the ground and turn on the auger drive to start wrapping. It holds up to three-quarter miles of barbed wire (12.5 gauge) or up to 6 miles of smooth wire (14 gauge).
The MTW power box rake from MTW Specialty Products is a great choice for breaking up, raking and leveling hard-packed soil, gravel, sod and other terrain.
Three models are available for both skid steer and tractor applications and can be ordered with weld-on teeth, replaceable teeth or carbide teeth. All models come standard with solid rubber airless tires.
Surprisingly, small compact tractors can be used for haying, as well.
According to Tractor Tools Direct, their equipment can be run by tractors as small as 15 horsepower. In fact, the company specializes in equipment for compact and subcompact tractors, offering mini round balers and square balers, belt rakes, sickle bar mowers, drum mowers and small disc mowers.
CUTs can be found on nearly every farm and every rural acreage. Now, more than ever, new tools and attachments give them even more utility.
---
Michael Gustafson has written for and about farm equipment companies, their products and dealerships for more than 40 years, including 25 years with John Deere. He lives on a small acreage in Dennison, Ill.