Trenda Hedges is the Wellness and Recovery Program Manager for the Illinois Mental Health Collaboration. She manages the "Warm Line" — not a crisis hot line, but a source of support.
There has been some increase in calls since the COVID-19 pandemic hit the United States. Last week as the shelter-in-place order continued, volume was up 10 to 20 more calls a day.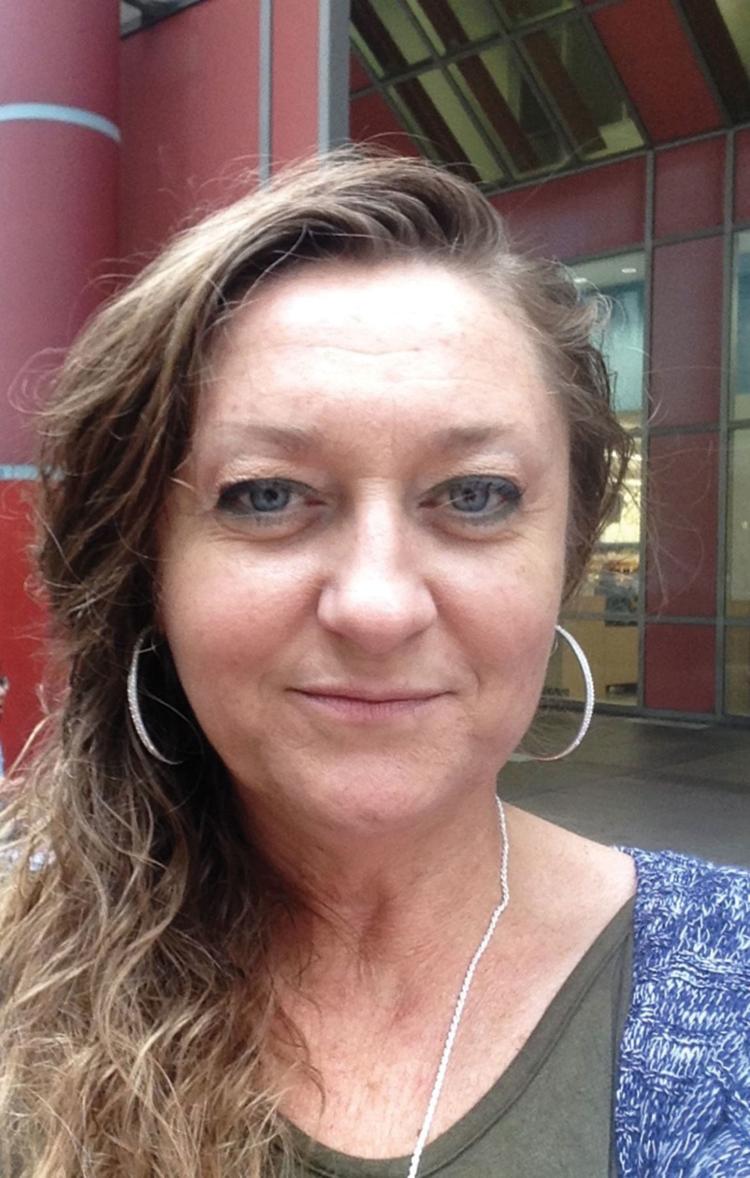 The Warm Line includes a "self-disclosure" option among staff when it is appropriate. For example, when Hedges is listening to someone coping with the loss of a child, if it seems right, she shares part of her story.
She will share some things she has learned to let a person know they have a shared experience, and they can get through this, she said.
The hours of the Warm Line are now 8 a.m. to 8p.m. Monday to Saturday. You can call as often as once a day. The number in Illinois is 1-866-359-7953.
IFT: What is the Warm Line? How is it different from a hot line, 211 or other help lines?
HEDGES: It began with the Illinois Department of Human Services in 2009 because people need somebody to talk to for emotional support and wellness. Treatment centers have a specific set of services. Here, you can talk about pretty much anything in your heart. Unlike a hot line, people don't need to be in crisis to call, but if they are, they get the help they need.
While 211 is a referral line to connect people with resources, this line is more for conversation, but staff can also connect people with services they might need right now. It could be how to find a local food pantry, get transportation services or how to sign up for programs they've never used before.
IFT: What do people talk about?
HEDGES: Pretty much anything. An older person may call to talk about a recipe, a teen may want to talk about struggles at school. Sometimes it is just conversation. Sometimes it is intense, with a person having paranoia or other immediate mental health issues.
IFT: Who can call?
HEDGES: Anyone in Illinois ages 12 and up. There are no financial requirements and no diagnostic requirement.
IFT: How long do conversations usually last?
HEDGES: We try to keep them to about 20 minutes. Some are shorter. The staff can use their professional discretion to extend a conversation. However, if conversations go past 30 minutes, it mimics therapy counselling and that's not what this is.
IFT: Who answers the phone?
HEDGES: Wellness support specialists who are trained, Certified Recovery Support Specialists. It's random who you will get. The specialists have skills in advocacy, mental health, professional response and recovery support. All staff is required to be Certified Recovery Support Specialists within a year, plus there is additional training for new Warm Line staff in the Health Insurance Portability and Accountability Act known as HIPPA, crisis calls, abuse reporting, ethics, foundations of recovery, listening differently and technology training.
The training is customized to the new staff member. Many already have some previous social service and health care experience.
IFT: Has the call volume changed since COVID-19 pandemic started?
HEDGES: There is an increase in the number of calls. But not a huge, sharp increase like I would imagine. A lot of extra services have rolled out to help during the pandemic. You can find them on the Department of Health and Human Services page at www.dhs.state.il.us under the heading of "Help is Here: Talk to Someone."
IFT: What are the callers talking about right now?
HEDGES: People are talking about being at home. It's a hot topic. Some of the callers are used to being connected to a service, going to a drop-in center or walk-in clinic, but now they have to stay home and are feeling disconnected. Some callers are new. Some have just lost jobs, have never been unemployed before and don't know how to get services they need or how to self-navigate. They ask questions like what is the best time of day to call about services. They are being turned into system navigators.
IFT: How many calls a day does the warm line get?
HEDGES: The volume varies between about 65 and 100. A few days we've had more than 100 lately. Most often it averages between 70 and 75.
IFT: Do most callers calls more than once?
HEDGES: According to our statistics for the last fiscal year, 95% of calls said they had called at least once before. There is a whole population who call every day. It's an important part of their wellness plan.