Livestock shows are a big part of the fair.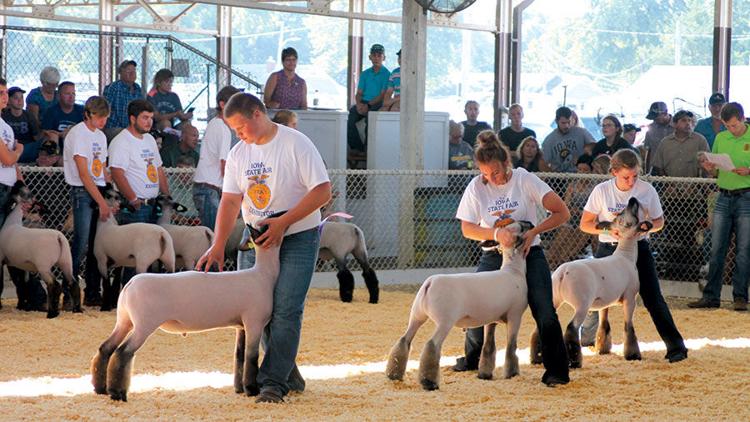 Steve White, a blacksmith from Kilduff, works at the fair every year.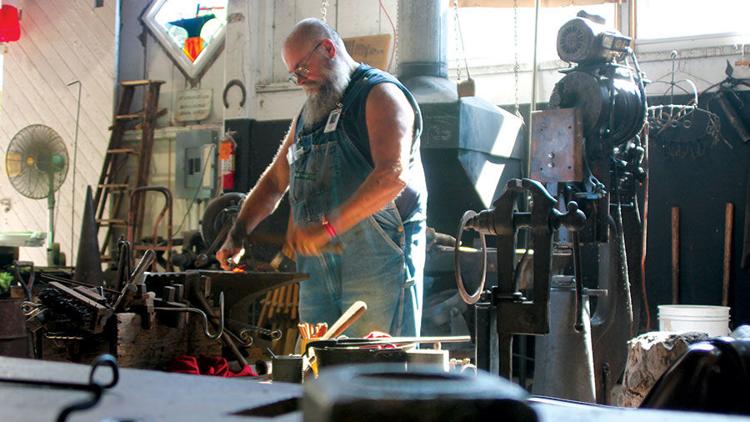 Matthew Myers, 14, of Ankeny enjoys a visit to the sheep barn.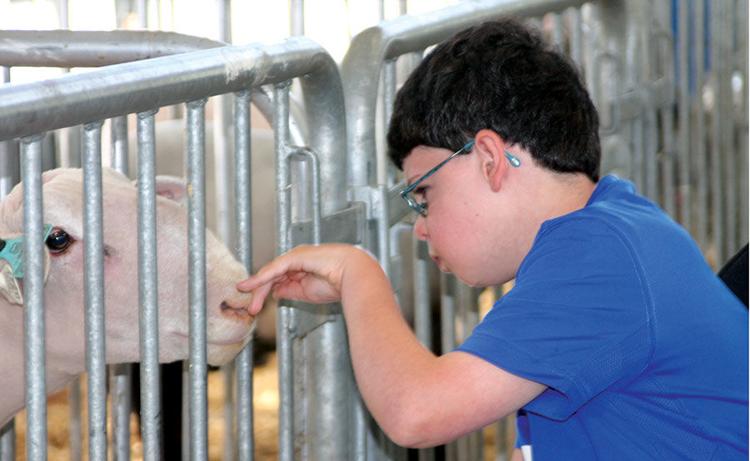 Iowa Secretary of Agriculture Mike Naig (center) takes a turn at the grill in the pork tent. Joining Naig are Cass County pork producers Mike Decager and Terry Aupperle.
New agricultural equipment is always a draw.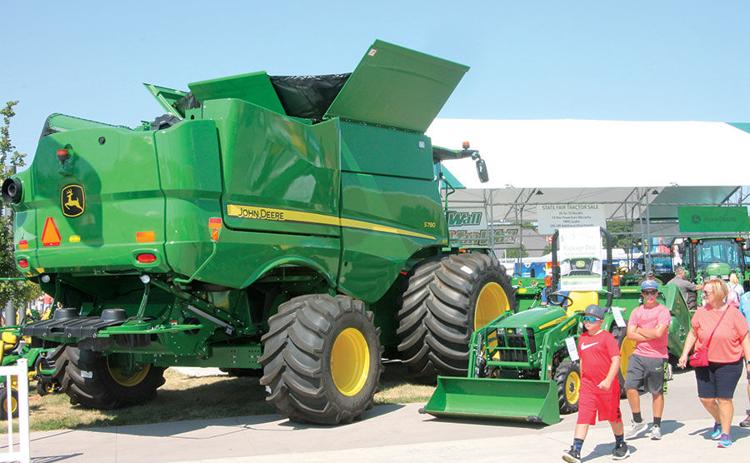 Crowds flood the agriculture building.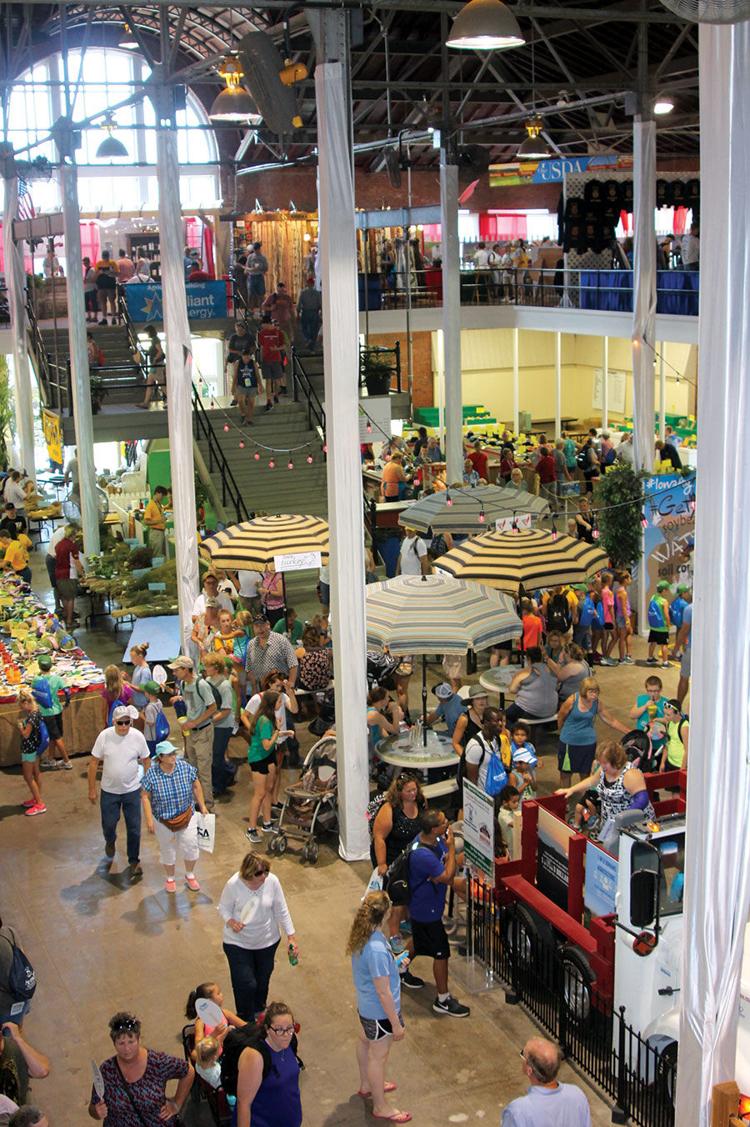 Vintage tractors are displayed.
A line of old feed sacks lines a booth.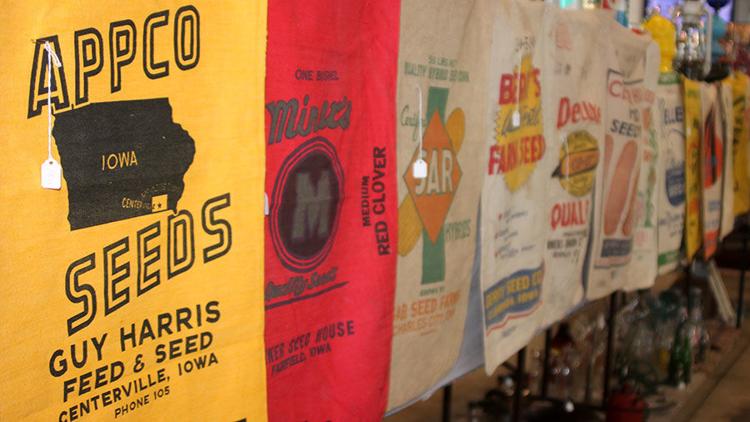 Entries in the banana nut bread contest await judgment.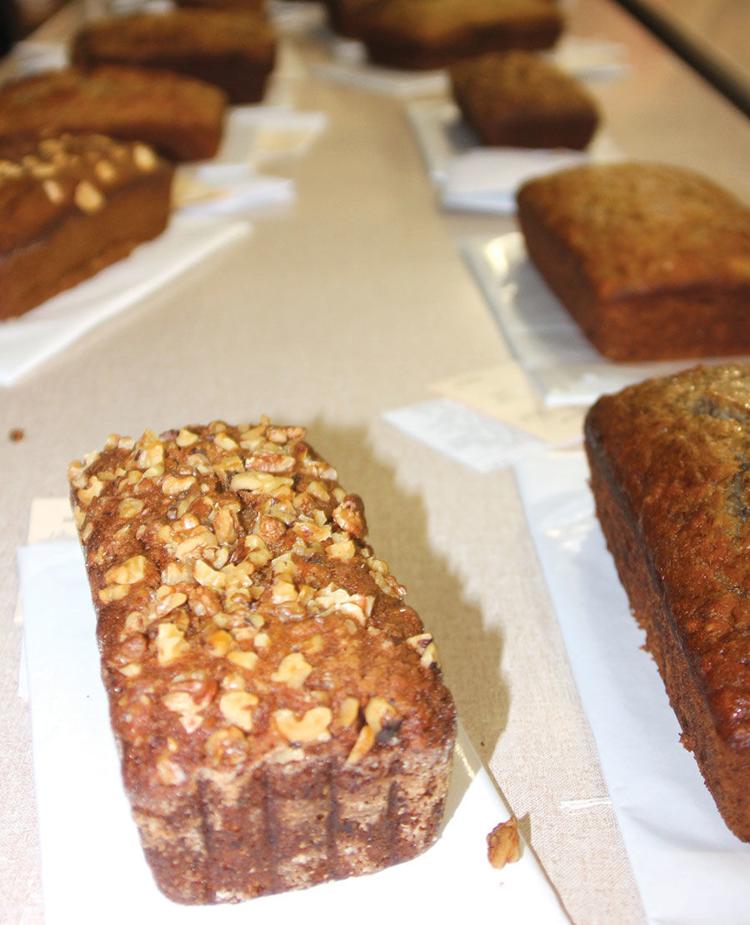 Produce is displayed.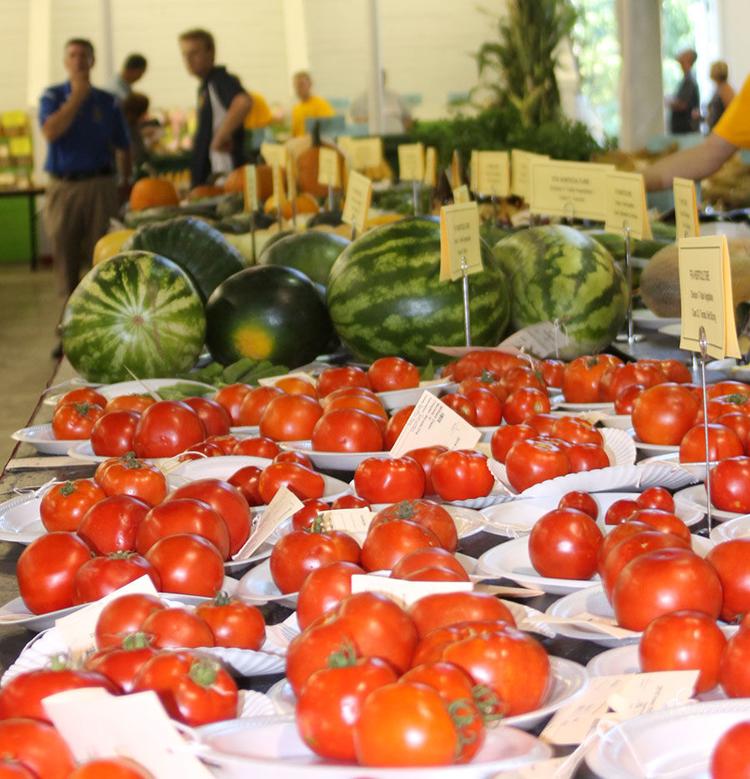 The floral contests light up the agriculture building.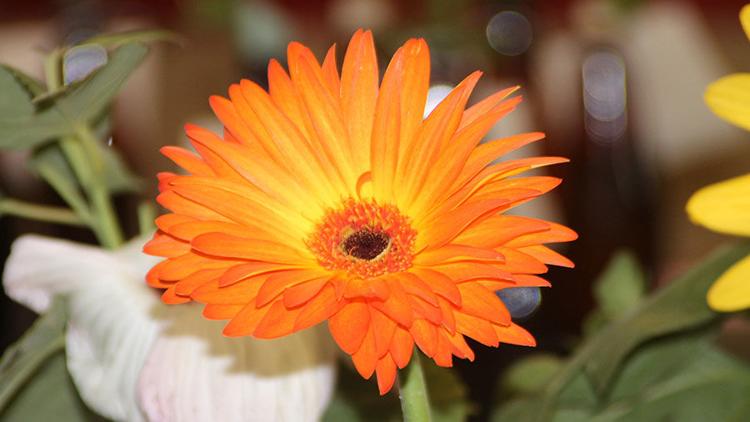 Six-year-old Holly Traczyk of Olatha, KS., tries her hand at milking a cow.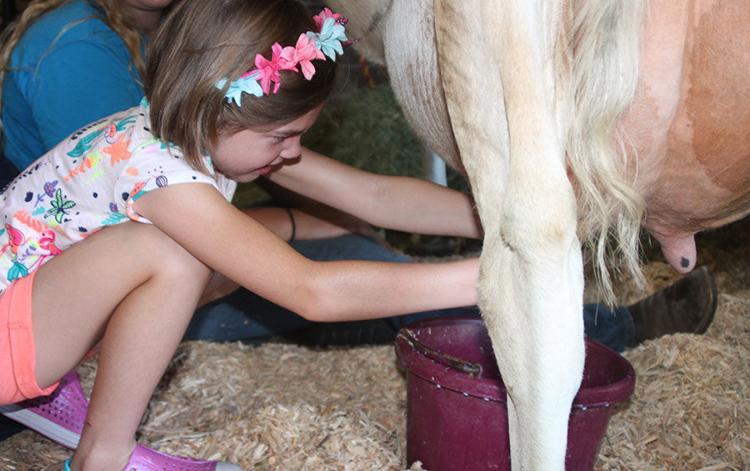 Faith Johnston of Cleermont is the Iowa Brown Swiss Princess.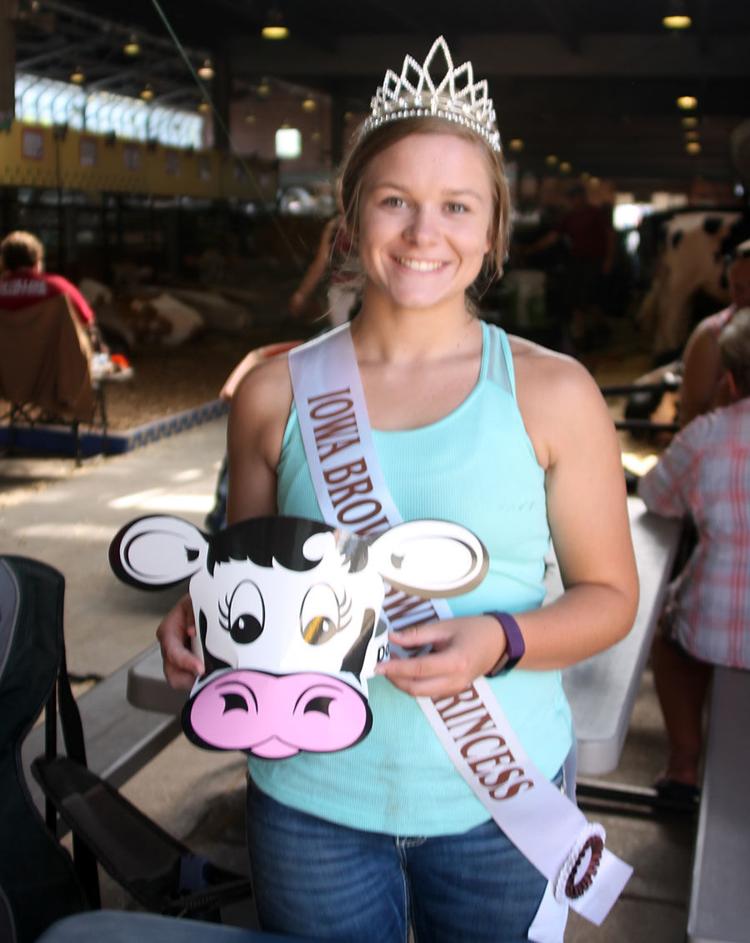 Two-year-old Cal Taylor of Okoboji gets a cow hat to wear at the fair.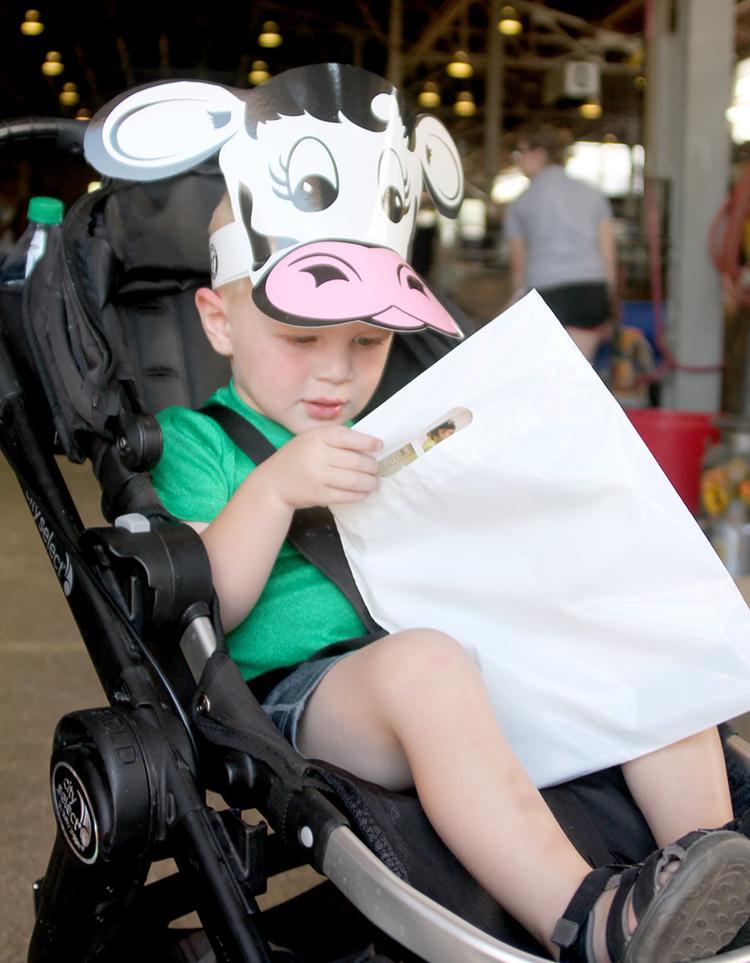 Animals are a major attraction at the fair.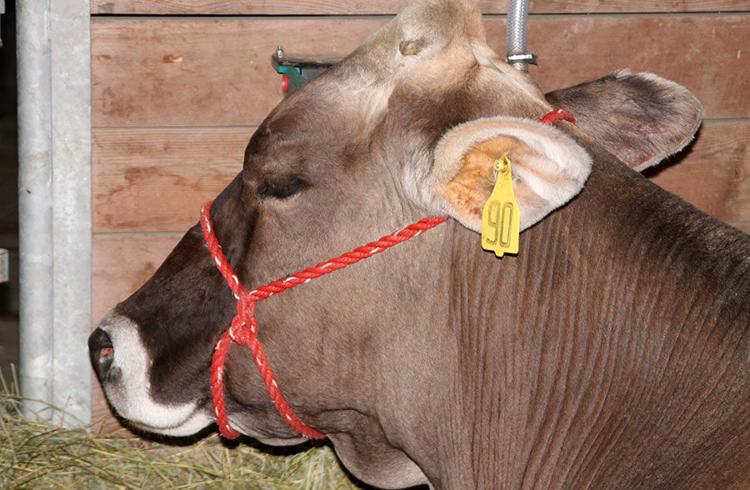 Jayden Jorgensen, 17, of Rudd, guides her hog to the show ring.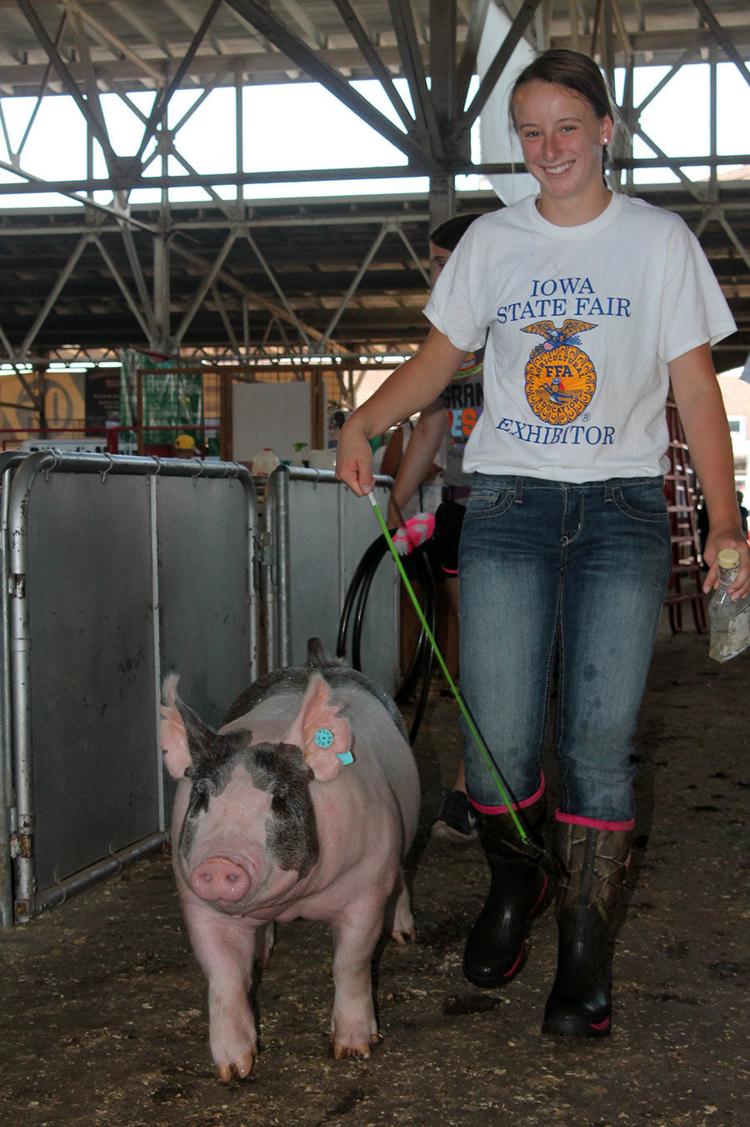 This year marks the 10th anniversary of the Way We Live Award at the Iowa State Fair. To highlight the anniversary, 10 well deserving farm fam…