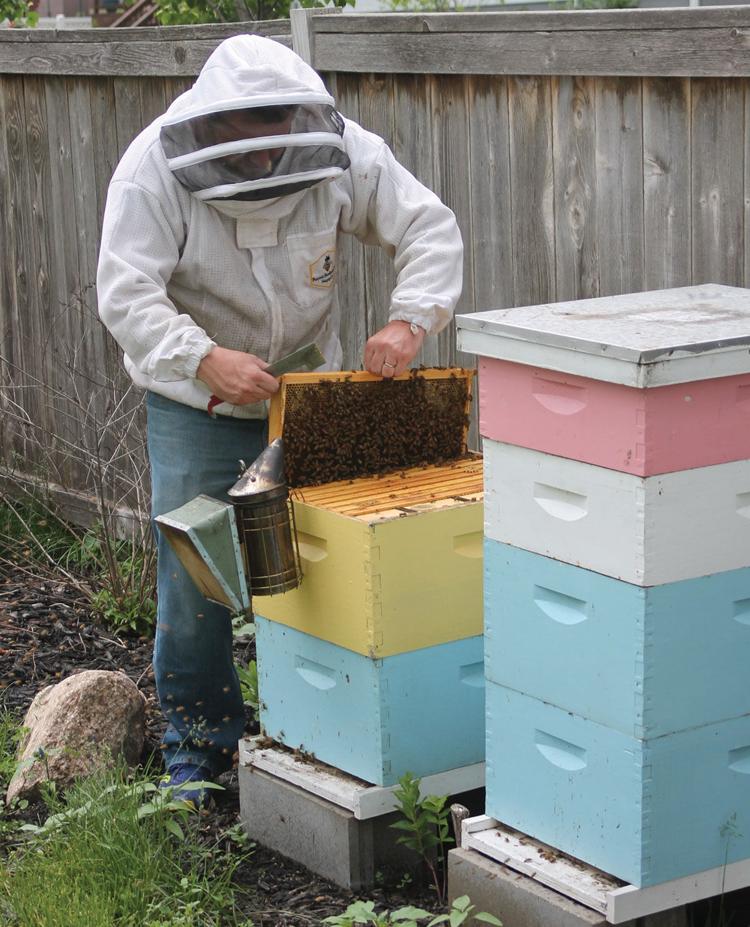 ANKENY, Iowa — Michael Peverill is an urban beekeeper.
Peverill, who does computer software work in his day job, also runs a small business as a beekeeper. His hives are located in urban neighborhoods not far from his home.
"I describe it as a small business," Peverill says. "I enjoy taking care of bees."
He operates Peverill's Apiary, LLC. The business sells honey and honey products, such as creamed honey.
And if his honey tastes different from the honey you may have tried from another provider, he says the most likely reason would be that his bees are collecting nectar from different types of plants than bees from some other apiaries. That's just the way the process works, he says. The honey takes on at least some of the taste of the plants which produce the nectar.
His honey, as an urban product, is influenced by flowering trees in the spring, by wildflowers in the summer and by pumpkins and other plants in the fall. Other beekeepers may see more of an influence from soybeans or alfalfa.
Peverill says that by having hives in different locations, he may have been better able to escape the colony collapse that hit many beekeeping operations. But he says the downside is that he must travel around to check hives in multiple locations.
And then there has been the challenge of the coronavirus this year.
There were no farmers markets this spring, which meant marketing honey has been different. Peverill has sold honey online and has seen an uptick in products such as honey sticks.
He has also been selling both honey and creamed honey, which he describes as a product that acts more like a spread on rolls or sandwiches.
Some honey producers talk about honey's possible health benefits. Those benefits are mostly unproven, although some people claim honey can help in dealing with allergies. Peverill makes no claims, but he does say that if there is anything to that idea it would require raw honey raised locally.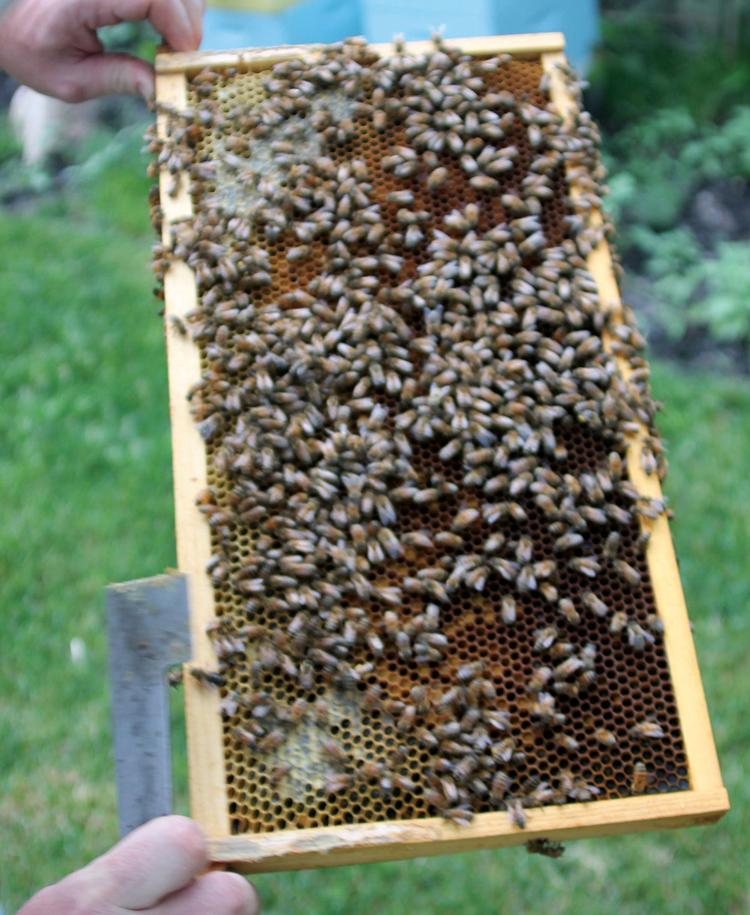 When cooking with honey, Peverill says some products may require raw honey while others may require baker's grade honey. A baker's honey tends to have a stronger taste.
If substituting honey for sugar in a recipe, he says it is worth noting that honey may impact the food in a slightly different way than sugar. For example, he says it may make a chocolate chip cookie a bit softer and gooier.
The National Honey Board recommends substituting half to three quarters of a cup of honey for one cup of sugar when cooking, and adding a half teaspoon of baking soda for every cup of honey used. Reducing the oven temperature by 25 degrees may prevent over-browning.
Peverill says he prefers honey as a tasteful ingredient to add to a dish rather than using it as a substitute for sugar. Either way, he says, honey is a great addition to any pantry.