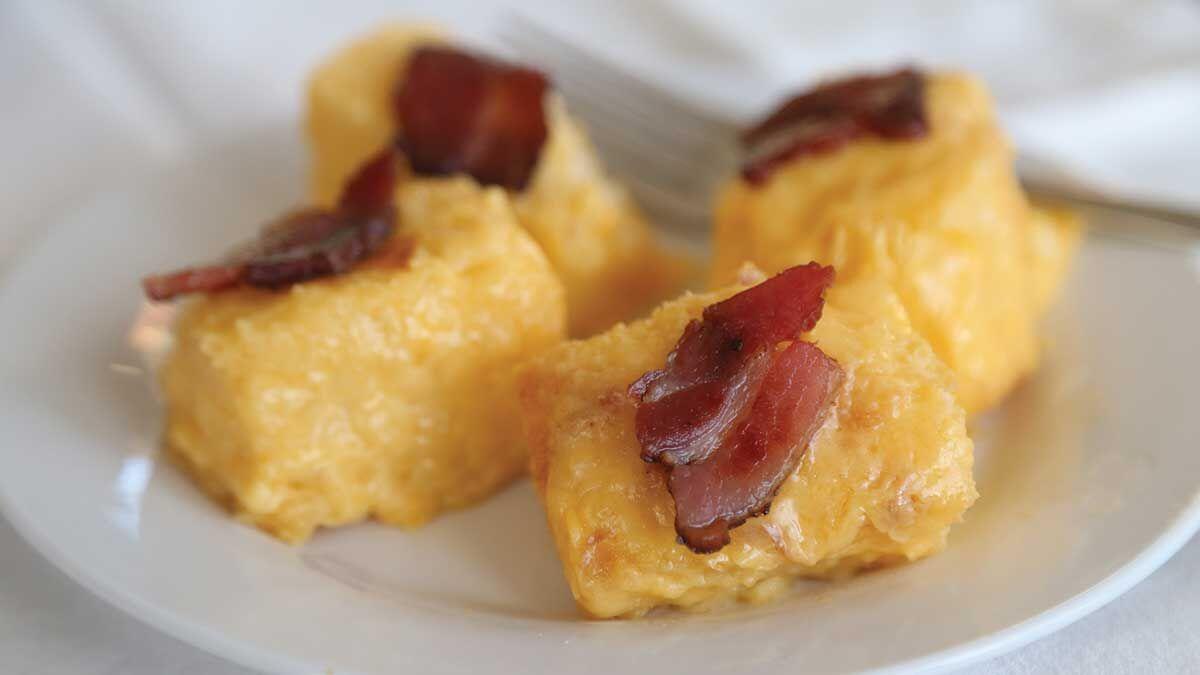 2 loaves of sandwich bread, unsliced
1 lb. Velveeta cheese
1/2 lb. butter, room temperature
48 1-inch pieces of cooked bacon, optional
Preheat oven to 350°. Line baking sheet with foil and grease with cooking spray. 
Whip butter and Velveeta until soft and fluffy. Cut all crust off bread and slice loaf into cubes (24 pieces per loaf). Spread cheese whip over all sides of bread cubes. If desired, top with a small slice of bacon. Place on baking sheet and bake for 15 minutes until bubbly and starting to brown. Serve hot.
These can be prepared ahead in advanced; refrigerate covered. Bake just before serving.