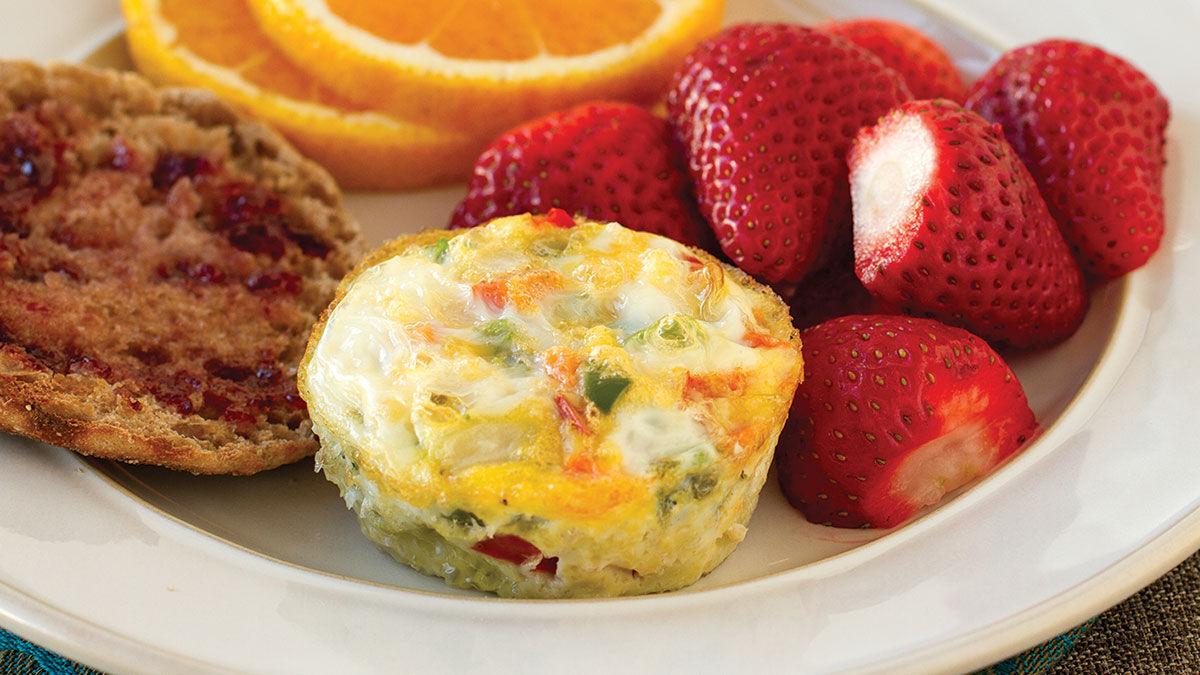 2 C. vegetables (washed and diced) (broccoli, red or green bell peppers, onion)
6 eggs
1/4 tsp. salt
1/4 tsp. ground black pepper
1/4 tsp. garlic powder
1/2 C. low fat cheddar cheese, shredded
Preheat oven to 350°. Spray muffin tin with nonstick spray. Add diced vegetables to the muffin tin.
Beat eggs in a bowl. Stir in salt, pepper, and garlic powder. Pour eggs into the muffin tin and bake 20-25 minutes. Remove the tin from the oven during the last 3 minutes of baking. Sprinkle the cheese on top of the muffins and return the tin to the oven.
Bake until the temperature reaches 160° or a knife inserted near the center comes out clean.
Tip: Can use other vegetables such as mushrooms, tomato, or spinach instead of broccoli and peppers.