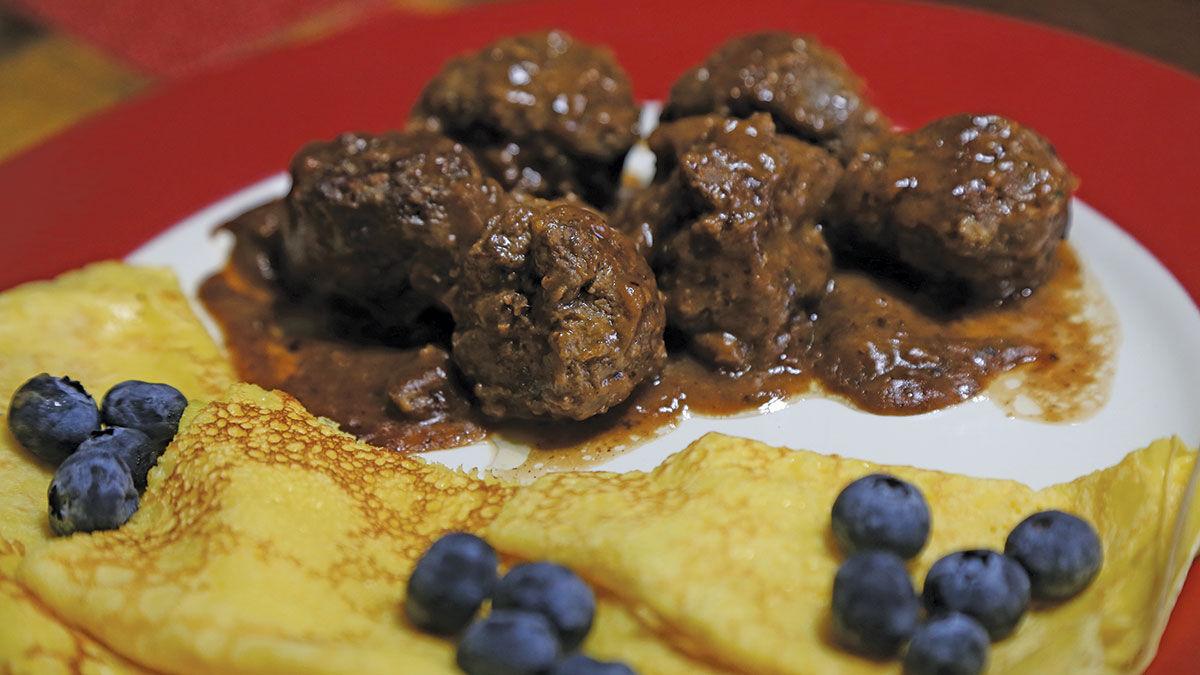 For pancakes:
3 large eggs
2 C. whole milk
1 C. all-purpose flour
Mix ingredients together thoroughly and let stand in fridge for 30 minutes to 2 hours. 
To cook, heat a griddle or fry pan with some butter. Pour a thin layer of batter to just coat the bottom of the pan. Cook until bottom is lightly golden. Serve with syrup, whipped cream, and/or berries of your choice. 
For meatballs: 
1 lb. ground pork 
1/4 C. Italian bread crumbs
4 T. milk
1 egg, beaten
1/2 tsp. allspice
1/4 tsp. ground black pepper
1 tsp. parsley 
1/2 tsp. onion powder
1 packet brown gravy mix
Mix milk and bread crumbs thoroughly. Then add egg and other spices and mix. Last add meat. Mix until evenly combined but do not overwork. Form into balls and place in hot pan. Turn regularly to cook through. When meat is cooked, add brown gravy and cook until thickened.