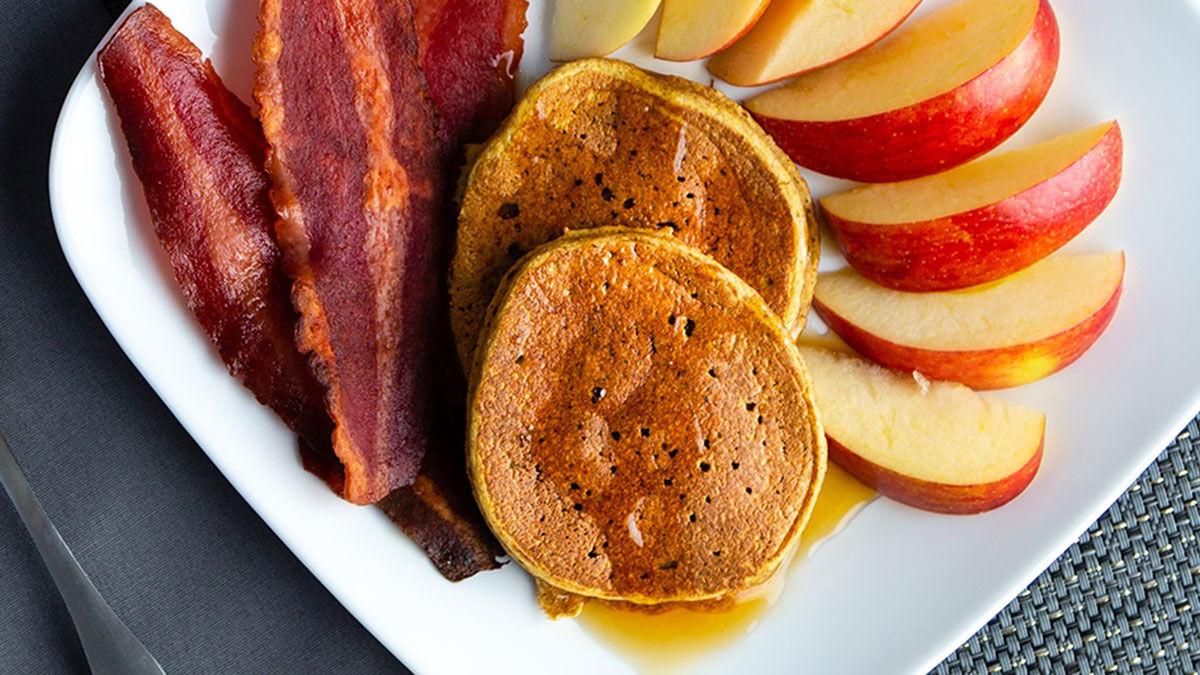 1 C. whole wheat flour
1/2 tsp. baking powder
1/4 tsp. baking soda
1/2 tsp. cinnamon
1/4 tsp. nutmeg
1/4 tsp. salt
1 C. nonfat milk
1/3 C. pumpkin puree
1 egg
1 T. oil (canola or vegetable)
2 T. maple or pancake syrup
Mix flour, baking powder, baking soda, cinnamon, nutmeg and salt together with a fork in a medium bowl.
Beat milk, pumpkin puree, egg, oil, and syrup together in a small bowl. Add the wet ingredients to the dry ingredients. Stir until just combined.
Heat a skillet over medium low heat. Spray with nonstick cooking spray. Pour pancake batter into the skillet using a 1/4 C. measuring cup. Cook until the pancakes have bubbles on the top and the edges are slightly dry, about 3-4 minutes. Flip pancakes and cook for about 2-3 minutes more. Serves 6.