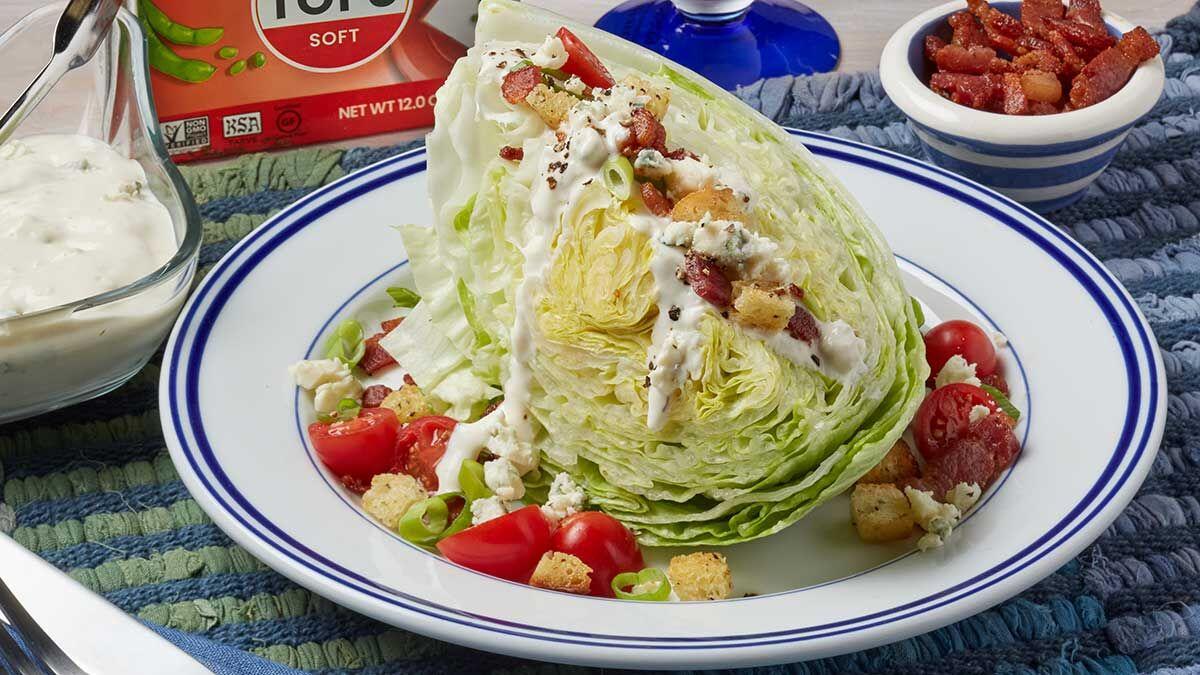 1, 12.3-ounce package Mori Nu Silken Tofu, Soft
1 C. mayonnaise
1/2 C. buttermilk
2 T. sour cream
2 T. red wine vinegar
1 T. fresh lemon Juice
½ tsp. Kosher Salt
¼ tsp. black pepper
1 to 2 T. sugar
4 oz. blue cheese crumbles
2 to 3 heads of iceberg lettuce, cut into wedges
In a food processor bowl, add tofu; blend for 20-30 seconds until smooth. Using a rubber spatula, scrap down the sides of the bowl.
Add mayonnaise, buttermilk, sour cream, vinegar, lemon juice and seasonings. (Do not add blue cheese crumbles). Blend for 20-30 seconds or until completely blended and smooth.
Add blue cheese crumbles to the bowl; pulse three times to incorporate the crumbles without blending them in. Yield: 8 to 10 servings.
Recipe can be made by hand in a mixing bowl with a whisk if a food processor is not available. Adjustments to the mixing times may be needed.