AMES, Iowa — Helen Gunderson is a believer in whole grains. And her focaccia bread dough is a good base for a lot of items coming out of her kitchen.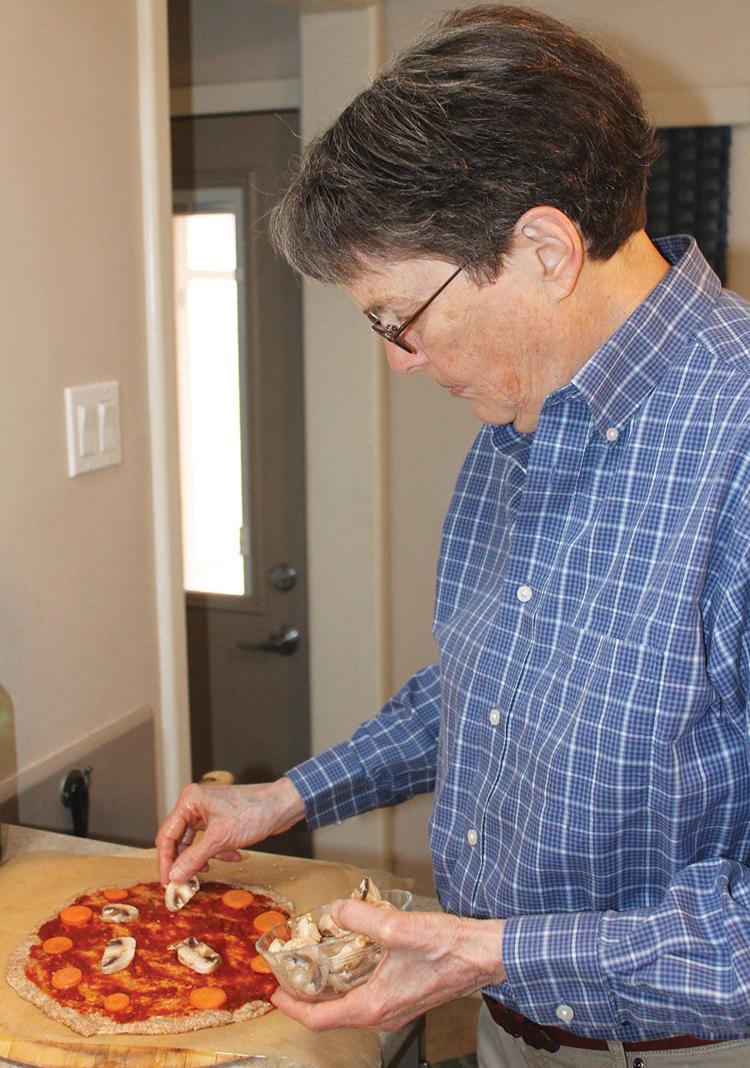 "I like fresh ingredients," Gunderson says. "And there is something basic about this, something that seems iconic. It's the breaking of the bread."
Gunderson came to this love of bread and whole grains over time. She grew up on a farm in northern Iowa and still owns and helps manage farmland there. But she lives in town, where she is an urban gardener, growing fruits and vegetables and chickens in her backyard.
"It's funny," she says, thinking about her farm upbringing. "I grew up thinking that cooking was women's work and I did not like women's work."
But these opinions changed over time.
Gunderson earned a college degree in physical education when few women took PE classes. She taught school in Minnesota, started to take graduate school courses in technology and then worked in the sports information field at North Dakota State University and later attended seminary in California.
Eventually she ended up back in Iowa, and she began taking pictures of the road where she grew up, documenting a five-mile stretch of road where 11 families once lived and farmed. She has displayed her pictures in exhibitions and has been working on a book about the idea.
While she was working on those projects, she eventually moved to Ames and began gardening and cooking.
Along the way she began her love affair with whole grains.
Today she buys wheat buds and uses a small grinder to make her own whole-wheat flour. She makes a batch of the bread and then uses the dough to produce a variety of items.
She pulls ingredients that she grew in her own garden out of the refrigerator and takes a break now and then to attend to the chickens or to one of the cats that call her house home.
All the while she talks about food and farming and bread. Often the end results are intended for friends or neighbors.
"I want this to be a place of hospitality," she says.