CORNING, Iowa — Adam Boswell was 8 years old when he told his parents he wanted a garden.
"We made him a small garden, and he could see it from his room," Bonnie Boswell says. "He grew vegetables every year through high school. Ten years ago, he got married and moved away, and we were used to fresh vegetables. So, I figured I better learn how to grow some."
Bonnie and her husband Fred farm in Adams County, Iowa, near Corning. The high school sweethearts have been married for 36 years and have four grown children and five grandchildren.
In addition to their crop acres, they also operate a roofing business. Fred is the fourth generation in his family to farm the home place.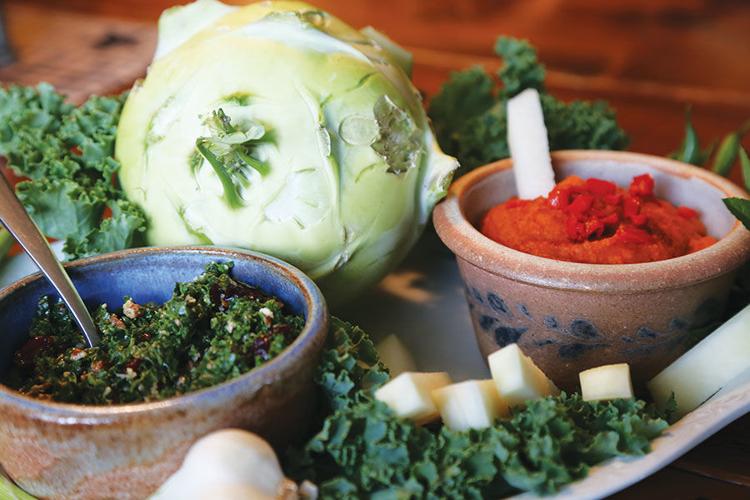 Bonnie says she was raised in a family of gardeners, and credits them with instilling a love and appreciation for planting a seed and watching it grow.
"I'm extremely grateful to have learned that from my mom and others," she says.
Bonnie had focused on flowers until she took over the vegetable garden. She and Fred have continued to expand the garden, which also features a greenhouse.
"I would say 70% of what we eat, we grow ourselves," she says. "You just can't beat it."
The garden is organic, and Bonnie uses neem oil for insect control. Several inches of mulch helps control weeds.
Many seedlings are started in the house, and Bonnie says most things are planted in March and April. Bonnie estimates she grows around 25 vegetables, including several varieties of some, such as squash.
"We like to try new things," she says. "We order a lot from a catalog, and it's kind of fun to look at it and see different things we might like."
The couple does a lot of canning and makes jams and jellies.
Bonnie says her family has several favorite meals, and one of those might be her green soup. Ingredients include onion, asparagus or broccoli, thyme and garlic from her garden.
"It doesn't look real appetizing, but it is really good and the kids always ask for it," Bonnie says.
She and Fred grow more than they can eat.
"We give a lot away, and we enjoy that a lot," Bonnie says. "When you live around here, people are always sharing things from their garden. That's just what people do in a rural community."
---
Know a good cook? Call us at 800-475-6655 or email news@iowafarmertoday.com.