SPERRY, Iowa — For Joni Myers' family, the Christmas season started long ago. Myers, who helps operate Myers Tree Farm in Sperry, Iowa, said their preparations for the holiday season are almost year-round.
The Myers plant trees each year, starting the six-year process for the pines to get to a good age to cut down. Trees typically grow one foot per year, she said, but when planting the seedlings, there can be a lot of loss depending on the weather conditions.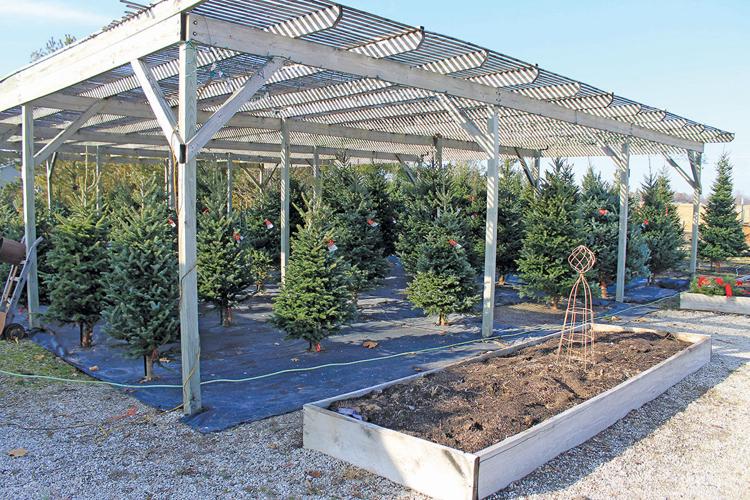 They gather their decorations in the summer, and Myers said they spend much of October getting their building in the festive spirit.
When they open their tree farm up for Christmas, the busiest weekends of the season are the two right after Thanksgiving. This year, with a late Thanksgiving, Myers said they planned to be ready to go a little earlier.
"People are starting earlier," Myers said. "We usually aren't open the weekend before Thanksgiving, but people are ready to go."
In addition to their pine tree patch, they order some Fraser firs from Michigan to make sure they have enough on hand for customers.
A large part of the visit to the tree farm is the experience. Visitors to Myers Tree Farm are welcomed to the main building adorned with Christmas décor anywhere you look.
The experience of choosing and cutting down your own tree is something you can only get at a tree farm, Myers said.
"We just want to create fun and excitement for families," she said. "We are a small-town business and we want to give them something to do together. Our family always does things together, so that's what we want people to have. They should have that special memory of picking out a Christmas Tree."
They offer evening wreath-making classes, which have become a popular event. She also noted that some weekends they offer horse-drawn wagon rides.
While there, customers enjoy homemade sugar cookies and hot cocoa to help get them into the Christmas spirit.
"It's the same recipe we've used for many, many years and one year I made nearly 800 cookies and we've gotten even bigger than that," Myers said. "People look forward to the cup of hot chocolate every year."
Artificial trees have become the norm for many families now, but Myers said there is something a real tree brings to a house that is unbeatable.
"The smell, that gets people staying with a real tree. The freshness of the tree," she said. "If you had a fake tree, it's plastic and it's just one shape. All the real trees are different shapes."