NEWTON, Iowa — Many children are forced to wait until after dinner for their dessert, but Rhonda Guy encourages her family to dig in.
"Growing up in a large family, and I say this to my grandkids, my motto has always been 'Eat dessert first,'" the Newton, Iowa, baker said. "At our house when I was growing up, if you didn't eat your piece of cake first, you probably didn't get one by the end of the meal. … Growing up we didn't have dessert all the time, and that's the part I like the best."
Even at restaurants, she may ask the waiter to bring out the dessert while she waits for the meal.
"I'll have dessert instead of a salad," she said.
Guy has been involved in agriculture her whole life. She was raised on a dairy farm and married a dairy farmer. They also grow corn and soybeans. She spent 28 years on the Jasper County Fair board and 10 years as the Dairy Superintendent at the Iowa State Fair.
Guy said her love of sweets sparked her interest in baking. Growing up, her extended family would get together almost every Sunday afternoon for coffee. Now, having that regular family time — and providing some sweetness — is very important to her.
"With us it's bringing family together," Guy said. "Family time is really special and important to us. I live within 15 miles of my home farm growing up, and all of my siblings are within 8 miles of each other. None of us wandered very far. We are a close family, and my children are the same way."
Her favorite recipes have always been the old-fashioned recipes. She recalled finding an angel food cake recipe that reminded her of her own Grandma's when she was a kid. It was so good, she won the food division champion at the county fair with it one year.
Family and agriculture aren't the only things that keep her busy. Guy started her own business assisting small towns that might not have their own water and wastewater operators within the state of Iowa.
Her baking sometimes comes in contact with her work as she will often bring treats such as homemade ice cream or pumpkin bars to the meetings she attends.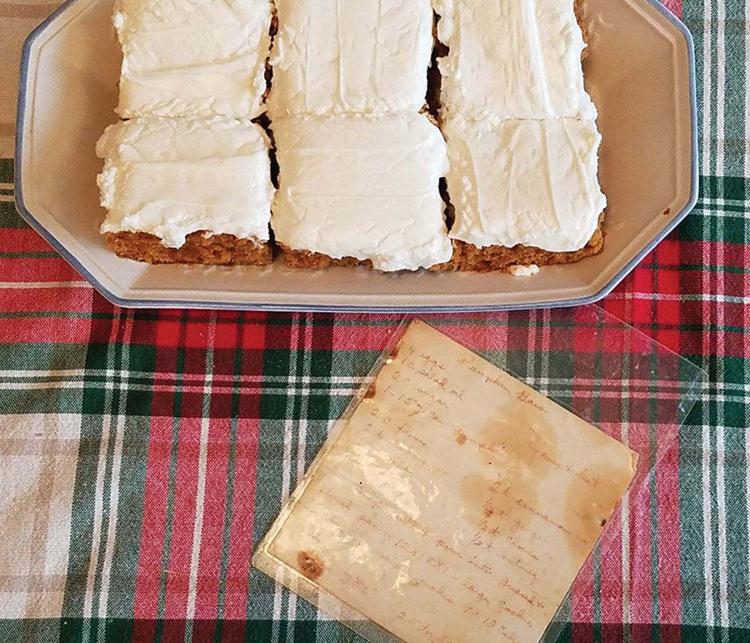 She also makes fudge that some of her colleagues look forward to each year.
"I have two guys I work with where they don't care if they get anything else for Christmas, as long as they get a big box of fudge," she said.