DYERSVILLE, Iowa — Growing up on a dairy farm, Carrie Pirc learned how to bake with a simple rule: "You only use butter in recipes."
Pirc has been baking since she was a kid, and now has her own licensed in-home bakery, Simply Homemade, in Dyersville, Iowa. While recipes have changed over the years, she always has butter on hand. And she enjoys seeing people bring up old memories when eating her food.
"One of the things I love to hear is, 'This tastes just like my grandma used to make,'" she said. "To me, that's a big compliment."
Pirc said her grandma was the biggest influence on her baking, so she likes to keep her recipes old-fashioned.
"I have been on a mission to find old church cookbooks," she said. "When I find them, I like to see what commonalities there are between the way they used to bake 40-50 years ago and now. The one I was just looking at, a lot of the cookies have lemon or orange extract in them. You don't find those details on Pinterest anymore."
The growth of her bakery business has surprised Pirc, but she enjoys it as stress relief.
"I think we've lost track of the little things in life sometimes, and baking something that someone really loves is going back to the little things," she said.
She also loves teaching her daughters, Brianna and Aubrey. Pirc and her children often make goods for their teachers and neighbors, though Brianna and Aubrey said they also enjoy eating the dough and frosting.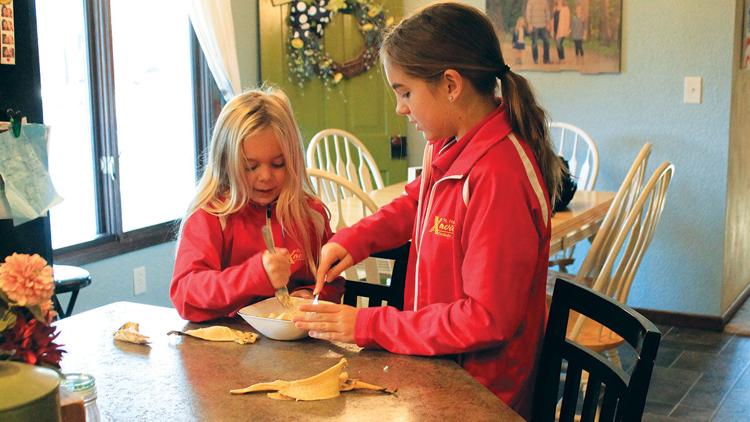 "As a parent, you always try to instill some of the stuff you enjoy doing, so I started young with these two doing different things," Pirc said. "A lot of times they'll come in and say 'Can I make something for the neighbors or teachers today?'"
---
Know a good cook? Call 800-475-6655 or email news@iowa farmertoday.com.