DES MOINES — There's home cooking and then there is cooking for the white tablecloth crowd. But at the end of the day, good cooking is good cooking.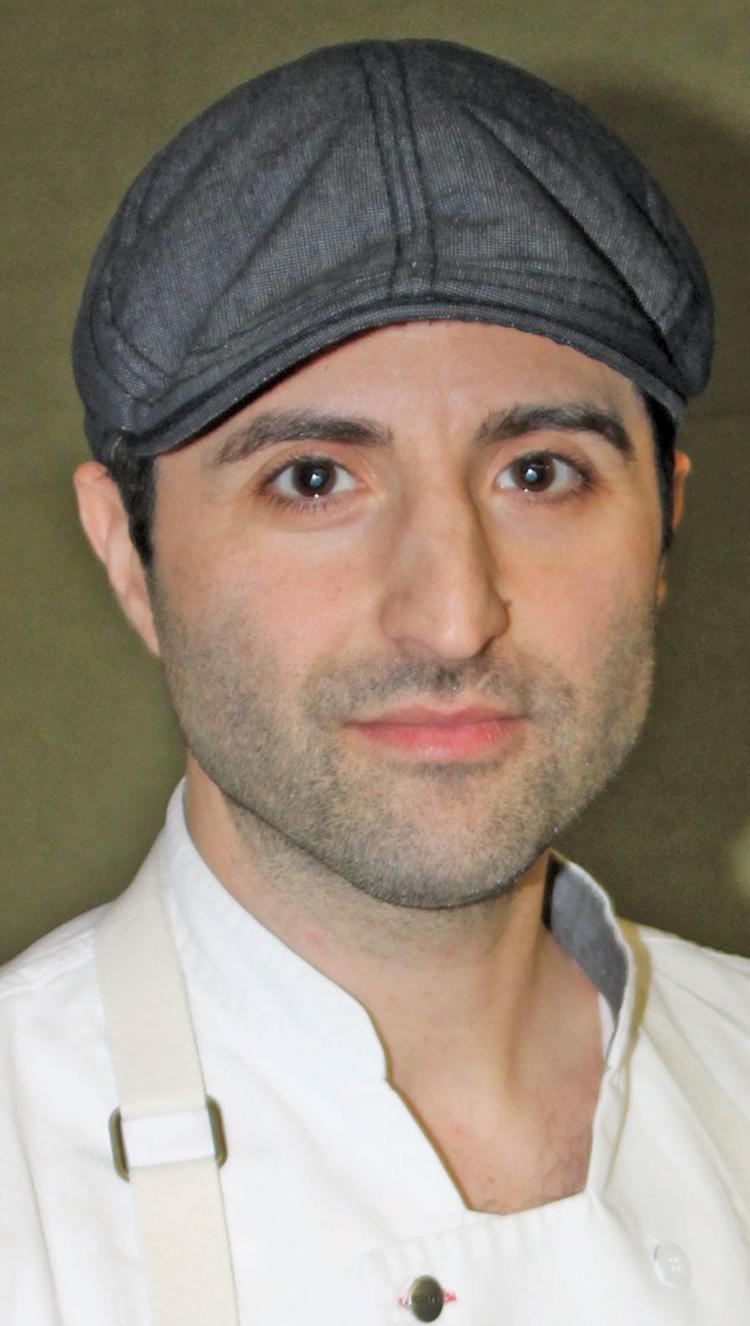 "What I tell people is to do what you know," says Nick Marino, chef at Park Street Kitchen at the Hilton in Des Moines. "There is no right or wrong way as long as you like it."
The judges at last month's Taste of Elegance contest sponsored by the Iowa Pork Producers definitely loved Marino's entry, awarding him first place for his crispy skin pork belly with sweet corn agnolotti, celery root puree, sweet corn butter emulsion and natural jus.
"I used a lot of cooking techniques to do this," Marino says, but he adds that the key is to give people a juicy and flavorful dish.
The Taste of Elegance contest is held every year in conjunction with the Iowa Pork Congress as a way for the pork producers to encourage innovative ways of using pork on the menu in restaurants. Chefs from the across the state are given the task of using the same cut of meat but preparing it in new and delicious ways.
For Marino, the idea of competing started last year when he was part of a pork kebab challenge. When he heard about the Taste of Elegance and heard about the chosen cut of meat, he knew he had to enter.
"I love to compete just to keep myself sharp," he says, adding that he was excited when he found out that pork belly was the cut of meat to be used.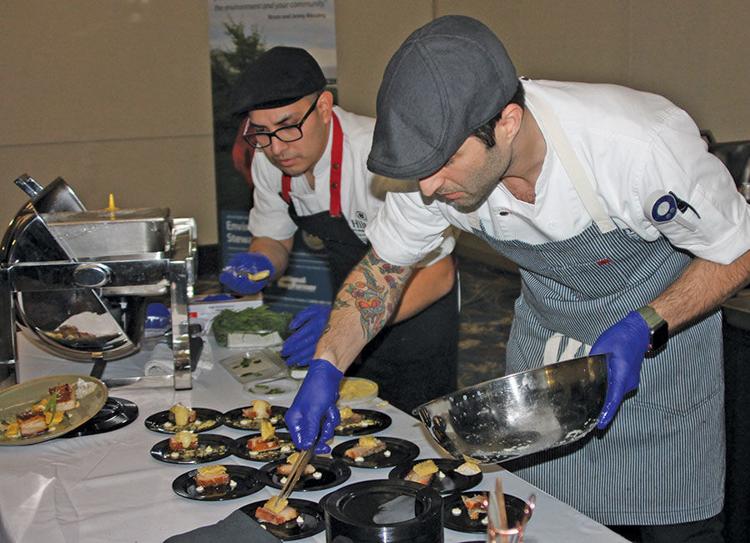 It's just the latest challenge for Marino, a 38-year-old New Jersey native.
"I grew up in an Italian family, so we were always cooking," he says. "It was a part of life."
After high school he graduated from the Culinary Institute of America and soon became executive chef at a country club. He eventually worked at several different restaurants on the East Coast and then in Arizona, where he met his wife. They moved to Chicago before eventually settling down in Iowa.
Working at a hotel gives him the opportunity to try a variety of foods rather than being limited, he says. And contests like the Taste of Elegance add to that variety.
Other winners at the 2019 Taste of Elegance contest include Anthony Nace of Blue Toro Cantina and Grill of West Des Moines, who took second place, and third place winter Adam Gardner of Black Sheep Social Club in Cedar Rapids.
While Marino's winning pork entry takes time and skill, he shared his takes on simple classics like pesto and pancakes — recipes that cut down on prep time while still packing flavor.