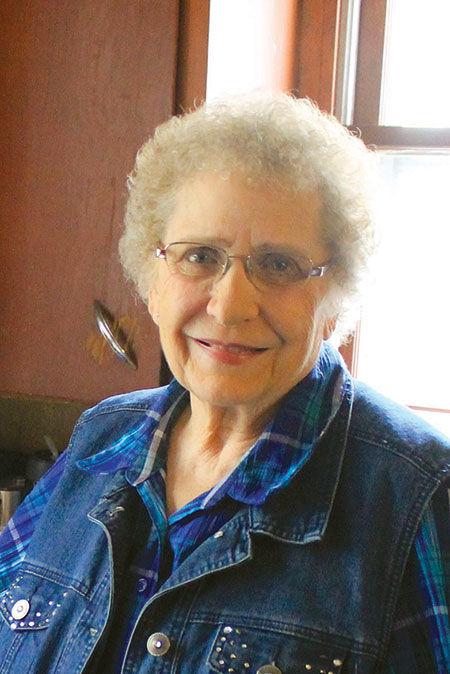 DENVER, Iowa — Brenda Pollock's love of cooking all started with her mother.
The Denver, Iowa, native has spent much of her life in the same house, only moving to Waterloo for a few years after marriage before she and her husband moved back. And it was in this house that she learned how to cook.
"My mother was the baker, and I learned from the best, I guess," Pollock said. "When I was younger, she worked in town, so she didn't get home until 5 o'clock. I kind of started doing some cooking then, but when I got married and had five kids, naturally you cooked."
Pollock's meals and treats are enjoyed by her five children, 10 grandchildren and three great-grandchildren. When she cooks, she fondly remembers her mother. As an only child growing up, she said her mother, who lived to be 99 years old, was one of her best friends.
"My mom and I always went to town every Wednesday," Pollock said. "That was our shopping day and we'd go out for lunch. We'd go to different places to eat, and when Long John Silver's opened, we started going there. My mom and I were both iced tea drinkers and we got to be regulars. She started bringing them treats, so they started giving us our iced tea free, and I still do that."
She said that cooking also comes with a healing component after she lost her husband at the end of 2018. It has helped bring her family together.
When the kids and grandkids come to visit, Pollock takes suggestions from the family.
"Whatever the grandkids ask me to make. They all have their favorites. You don't tell a grandkid 'no,'" she joked.
Pollock has also brought her baked goods to church nearly every Sunday for 60 years. Parishioners at the small church she attends in Denver enjoy the treats after the Sunday service.
"We are pretty small, so we are one big family," she said.
She has a bevy of recipes and cookbooks in her kitchen that she can pull from at a moment's notice, and said that while she always loves to cook the old favorites, she isn't afraid of trying out new dishes for people.
"I'd rather cook than clean any day," she said.
---
Know a good cook? Call 800-475-6655 or email news@iowafarmertoday.com.