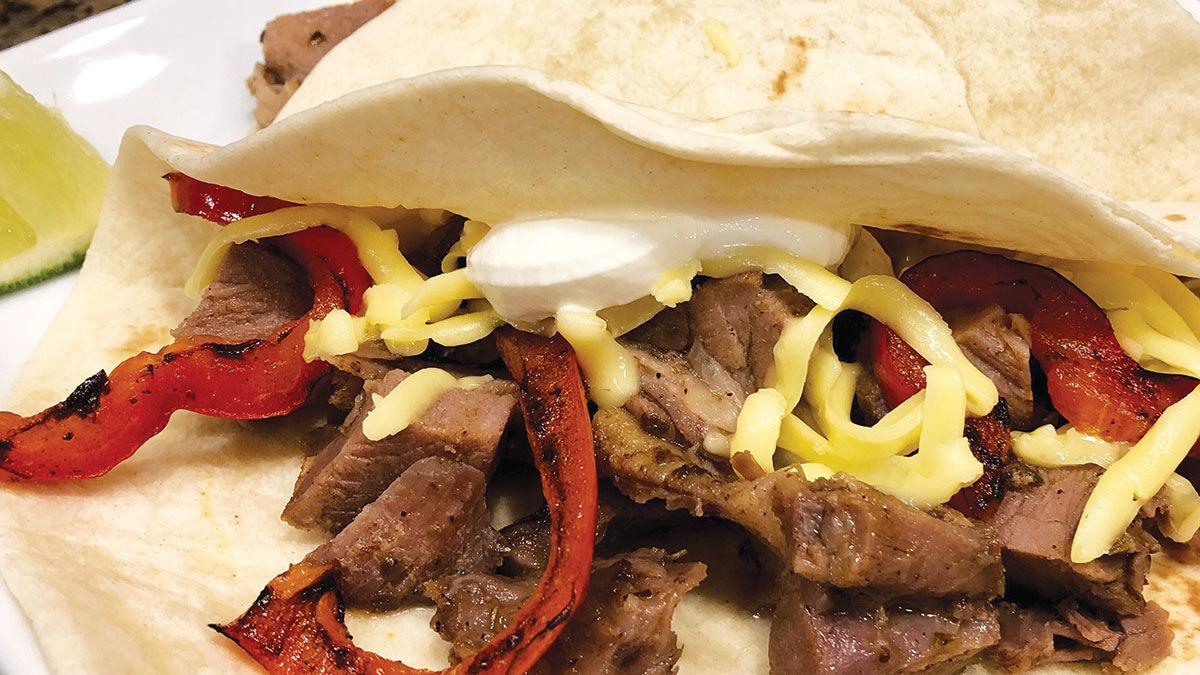 4 to 6 lbs. pork shoulder/Boston butt
1 tsp. dried oregano
1 tsp. ground cumin
1 tsp. chili powder
1 T. salt
1/2 tsp. ground black pepper
1/2 tsp. garlic powder or 4 cloves garlic, minced
1 T. olive oil
2 T. white wine vinegar
1/4 C. light brown sugar
1 T. onion powder or 1 whole onion, finely minced
For serving: flour tortillas, butter lettuce, tortilla chips, charred bell pepper slices, lime wedges, sour cream, jack or cheddar cheese
In a small bowl, combine oregano, cumin, chili powder, salt, pepper, garlic, olive oil, white wine vinegar, brown sugar and onion. Mix well. If using garlic cloves or a whole onion, puree everything in a blender. Pour mixture over meat, coating all sides.
Preheat oven to 300°, place meat in a Dutch oven and pour 2 C. of water into the pot and cover and roast for 5 hours, or until meat is fork tender. Alternatively, place meat in a crock pot with ½ C. water and cook on low for 8 to 10 hours. This can also be made in an Instant Pot, by using 1 C. of water and cooking on high pressure for 75 minutes, with a natural pressure release.
Remove the meat, shred or cube, and then return to liquid to prevent drying.
Serve as pork tacos, over nachos, a mixed salad, or in lettuce cups with your favorite toppings. Squeezing a bit of lime over it before serving gives it a pop of flavor.