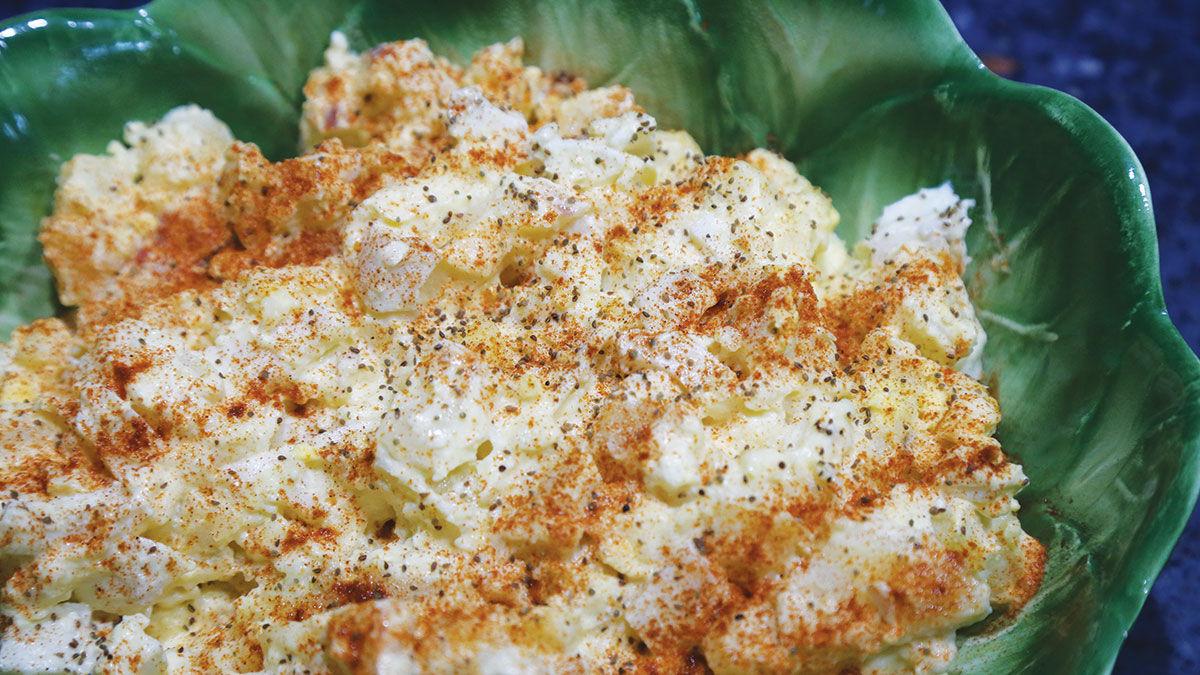 6 medium-sized potatoes
1/2 small onion, finely chopped
1 tsp. celery seed
1 tsp. salt
4 hard-boiled eggs
1 C. celery, chopped.
For dressing:
2 eggs, well beaten
1/2 C. sugar
1 tsp. corn starch
Salt to taste
1/4 to 1/2 C. vinegar
1/2 C. heavy cream
1 tsp. mustard
3 T. butter, softened
1 C. real mayonnaise
Cook potatoes in their jackets until soft. Peel and dice. Mix potatoes gently with remaining five ingredients, then add dressing.
For the dressing, mix eggs with sugar, corn starch and salt. Add vinegar, cream and mustard. Cook until thickened, stirring constantly. Remove from heat and beat in butter. Add mayonnaise and mix until smooth. Add potato mixture to cooled dressing, folding gently together. Yields 10 servings.
Cook's note: Do not add all the dressing at once as you probably will not need it all. Too much dressing turns it into potato soup!