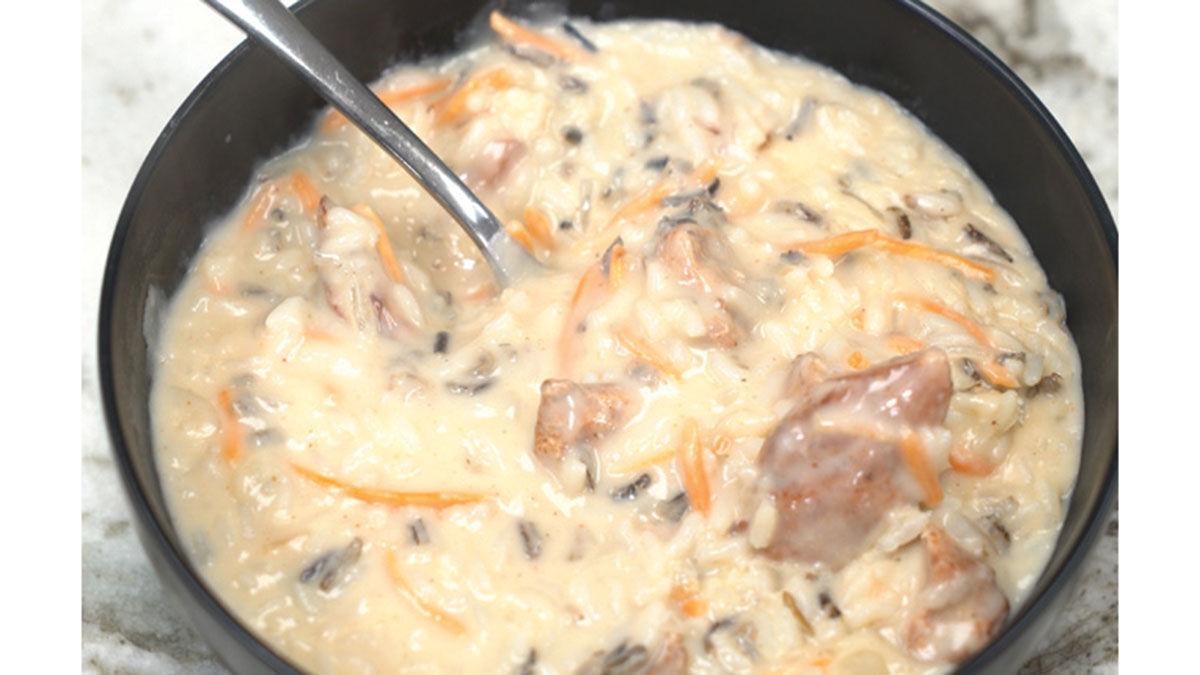 Pheasant breast
Mesquite Chicken Shake
1 1/2 C. dry wild rice
4 T. butter
1/2 C. flour (corn starch for lower gluten)
1 C. shredded carrot
4 C. chicken broth
1/2 tsp. salt
1 heaping tsp. chicken bouillon
1-2 C. whole milk, depending on desired thickness
3 T. dry sherry or lemon juice
Cut pheasant into desired sized pieces and coat with Mesquite Chicken Shake. Smoke over mesquite wood at 225° until internal temp is 165°. Length of smoke will depend on how large your pieces of pheasant are, but you will need to start this at least an hour before the other steps.
Rinse the dry wild rice in cold water, then cook according to package directions, about an hour.
When the rice is finished cooking and it is tender, rinse in cool water again. This washes away some of the color. Set the wild rice aside.
In a large stock/soup pot, melt butter. Sauté onions until transparent. Blend in the flour, stirring constantly with a fork or whisk, then slowly add broth, stirring constantly so it does not get lumpy but combines smoothly.
Cook and stir until mixture comes to a boil. Boil for 1 minute, stirring. Turn down heat to medium/low and stir in 4 C. of the cooked wild rice (freeze remaining rice), cubed meat, carrots, bouillon and salt, and simmer for about 5 minutes.
Blend in milk and heat to desired temperature, careful not to scorch. Remove from heat and stir in sherry or lemon juice.