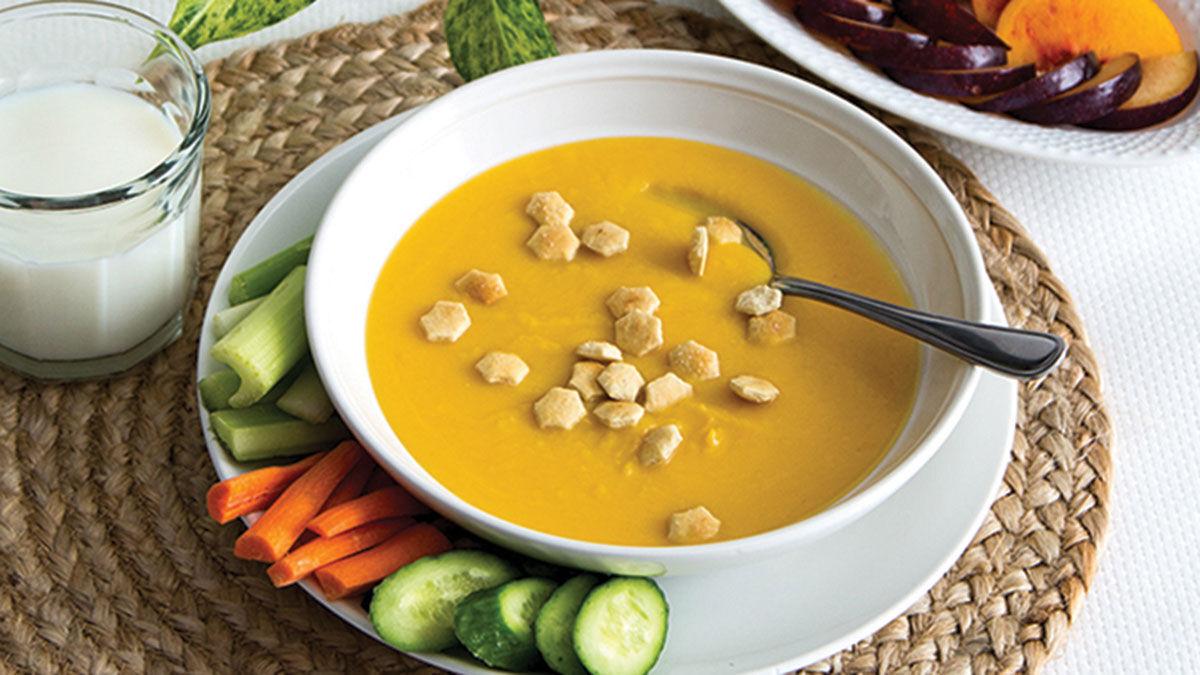 1 butternut squash (about 4 lbs.)
1 T. oil (canola, olive, or vegetable)
1 onion, diced (about 1 C.)
2 apples (peeled, cored, and sliced) (about 2 C.)
4 C. reduced sodium chicken broth
4 oz. Neufchatel cream cheese, cubed
Wash squash and pat dry with a paper towel. Prick skin 6-8 times with a knife or fork. Place squash on a microwave safe plate and microwave for 5 minutes.
When the skin of the squash is cool enough to touch, cut off the top and bottom of the squash. Cut off peel and cut in half lengthwise. Scoop out seeds. Cut squash into cubes.
Heat oil in a large saucepan over medium high heat. Add onion and cook for 5 minutes. Add squash, apples and chicken broth. Heat to boiling and then reduce heat to medium low. Cover and cook for 25 minutes until squash and apples are tender.
Blend soup until smooth using an immersion blender, a blender or food processor. Return soup to saucepan and add Neufchatel cheese. Cook and stir with a whisk until cheese is smooth. Serves 6.