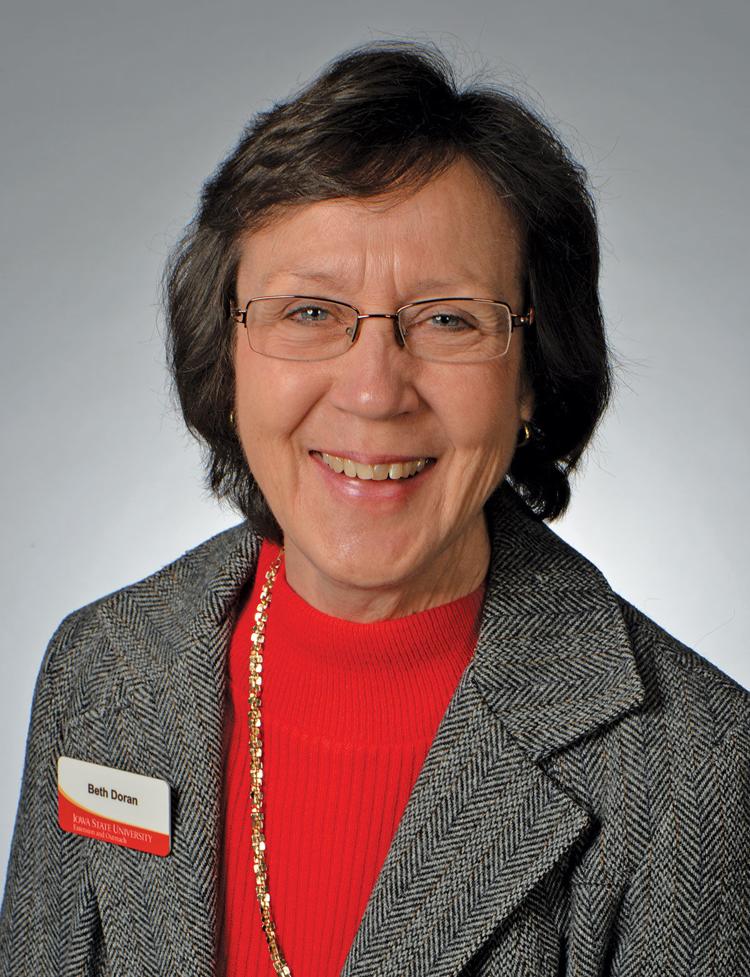 If you are looking for something new on the menu, one possibility might be okra.
Beth Doran, an Iowa State University Extension beef specialist in northwest Iowa, also happens to be a master gardener. What's more, Doran has a southern connection.
"I went to grad school at Oklahoma State University," Doran says. "And I have southern relatives. My mother-in-law made the best fried okra I've ever had."
As a northern girl with southern relatives, she mixes the food of the two regions.
Of course, Doran says, okra is actually native to Africa and belongs to the Mallow family, which includes cotton, hollyhocks and hibiscus.
It tends to grow best in well-drained fertile soils and it needs full sun. It can tolerate dry conditions, but it really likes hot weather, making it a natural for southern parts of the United States.
Because okra prefers the heat, she suggests planting it in late May or when the air temperature has reached at least 60 degrees. Prior to planting, the pods should be soaked overnight to speed germination.
The plants are large, so they should be grown in rows 3 feet apart and thinned to 18-24 inches apart within the rows.
The okra should be harvested when pods are 2 to 4 inches long. Use a long knife or shears to cut it. The pods grow rapidly, so harvest at least every other day. Do not let it mature or the pods and stems will be tough.
One other tip: Because okra plants have stiff hairs that may irritate you, wear gloves and long sleeves while harvesting.
When preparing okra, there are a couple of things to remember. In the south it is often a part of gumbos or stews. It can also be boiled and served with butter, salt and pepper.
But Doran isn't a big fan of the boiled okra because it can have a slimy texture. Her favorite methods of preparation are pickling or frying.
To fry it, she suggests washing the pods and cutting them into half-inch pieces. She prefers a breading of corn meal, salt and pepper. Make sure the oil is hot before adding the breaded pieces of okra.
Her mother-in-law used bacon grease, but other types of oil will work. Fry until golden brown, then place the okra on a plate lined with a paper towel to allow the oil to drain.
You can also freeze okra for preparation later. But don't just cut it and throw it in a bag or it will come out as one big chunk. Instead, place a single layer of the cut and breaded okra on a cookie sheet and put it in the freezer, Doran says.
Once frozen, it can then be bagged. Keep frozen until you are ready to cook it in hot oil — do not thaw prior to cooking.
---
Know a good cook? Call us at 800-475-6655 or email news@iowafarmertoday.com.