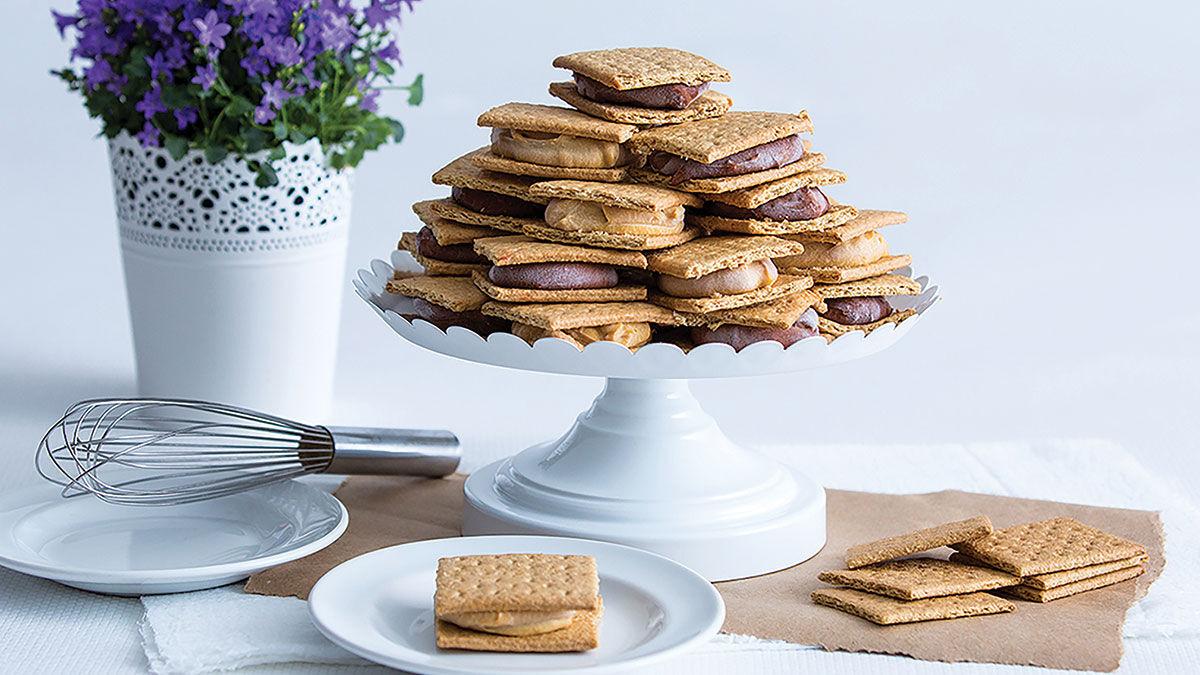 2 C. nonfat milk
1 package (1-1.5 ounces) fat free, sugar free pudding mix
1 C. creamy peanut butter
50 graham cracker squares (25 full sheets broken in half)
Stir milk, pudding mix and peanut butter together with a whisk or fork. Stir until mixture is smooth and thick.
Use a tablespoon to spoon pudding mixture onto 25 of the graham cracker squares. Top with the rest of the graham cracker squares to make sandwiches.
Place sandwiches on a baking sheet and put in the freezer. Freeze until firm (about 3 hours). Put sandwiches in a freezer bag or airtight container and store in the freezer.
Thaw sandwiches for three to five minutes at room temperature before serving.