Jenny Quiner has been running her urban farm since 2015, but her interest in farming started a few years before that.
Before opening Dogpatch Urban Gardens in Des Moines, Quiner was a high school science teacher. One of her favorite sections during those school year was a unit on local food. During those years, she had three kids and felt as if she was being pulled in multiple different directions, and so she made those paths converge with her urban garden.
"I loved the local food unit," Quiner said. "It really excited me and I found passion in that. When the property we farm on went up for sale, we explored this idea and it snowballed from there."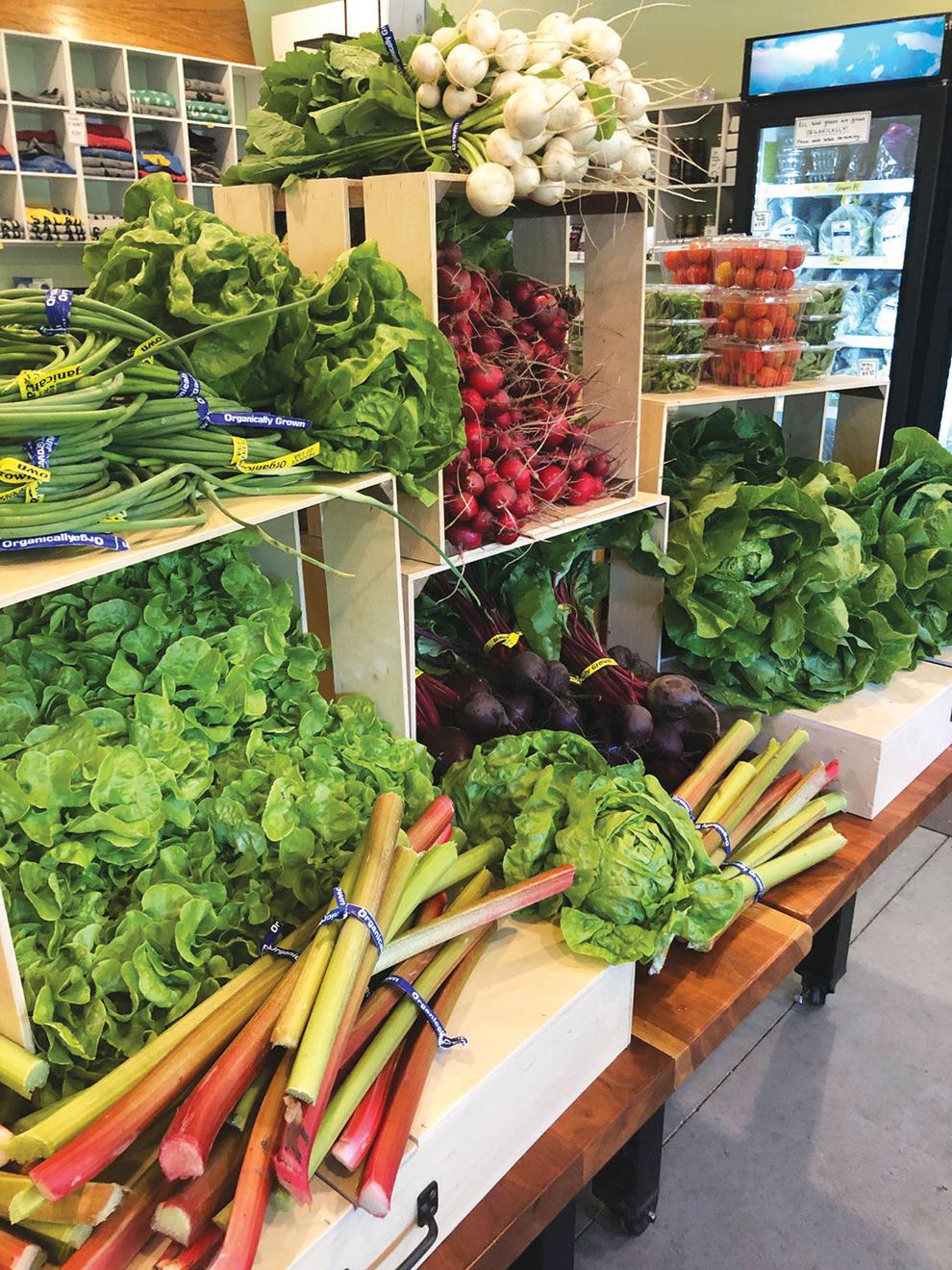 With the garden, Jenny hopes to promote health, community and conservation in the area.
Quiner grows various vegetables at the farm, from salad greens to tomatoes and peppers. She uses organic methods for growing her crop and said that helps ensure a high-quality end-product. While the farm is not certified organic, she makes sure to keep it as natural as possible.
She emphasized the mantra of "grow better, not bigger."
"(Organic) was simply a no-brainer," she said. we want people to have access to healthy, clean food. At our scale, we are able to manage pests and weeds in an organic way and it works for our system."
Quiner's said having her three children – Oliver, Walter and Lewis — around has been a great experience and hopes they are able to learn something from it and carry it on in their own lives.
"They are still young, so they aren't an integral part of the operation yet, but they come and run around while we are working," Quiner said. "They are just engulfed in food and the food system. I hope they want to be a part of the farm as they age."
Quiner has also found ways for the community to get involved in her operation. She offers farmstand-to-fork dinners at their location, giving tours and featuring local chefs to provide some education and a fun night out.
"The agritourism niche is something people really enjoy," she said. "Sometimes that can be tough because you might have to drive an hour to the countryside. For us, we can do that in an urban environment."
They also offer an "urban farm stay" in a renovated 1920s farm house, allowing people to experience living on an urban farm and get more in touch with some of the locally grown food.
So far this season, Quiner said they are lucky to be smaller during the dry weather conditions that have hit the area. Only farming around three-fourths of an acre, having a good irrigation setup has been helpful.
"We did have some issues with germination of carrot seeds," she said. "Our garlic is also smaller than ideal, but nothing catastrophic by any means.