Ever since its inception, many people attending the Iowa State Fair have craved the same thing — new foods to try.
For the past 10 years, the fair has been running its own competition for the best new food at the fair, and the final judges are those in attendance.
"This food contest has grown for us," said Mindy Williamson, marketing director for the fair. "We do research about every four years and our research says 70% of fair-goers come to either try their fair favorite food or to try a new food. We know it's important for people."
Williamson said vendors who have new foods often see a lot of traffic at the state fair, regardless of how they fare in the competition.
To determine three finalists ahead of the fair, a panel of "celebrity" judges makes their decisions on a group of parameters — taste, originality, creativity and price.
Visitors to the fair can try the finalists for themselves and vote on their favorite through the official Iowa State Fair app once the event begins on Aug. 8. The winner will be announced on Wednesday, Aug. 14, allowing people to try the top dish before the fair ends.
One finalist is from a perennial favorite booth, The Rib Shack. Their new food entry this year is The Chief, a Navajo barbecue fried bread with slow-smoked beef brisket topped with cilantro lime slaw and a salsa cream drizzle, with the option of slow-smoked pork available as well.
A finalist last year, The Rib Shack understands what kinds of new foods judges and people are looking for, owner Joni Bell said.
"You have to be creative within your own means," said Bell, owner of The Rib Shack and Great Caterers of Iowa. "They don't want you coming out with a dessert item if you are known as something else. They want you to work with what you have in your stand."
She said being known for items such as The Rib Shack's Bacon Brisket Mac & Cheese helps draw crowds, and having a new food gives more variety to the fairgoers.
Being named a finalist changes the way Bell has to approach the fair.
"It's going to drive a lot of people to your stand," she said. "They want to try that food, they want to see for themselves what they've created. People go to the fair to eat. Everything we make is homemade, so we put a lot of work into what we do."
There are two other finalists for the Best New Food competition: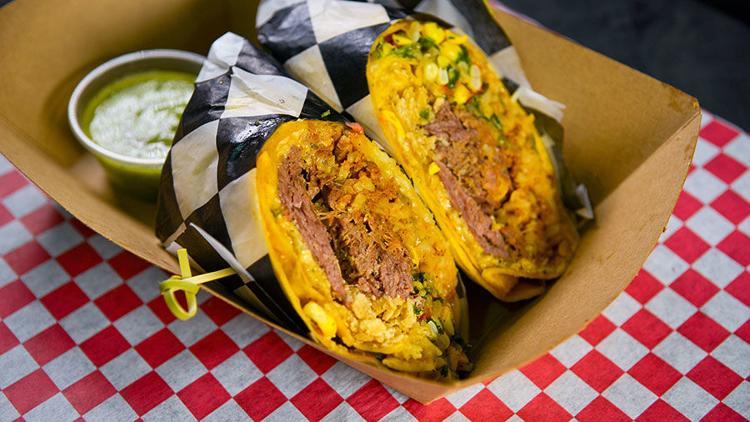 Georgie's Roast with the Most Wrap, a cheddar tortilla wrap with tender beef pot roast, a white rice mixture containing Chorizo sausage crumbles, roasted green chilies, cheddar jack cheese, candy corn salsa, crispy corn tortilla crumbles, with a sour cream drizzle and salsa verde sauce on the side. It can be found at G Mig's Wrap Stand.
Chicken Street Tacos, which include grilled chicken, sliced thin and covered with fresh corn salsa and a sweet and salty lime mist, in a flour tortilla. It has a sweet pepper sour cream sauce over the top, and can be found at the Chicken City stand.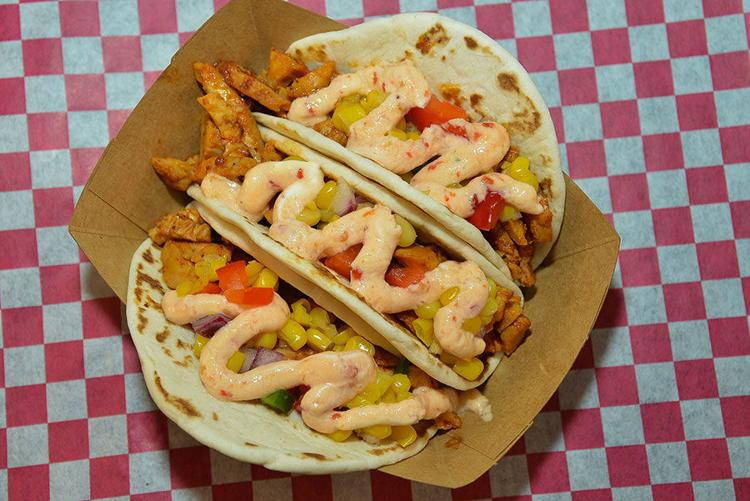 Bell also had one tip for hungry fairgoers — don't be afraid to wait in line.
"We have six lines going in front of our vending location, but they go very quick," she said. "At the end of the fair, people will say 'We wanted to eat there so bad, but the lines were so long.' Give yourself five minutes, and you'll be through that line."