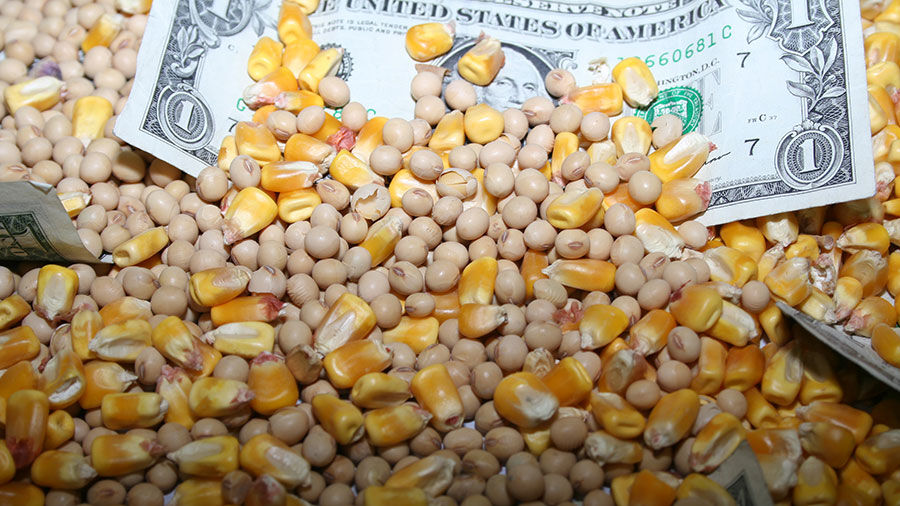 There is no question that the grain markets have been in full bull mode for the past few months, but bulls need to be fed, and right now it feels like the market is waiting for some feed, according to Karl Setzer, market analyst for Agrivisor.
"That's kind of where we're at," Setzer says.
It is possible that the market may be looking at some sort of correction this month, Setzer says. That shouldn't be a surprise and it shouldn't be disconcerting. Even bull markets take a breath or a step back every now and then.
Soybean prices jumped by about $1.30 in November and corn prices were up 26 cents for the month at the start of the week. Those are good numbers and they are primarily fed by supply in the form of poor crops in the United States and other grain-producing areas of the world.
Right now the funds and a lot of big players in the markets are trying to decide how much higher grain will go. They are also looking at weather conditions in South America, and they are making end-of-year tax decisions. Throw in a presidential transition and the continuing COVID-19 crisis and there are a few factors weighing on the market.
But Setzer says the commodity markets appear to be following the Dow and the dollar and other macro market factors.
For farmers, there are several items to consider. One is that about 75% of the 2020 soybean crop is already sold so many farmers can afford to wait and play with the remaining 2020 crop they have on hand. They can look for the upside. On the other hand, they may want to consider marketing some 2021 crop at these price levels.
The same ideas generally hold true for the corn market, although only about 60% of the 2020 corn crop has been sold.
And for those still not sure what to do, Setzer says that sometimes doing nothing is a good alternative. But it is only a good choice if you have looked at your cash-flow needs and your risk.