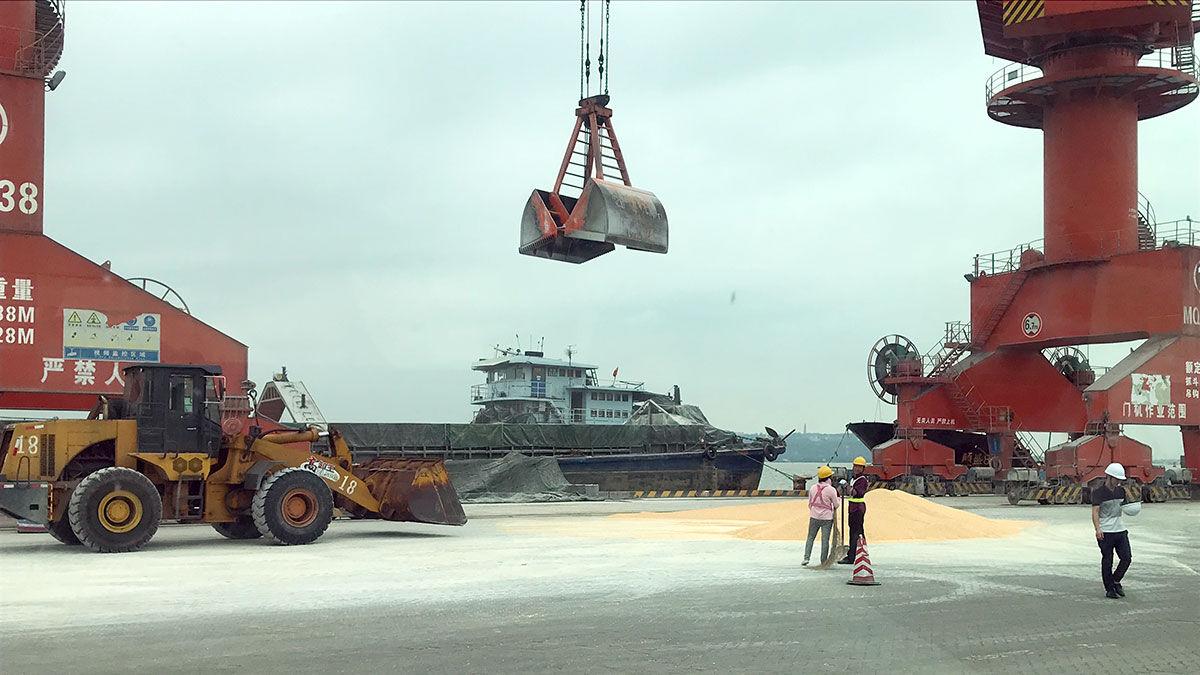 Weather forecasts from 5,000 miles away wouldn't seem to be a major factor for U.S. crop prices, but that reality is likely here to stay.
Global business has always been an important factor for U.S. crops, particularly in a heavily exported market like soybeans, but continued production growth in South America has made market prices much more reliant on what happens in those other countries.
"When it comes to soybeans, it may be the case we need to actually pay more attention to what's happening in Brazil and Argentina than here in the U.S.," Iowa State University Extension crop economist Chad Hart said. "It's about our relative size of crop versus the global crop. Brazil has taken over that top spot in terms of global production."
Domestic corn prices, on the other hand, aren't as impacted by global factors, according to Hart. He said the U.S. market is still the major driver for corn demand.
But for soybean prices, any news coming out of those top growing regions now has a bigger impact. It makes the market's reliance on production projections from the USDA and other sources more important, and Hart said those reports are done about as well as can be at the moment.
"I think we do a good job, but they are always looking for ways to improve their estimates," Hart said.
He called the work to get estimates from other countries a "patchwork of approaches," combining satellite data and weather patterns, but the
USDA isn't able to get a hard survey like they do for the U.S. That leaves reliance on other countries to produce accurate official stats.
"Some countries do surveys sort of like we do for estimates and we borrow that data," Hart said. "Then they have people in their attaché program which is having some boots on the ground, and they give an idea of what's going on there as well.
"But we are always going to have more confidence in what we produce domestically than we do globally, just because of our ability to do more direct measurement."
With Brazil taking over the top-producing soybean spot, that means the top global purchaser, China, has even more potential for eschewing the U.S. for their needs. That need had been limited in recent years with outbreaks of African swine fever limiting the hog herds in China, therefore reducing the amount of feed needed.
As the country has bounced back, so has soybean demand, and that is a part of the 2021 resurgence in soybean prices.
"We've already seen some of that rebound," Hart said. "China has been that leading demand sector across the board due to their recovery from ASF and COVID. We've seen tremendous movement in demand out of China, and it's been strong enough that it is helping float all boats."
Hart noted that nearly half of the soybean crop goes to international markets, highlighting the importance of the export market in U.S. pricing, something that will continue to be the case moving forward.
Hart said the example of soybeans may spill over to corn if production wanes domestically or international markets see added demand.