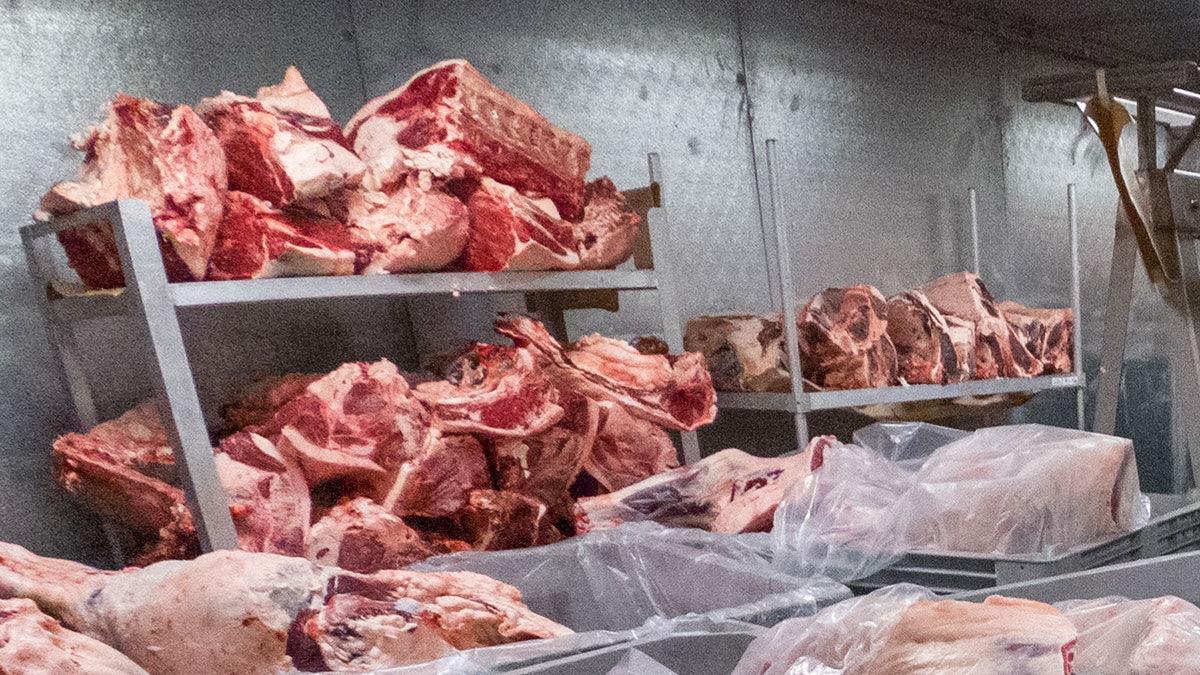 Packer margins are strong and getting stronger, but those numbers will likely tighten up some in 2022.
Lee Schulz, Extension livestock marketing economist at Iowa State University, says margins are big for packers at the moment, but adds focusing only on the gross margin can be misleading.
He says a gross margin is the difference between revenue received and some expenses paid by a participant in the marketing system.
"For example, a packer's gross margin, on a per-head-slaughtered basis, represents the value of the carcass plus the value of the byproducts less the value of the animal," Schulz says. "Data is not readily available on fixed or operating costs such as wages, salaries, administrative expenses, transportation, utilities, insurance, etc., to calculate a net margin.
"Even if such data were available, it would be plant and/or firm specific. As such, the net margin would vary within the industry."
Just like with other ag sectors, the cost of production has increased for packers.
"Other costs have increased for protein production, including things like labor and building maintenance," he says. "Costs have gone up for everyone, including packers."
More integrated production is also boosting packer margins.
"When you own the hogs you're processing, your margin is going to be stronger," he says.
He says byproduct values are increasing, and those values help boost packer margins.
"We are seeing some of the highest prices since 2014, and that adds to the margin," Schulz says. "It does take more time to process those byproducts, so that increases the cost to the packer."
The higher margins come as Congress takes a look at the packing industry.
Earlier this summer, Sen. Chuck Grassley, R-Iowa, joined Sens. Jon Tester, D-Montana, and Mike Rounds, R-S.D., in sponsoring legislation to address what they called anti-competitive practices in the meat processing industry.
Schulz says the supply of hogs also contributes to those margins for packers. Schulz says while the hog industry is not in growth mode, there are no signs that overall numbers are falling.
"I'm not seeing anything that says we are going to grow or decline in numbers, It looks like we have stabilized the supply," he says. "The demand is there to support current inventory levels, according to what we have been seeing with the (USDA) Hogs and Pigs report."
He does expect fourth quarter hog prices to be higher than a year ago, but nowhere close to the numbers posted over the second and third quarters of 2021.
He sees margins tightening for both pork and beef processors in 2022.
"It takes time for prices to adjust, and they tend to adjust more rapidly when they are increasing than when they are decreasing," Schulz says. "Slaughter capacity utilization and relative prices such as live steer price as a percentage of boxed beef value are very strongly negatively correlated.
"With lower utilization levels to come because of less disruptions and added capacity, steer price as percentage of boxed beef will increase. This means a decrease in the spread between the two prices."
He says because of restrictions caused by COVID-19, some plants may have chosen to not perform regular maintenance in 2020, and that could be contributing to some of the temporary shutdowns that have occurred with beef processors.
The packer margin is pretty strong on the beef side as well, says Derrell Peel, Extension ag economist with Oklahoma State University.
"We're at capacity. We can't kill any more than we are now," he says.
Labor availability is also an issue for beef packers, Peel says, although slaughter schedules have been maintained for the most part.
He says wholesale demand for beef remains high, resulting in a better price for the packer.
The beef industry has been downsizing, Peel says, ensuring packers can continue to operate close to peak capacity.