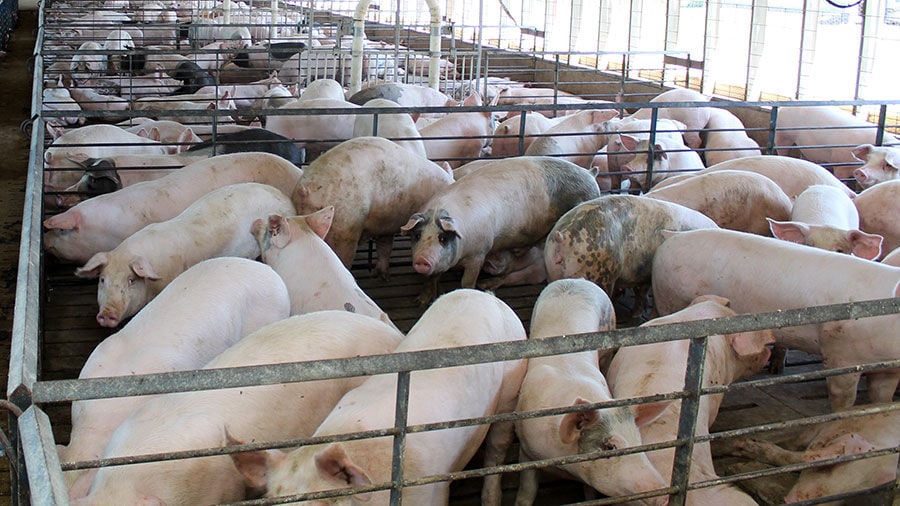 Large supplies of pork will be coming down the pipeline in the coming months. The USDA released its quarterly Hogs and Pigs report last week, which included an overall inventory that was up 4% from a year ago, although down slightly from December 2019.
The breeding herd was up slightly from a year ago, with the market hog inventory up 4% from March 2019.
The key to moving all this pork is demand, says Jim Mintert, an ag economist with Purdue University.
"This supply of pork was anticipated," he says. "The cash prices of the major (pork) products have held up fairly well with one exception — a significant weakness in the pork belly market — which can be traced to decreased restaurant demand."
Mintert says because of the COVID-19 global pandemic, unemployment rates are increasing as food service and other works are let go due to business closures. That cuts into income that may be spent on pork and other meat products.
He says the market is anticipating more robust pork exports to China, where the nation is just beginning to come out of its COVID-19 crisis.
"They have a protein shortage due to African swine fever," Mintert says. "That's the big question with exports — how much are we going to export to China?"
He adds hog futures prices have been falling dramatically, with prices down more than 15% over the last several weeks. Mintert believes hog prices will see additional weakness as the world works its way through the pandemic.
Packer margins continue to run high, says John Nalivka, president of Sterling Marketing in Vale, Oregon.
He says most will record a profit of about $25 per head for March, continuing a string of profitable months, and expects a bigger average number once 2020 concludes.
Nalivka says there will be decent pricing opportunities available for producers this year. Those are most likely to occur in late spring and into the summer months.
"There are a lot of hogs out there," he says. "We're going to need support from the export market."
The USDA pegged the December 2019 through February 2020 pig crop at 34.7 million head, up 5% from a year ago. Farrowing intentions for March through May are 3.12 million sows, down slightly from a year ago. June-August farrowing intentions are down 4% from a year ago, which analysts point to as a signal the most recent expansion phase is likely over.