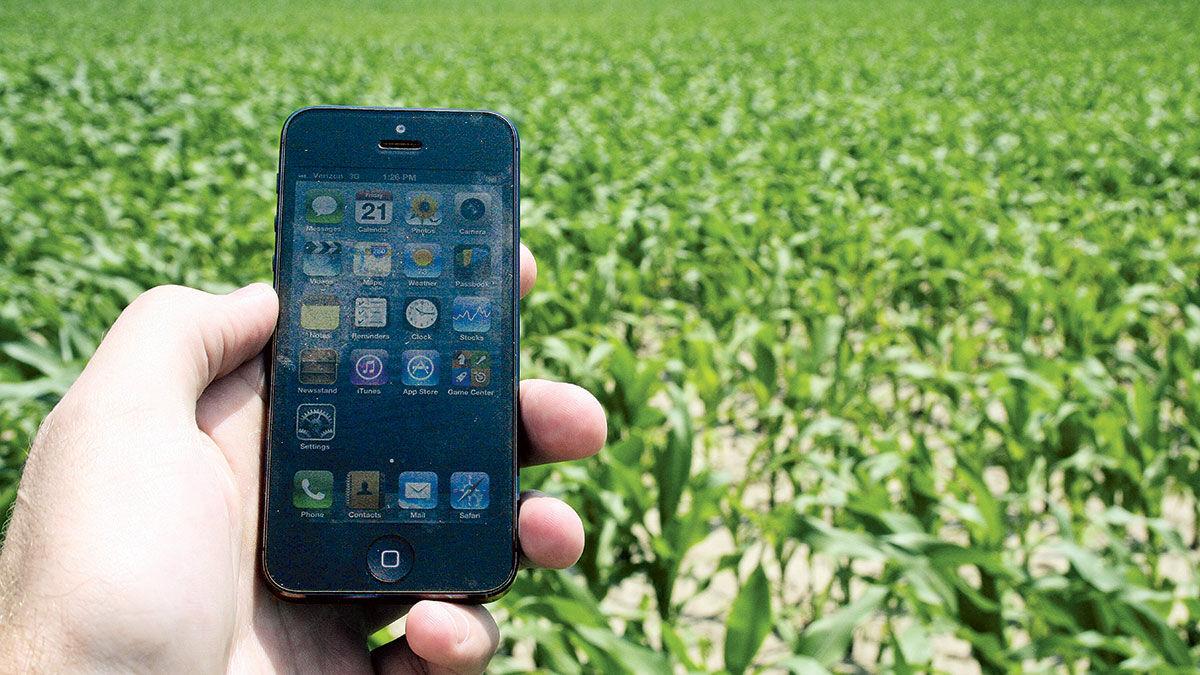 Advances in technology have changed the way humans communicate. Thirty years ago, it might have seemed crazy to carry around a computer in your pocket every day or to video chat with family at the click of a button.
In the agricultural world, the way producers and commodity brokers communicate has changed dramatically as well. With prices and analysis readily available to the producer, the conversation moves much faster.
"It used to be 'what's the price?'" said Don Roose, president of U.S. Commodities in West Des Moines, Iowa. "Now it's more of the producer having the price and information and us taking it and picking the right information to get a positive result."
Roose said the biggest shift is how producers get information. Nearly 40 years ago, farmers would listen to the radio and to get price updates. Now, the internet is rife with analysis, which can lead to what Roose calls "information paralysis."
While too much information can cause stress in making a decision, it might be more important than ever to have instant access to prices. Karl Setzer, a commodity risk analyst with AgriVisor, said growing volatility has been the major trend in the markets.
Setzer said bigger daily swings in prices, higher highs and lower lows, are more commonplace in the market, and it isn't likely to change.
"What that does is makes the windows to make large sales, and sales you might want, narrower and narrower," Setzer said. "When you see a market you like, don't sit by and hope it gets better. Make a grain sale, or if you need a commodity, buy it."
Volatility is also increasing as the world's view of the U.S. crop changes as well. Setzer said the U.S. used to set the tone for markets. However, with South America becoming a bigger player in the corn and soybean market, they are starting to take that spot.
"South America has rapidly replaced the United States," Setzer said. "We see China sourcing more of their product from South America. They are producing more soybeans and corn now and creating trade pacts with foreign countries — mainly China. We are used to filling gaps now. They'll come back to the United States, but they mostly go to South America for their needs."
Roose said added volatility has come as the Chicago Mercantile Exchange (CME) changed their restrictions on hedging and how much a person can trade. Back in the 1980s, the maximum amount of trade was 600 contracts, before being upped to 1,200 and later 1,800. Now, limits in each commodity range into the tens of thousands.
While the volatility in markets can make for wild swings, Setzer said effects of decreasing volatility may mean lower overall prices. By increasing global production, there is less concern about buying at higher prices but also little interest in trading from other countries.
"If you took the volatility out and you just had a flat market, it would be depressed from where it is now," Setzer said.
With markets fluctuating by the minute, Setzer said farmers should not be afraid to ask for help with their risk management.
"Planting or raising a crop, it usually doesn't bother them to ask anybody (questions)," Setzer said. "When it comes to selling a crop, farmers tend to have more of a difficult time with that."
Roose said flexibility is the most important aspect for anyone trading in this market, as the game may change as quickly as the wind.
"For the producer and for people on my side of the desk, is that while things change, you have to be flexible and prepared to change with the times," Roose said.