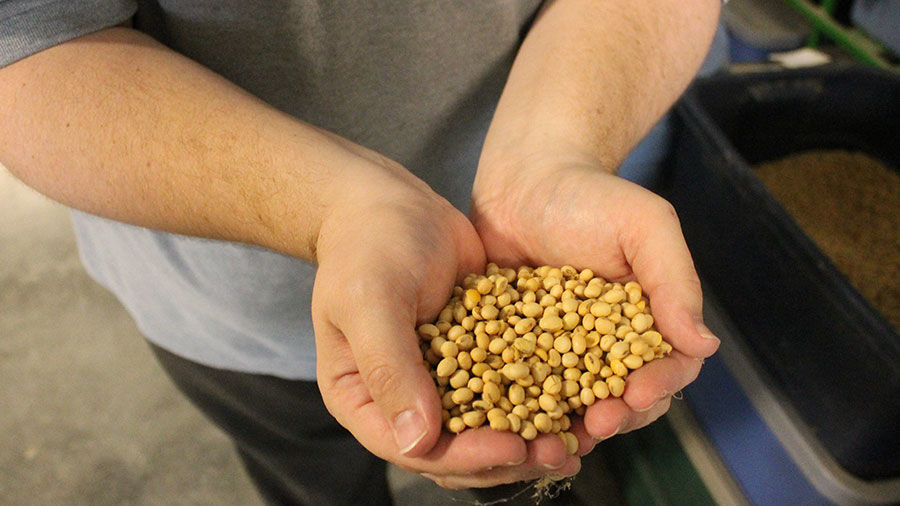 When farmers start to plan for 2019, the seeds they will be planting will need various traits to combat disease and weather challenges, but ultimately, it boils down to yields.
After a year that saw very different weather across the Midwest, from heavy rain in northern Iowa to drought in northwest Missouri and just about everything in between, farmers are still figuring out what's best for their fields.
When searching for those high yields, University of Missouri Extension agronomy field specialist Andy Luke said it all comes down to risk.
"With corn and soybeans, we've had very good years the past several years, so a lot of people have been going for the racehorse varieties, the high yield potential," Luke said. "Unfortunately, this gets you into not as good disease resistance or not as good ability in a drought or in poor scenarios."
Luke saw his coverage area of northwest Missouri plagued by drought this year, cutting yields for many farmers.
"Maybe next year we are probably going to see more defensive hybrids that might not have as high of a ceiling, but have more of a higher floor," Luke said. "… I don't think we'll necessarily see more of the drought corn, but we will see maybe more of the defensive hybrids."
Some of those hybrids on the market won't be the right fit for every farmer, however.
"Every farmer is different," said Jeremy Miner, technical agronomist for Kruger Seeds. "A lot of guys know that some of the acres are high productivity, so they are geared toward getting all the bushels they can get. There are guys that are willing to give up some of those bushels if they can get some agronomics to really help things be there for them when they need to harvest."
Covering eastern Iowa for Iowa-based Kruger Seeds, Miner has been keeping an eye on some of the trends farmers are worried about. Stalk quality in corn and soybeans, along with certain diseases, are some of the things Miner is seeing farmers protect themselves against with the right traits.
He said soybean growers are no longer worried about the height of the plant.
"We used to think that taller beans were what we had to have to get top-end yield, and we are finding out through genetics that it is not always the case," Miner said. "Guys are looking at beans that are a little shorter, but pod out a little fuller. That's a trait that is being looked at more heavily in the breeding programs to get away from so we can maintain standability and still give top end yield."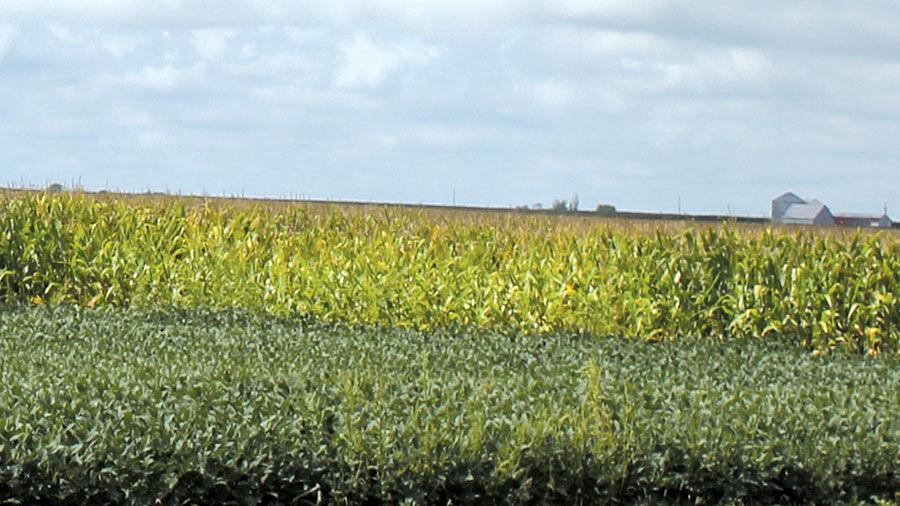 He also noted that farmers are keeping an eye on plant population per acre.
"Guys were thinking years ago that you had to plant 180,000 or 200,000 plants per acre for soybeans to get top-end yield, and we are seeing that you don't have to do that now either," Miner said. "We are breeding for genetics that will take 140-150,000 population plants and still give them maximum yield."
Miner said the main concern is making sure their farmers get the most out of their crops — high yields with "peace of mind."
"If we can give them a little more peace of mind, whether its disease resistance, standability or stalk quality, that kind of stuff, we are going to try and find that balance there and fill our portfolio with products that really balance it out for those guys," he said.