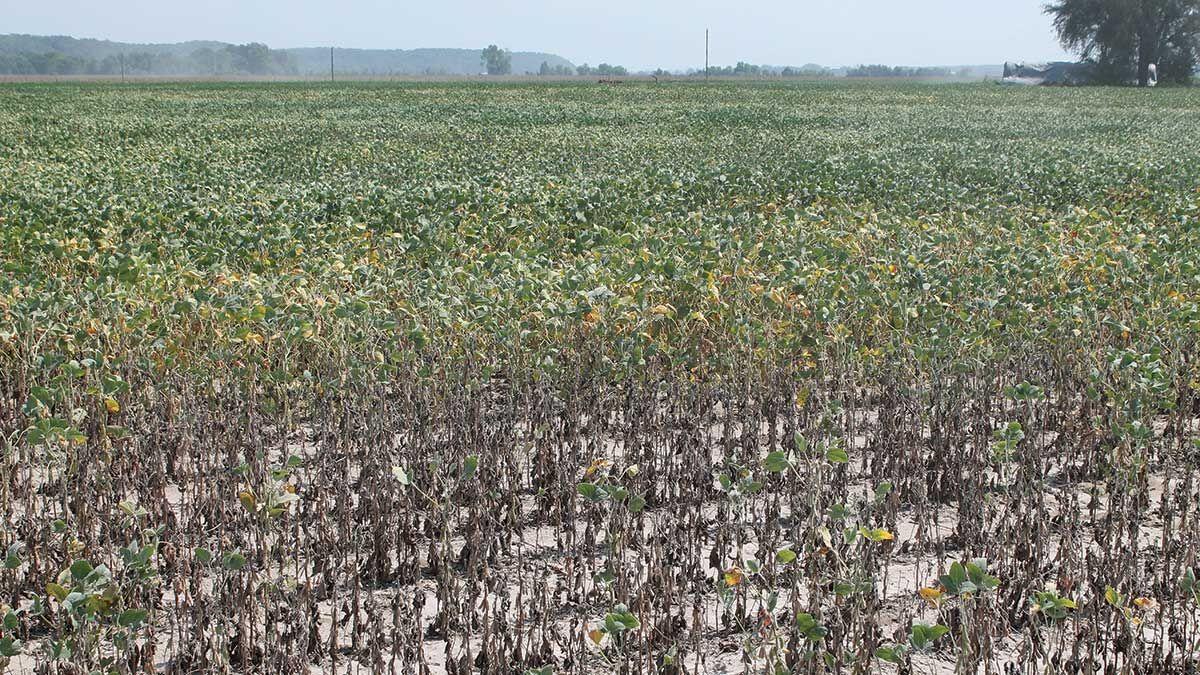 As 2022's growing season promises to be unique, Scott Madden said he expects to be called on more as farmers make decisions that could drastically impact their profits.
Madden, a certified crop advisor and owner of Madden Ag Services in Long Grove, Iowa, said higher prices and possibly limited supply of inputs will make each choice have more weight in 2022. Getting the right amount of fertilizer, from both a financial and agronomic perspective, will be a fine line for some farmers this season.
"With current pricing and current supply, it's … a focal point," Madden said. "We've had a lot more people interested in looking at nitrogen side-dress and managing rates to get the best potential. People want to understand what the right rate is for a yield goal, and managing that at a higher price level, because sometimes it's almost three times what it was for the '21 crop."
Crop advisors have always played a major role on many farmers' teams, but many have seen their roles change in recent years. Andrea Rice, CCA program administrator for the Missouri Agribusiness Association, said it's not just about looking at the crop, but including the whole picture.
"We've seen people using crop advisors more with grid sampling and soil sampling," Rice said. "We are creating nutrient management plans. That goes to retailers helping with more precision applications and making sure nutrients go to where they need."
Rice said the need for crop advisors is especially noted in severe weather events, as it was especially helpful on her farm in 2019 when floodwaters covered the fields. Having someone out to scout with an unbiased eye helped them move a little more quickly as they had tough decisions to make for that season's crop.
"Having someone to help walk you through what might happen, as far as change in needs for nutrients and how that could impact the soil, can help minimize those issues as much as possible," she said. "These weather events are something we have to deal with, but having an advisor help with timing of applications and keeping nutrients in the field is not only good for the environment but also good for pocketbooks."
Becoming a certified crop advisor is a process that requires a fair amount of expertise — at least two years of experience and a bachelor's degree in an agronomy-related field, three years of experience and an associate degree or four years of experience in an agronomy field. To be certified, they also need to complete multiple comprehensive exams and take 40 hours of continued education every two years.
"That makes sure people who have certification have rigor and integrity and makes sure they are on top of their game," Rice said. "You have to be well rounded. Like with weather events, we don't know what Mother Nature is going to throw at us, and there are new developments every year."
Looking at the upcoming season, Madden said they are watching for tar spot around his east central Iowa location, as many fields had it show up in 2021. It showed up post-black layer in corn, so it didn't have much impact on yield, he said, but it could show up again.
Rootworm pressures have ramped up as well, he said, as well as soybean cyst nematodes and white mold in the soybean crop.
"A lot of growers are having to put in a second or third line of defense against that," he said. "Those are immediately on the radar."