NASHUA, Iowa — Farmers need "a Goldilocks situation" for the rest of the growing season, said Dennis Todey, director of the USDA Midwest Climate Hub in Ames. Not too hot, too cold, too dry or too wet.
Todey talked about growing season weather and tools farmers can use to follow crop conditions at the June 26 field day at Iowa State University's Northeast Research and Demonstration Farm at Nashua.
"It's an odd situation we're sitting in," Todey said. "More recently we've been relatively dry, which has generally been a good thing, but may not be for the longer term."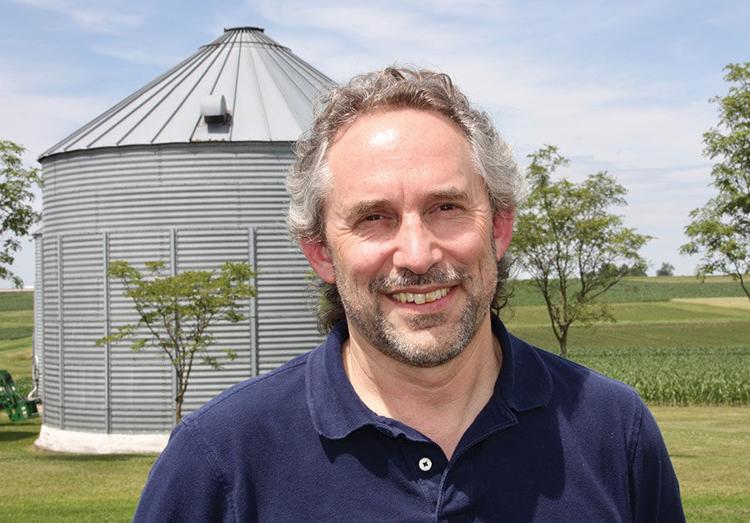 Todey is concerned about root conditions because farmers had to plant into wet soils.
And with wetter and cooler conditions in May and June, he predicted it won't be long before someone will be calling for an early frost.
"At this point, we have nothing we can say about frost except that the trend of overall warming is pushing our first fall frost later," he said. "How much later? Not enough. As late as we got things planted, we're faced with trying to put on more degree days than average, but if we put on more degree days than average, we're going to be pushing crops under stressful situations."
Most of the corn will make it to black layer, but it is going to be high-moisture.
"Make sure you've got your propane set up," Todey said.
Another problem is the chance of a wet fall.
"Not only will we have wet stuff to dry down, we may have wet conditions to deal with as we go along," he said.
This was Iowa's fourth wettest May on record. For Missouri, Nebraska and Kansas, it was the wettest. Looking back, Iowa has experienced its wettest 12 months on record, and that includes a dry period last July.
But it was a relatively dry June this year in northeast and north central Iowa.
"I'd say you are in the garden spot of the Corn Belt," Todey told northeast Iowa farmers.
After a cool spring, 30-day temperatures have been close to average.
"But we need some above-average temperatures," he said.
Todey urged farmers to check out the U2U Corn Growing Degree Day decision support tool the Midwest Climate Hub helped develop at https://mrcc.illinois.edu/U2U/gdd/ . Farmers can put in their location, planting date and maturity and see how many growing degree days have accumulated and a projection on tasseling and black layer.
Using Floyd County information for corn planted May 25, he showed the crop will not reach black layer until near the end of average first freezes. A typical killing frost date for Nashua is Oct. 5-10.
"I think we will make it as long as we don't get too much of an early freeze," he said.
A weak El Niño is in place this summer, which is generally good for growing conditions.
"If we had not been so wet going into this year, we would have been looking at a pretty good growing season," Todey said.
Nashua farm superintendent Ken Pecinovsky said the research farm recorded 6.3 inches of rain in May, which slowed things down. As of June 26 only 1.34 inches of rain was recorded in June, 4.4 inches below the 30-year average.
"We're doing fine now because we have subsoil moisture," Pecinovsky said.
They started planting corn and soybeans on April 21, finished planting corn May 16 and beans May 31, a little late.
May was 2.3 degrees below normal for average air temperature. Last year, it was 7.4 degrees above normal. The farm had 583 heat units for June 2019 compared with 669 a year ago. The 30-year average is 565 heat units.
"We're probably less than two weeks behind normal," Pecinovsky said. "We're not sitting too bad."
Considering they planted in less than ideal conditions, stands look beautiful for the most part.
"Provided heat units are above normal for the rest of the summer and we get normal rainfall, we should be good," Pecinovsky said. "If not, we'll dry a lot of corn."