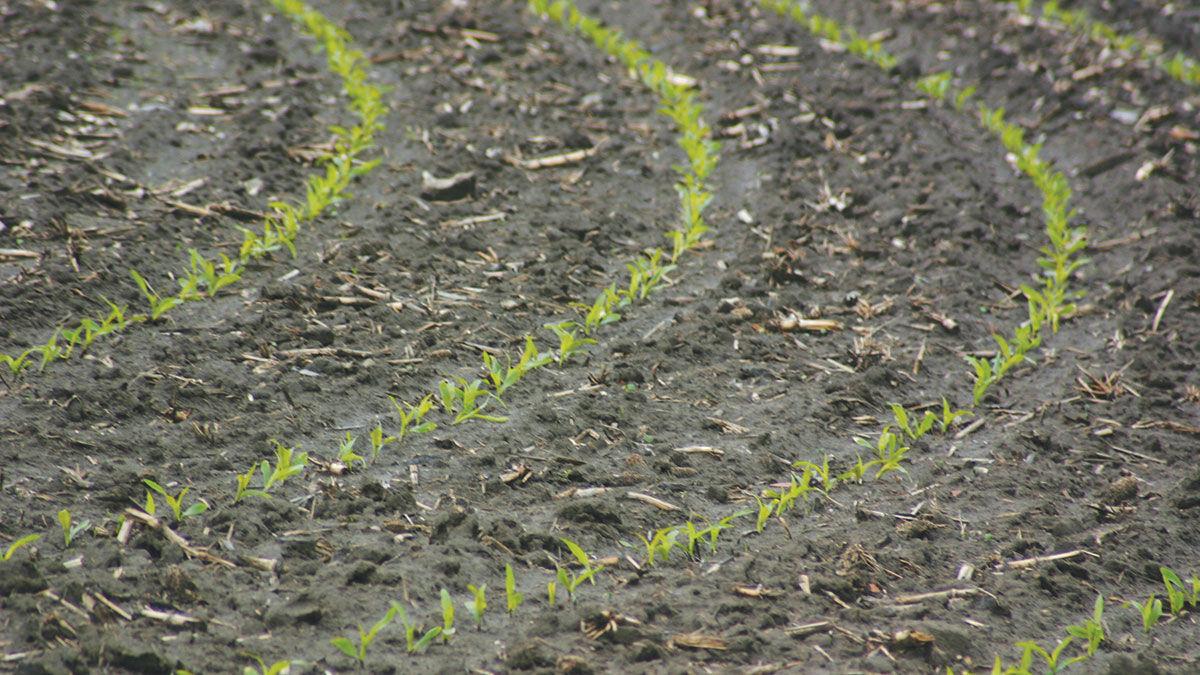 As the calendar flips to March, final decisions on crops for the 2020 growing season are being made across the Midwest.
Early U.S. estimates for how many acres of corn and soybeans will be planted this year show analysts assuming corn will be heavily favored in hopes of better prices.
Bremer County, Iowa, farmer Mark Mueller, who farms corn for grain and silage, soybeans and alfalfa, said he made more money on corn on a per acre basis in 2019, but without his soybean crop, he wouldn't have been able to be as profitable.
"I would like to plant all corn, but I need soybeans in the mix to make corn as profitable as it is," he said. "You have lower fertilizer costs and better yields. I have roughly two-thirds corn and one-third soybeans, and my corn on corn doesn't ever yield anywhere near as much as my corn on soybeans."
By using rotations, Mueller is able to save money on fertilizer, and he doesn't require extra labor. He said May 15 is typically the deadline for corn to be planted in his area of northeast Iowa, and if he isn't diversified with some soybeans (which he said will plant into June if necessary), he would need to hire extra help.
While a rotation is a typically good practice, Mueller said he may need to be flexible.
Fellow Iowa farmer Mark Recker, from Fayette County, also keeps his options open. He said he tends to stick to his typical rotations from year to year, but having flexibility in a few fields every year can be important.
"I have a couple fields that I'll do continuous crops, but those will be the fields where if the bean price looks more optimistic, I may rotate one of those out and put it to beans," he said.
Recker said there is typically an opportunity for a profitable level in both corn and beans throughout a marketing year.
"I don't like to run to one side of the boat or the other when it comes to planting all corn or more beans," Recker said.
"Unless something extraordinary is happening in the market, I generally find if I just plant my rotation, I'll get opportunities to price both crops."
At the USDA Outlook Forum Feb. 20, corn was estimated for 94 million acres planted this year, which would be a 4.3 million acre increase from 2019.
Soybeans were estimated to see an 8.9 million acre increase to 85 million acres. Much of the increase over last year was due to weather-related issues that plagued the 2019 planting season, but both marks were higher than many analysts expected.
While corn may be more profitable right now, a possible influx of supply could drag prices down, John Payne of Daniels Trading said.
"The forum doesn't have to be correct," Payne said. "On one hand, you'd like to think we are going to get more bean acres relative to a year ago, and that would pull from corn. The problem is we're now at $9 new crop, so out west, you get a dollar under basis. This is a tough cash flow to get through for someone looking to plant beans."
As farmers deal with lower commodity prices, another option some have is to look at other markets for profit. Recker said specialty contracts are becoming more intriguing for a few extra dollars.
"As commodity prices are depressed here, I think most guys could look for non-GMO contracts," Recker said. "There's demand for non-GMO corn and non-GMO soybeans. I know those are getting a harder look in this environment certainly."
Mueller said he will be doing a non-GMO corn contract this year and stands to make a higher profit on those acres. He also said he is turning a few more acres to his alfalfa crop to add some profitability to his farm.
"My alfalfa customer wants more alfalfa and I'd be happy if every acre I had was in alfalfa," he said. "That's the most profitable crop by far."