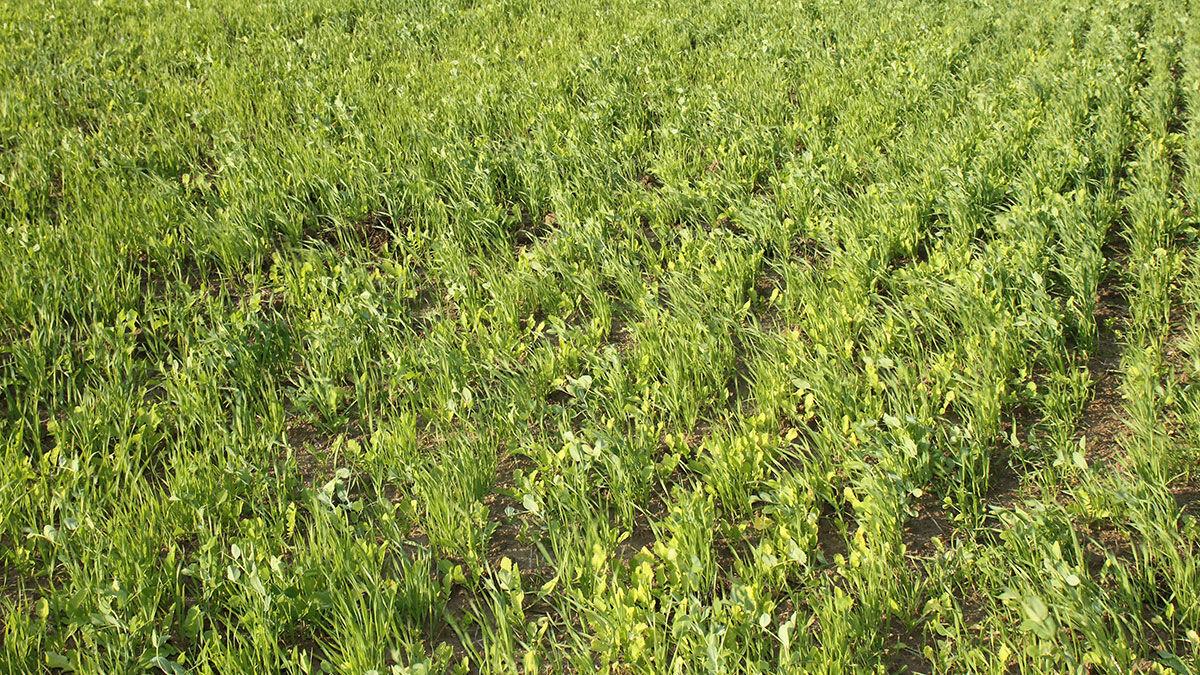 As harvest season hits its typical midpoint, cover crop seeding is in full swing as well.
The soil health benefits of cover crops are widely advertised, but figuring out how to apply cover crops requires some thought.
The American Society of Agronomy said overwintering cover crops tend to be more effective than those that die in harsher winters, in a September report.
Hardy varieties such as rye grass, cereal rye and hairy vetch tend to survive more often with good root establishment.
"Cover crops that survive over the winter should absorb more nutrients and provide more protection to the soil," they said said.
The Midwest Cover Crops Council recently released a selection tool that takes into account county information for various states in the Midwest and the goals of the producer. From fighting erosion to scavenging nitrogen in the field, the tool will show what cover crops could be effective in individual operations, what planting time frames are more reliable and when might be risky for proper establishment.
"This gives good information about the species that will fit each user's unique situation — their rotations, time frames and goals," said Anna Morrow, a program manager for the Midwest Cover Crops Council.
For livestock producers, the main consideration is what they hope to accomplish for grazing, Denise Schwab, Iowa State University Extension beef specialist said.
For those looking for fall grazing out of their cover crops, seeding typically occurs in August or September. Look for varieties that don't overwinter such as oats, she said, as they tend to give more fall growth when established early.
Operations that favor spring grazing have success with cereal rye as it tends to shoot up earlier in the spring, but it matures quickly, she said.
"It tends to work well if you are going to try to graze your harvest in the spring and then go into a normal crop rotation," Schwab said.
"If you have the ability to go with a later-season soybean or a summer annual, you could go with a triticale or wheat because they don't mature as quickly."
Comparing fall and spring cover crops, Schwab said spring might hold a slight advantage for helping summer pastures. In fall, cattle can also graze on corn stalks left in the field, she said.
"Most of our producers in Iowa have adequate corn stalks that we can graze hopefully to the end of the year," she said.
However, the quality of those corn stalks could be affected in a year that saw drought and significant wind damage throughout Iowa.