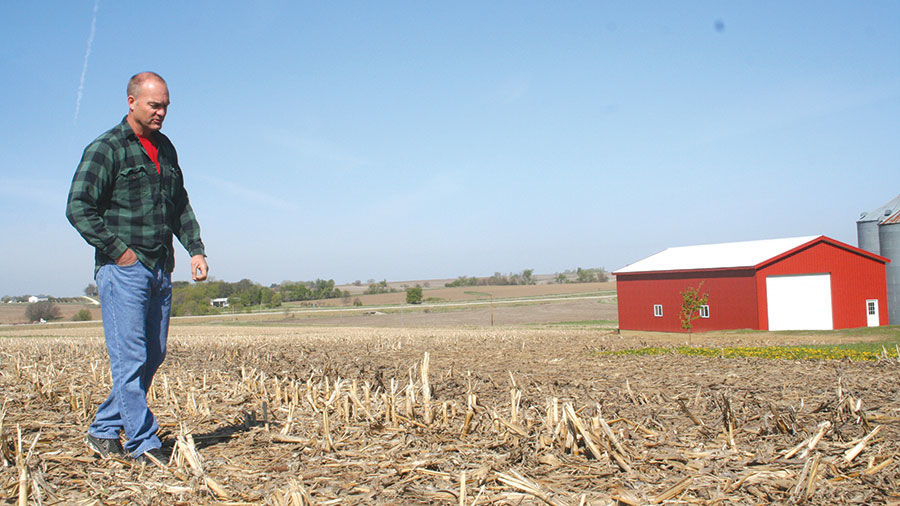 Every year, Rolland Schnell dedicates some of his Newton, Iowa, farmland to participating in field trials. What he gains is invaluable to him.
"Knowledge," Schnell said. "That would sum it up. You gain the knowledge from that particular trial, whether that's a herbicide trial or a seed treatment trial or whatever that trial might be, you have some first-hand experience and are working with farmers across the state and you see how you compare with them. You learn first-hand whether this particular trial is of benefit to you."
From chemical trials to row spacing, many farmers take part in field trials which can help themselves and other farmers see what traits and treatments might work best in their fields.
Schnell said many of the trials he participates in help him make decisions for next year.
"This year I did a trial on NemaStrike," Schnell said. "The results of that will influence my decisions for next year. Of course, I don't look only at my data, I want to see how my data compares with others across the state in their conditions. I look at all that data and make a decision on that particular product."
Northeast Iowa farmer Mark Mueller spoke of a test he had recently received an email about, and while he said the idea of it seemed "a little far-fetched," he was interested.
"If it works, I have a head start on my neighbors as to the efficacy of this product," said Mueller, who farms near Waverly, Iowa. "If I can see something with my own eyes, I'd much rather go with that than trust the advertising from a slightly biased seller."
Mueller, who also serves as a director for the Iowa Corn Grower's Association, said that much of the testing done outside of a company's environment tends to hold more weight to him. That's why he helps support Iowa State Extension field trials and other public groups who are doing similar work.
"I value that because that information is in the public domain," Mueller said. "Iowa State University doesn't have a vested interest in trying to sell me something. I give any data that comes from them more weight than I would from a fertilizer salesman trying to sell me fertilizer."
Schnell added that doing things in a large, real-life farm environment, compared to a small plot in a relatively controlled environment, is a big benefit.
"I'm not trying to minimize the value of small-plot trials, but in large plots or fields, in real conditions, to me that's the value," Schnell said. "It verifies what is being done on small plots, or in many aspects I feel it has more value than that."
As far as getting started in participating in field trials, both Schnell and Mueller said it is pretty simple.
Many groups are looking for farmers to participate they said, and tests can be tailored for what types of traits could help farmers' fields. They added that the time commitment is minimal.
"They make the trials very farmer friendly," Schnell said. "They hold your hand if necessary and can help you through the process."