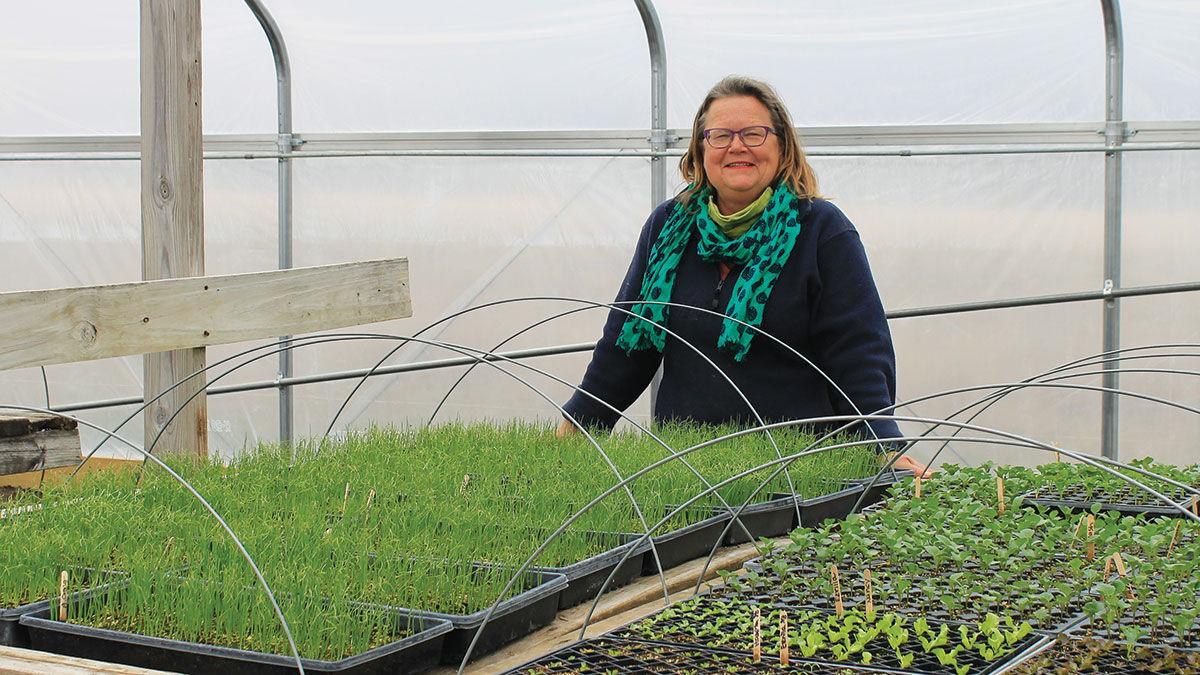 When the United States started shutting down more than a year ago due to COVID-19, grocery store shelves were quickly cleared out in some areas, with some taking days to restock.
University of Illinois associate professor Brenna Ellison said it showed off some of the issues in the supply chain.
"The grocery store is probably the easiest indicator to see how our supply chain is doing," Ellison said. "For as painful as March and May were with empty shelves, we are bouncing back fairly quickly. I think the supply chain has been pretty resilient."
However, many food industries dealt with waste as the supply chain was unable to keep up with production.
"I think meat probably experienced some of the hardest hit impacts because processing capacity was slowed down so much," Ellison said.
Ellison said the dairy industry also saw dramatic impacts, as videos of milk being disposed of due to oversupply circulated around the internet.
"So many dairy producers might be tied to schools and have contracts there," she said. "With many schools slow to open up, what can we do with the excess product? You can't just stop milking cows."
One way to help food production would be to give them more flexibility and options, Ellison said. If producers rely on food service or catering industries that were largely shut down over the past year, they may have had to dispose of a fair amount of food. She said the question being asked by experts and producers is how to make it easier for them to place their product.
"A bag of shredded cheese is much smaller in a grocery store than what you might get at a restaurant," Ellison said. "From the outside, people say 'Just adjust to put your food in smaller packages,' but there are a lot of logistics and things that go into that. We need to make sure that their food can be redirected to meet demand."
Excess food hasn't been an issue for Community Supported Agriculture farms, particularly in recent years. In fact, they are struggling to keep up with demand, according to Laura Krouse of Abbe Hills Farm in Mount Vernon, Iowa.
"It always has been, but in 2020, demand just skyrocketed," Krouse said. "I know most of the CSAs around here filled up about a month ago. I didn't even start accepting registrations until (the end of February), and I'm already 60% full."
She said with the demand for CSA shares, which can include anything from lettuce, cabbage, onions and sweet corn, they are usually cleaned out and don't leave any veggies behind. She said the CSA shares go to households, but she will grow extra for other markets such as hospitals and schools.
"I don't have any waste," Krouse said. "I don't want to try and grow it and put that effort into it and find out we aren't going to be able to harvest it. As much as we can grow, we can sell."
Krouse said the issues seen in the supply chain, particularly during the pandemic, and the desire for locally sourced food, are what has been driving people to CSA farms.
"People saw how brittle the food system is — the food delivery system — and they want to be closer to home and feel they have a little more control or knowledge about what is going on," Krouse said. "Restaurants, hospitals, schools, care centers — everybody is interested in sourcing their food closer to home."
Ellison said the U.S. has been addressing food waste, especially in the latest farm bill, and waste is projected to be cut in half by 2030. She said there are dedicated policies and goals coming to the forefront that are helping eliminate some of the issues.
The 2018 farm bill included measures to prevent food waste by promoting spoilage prevention technology; to strengthen liability protections for food donors; to promote food waste recycling through local compost plans and biogas; and to better coordinate food waste reduction efforts across the federal government.