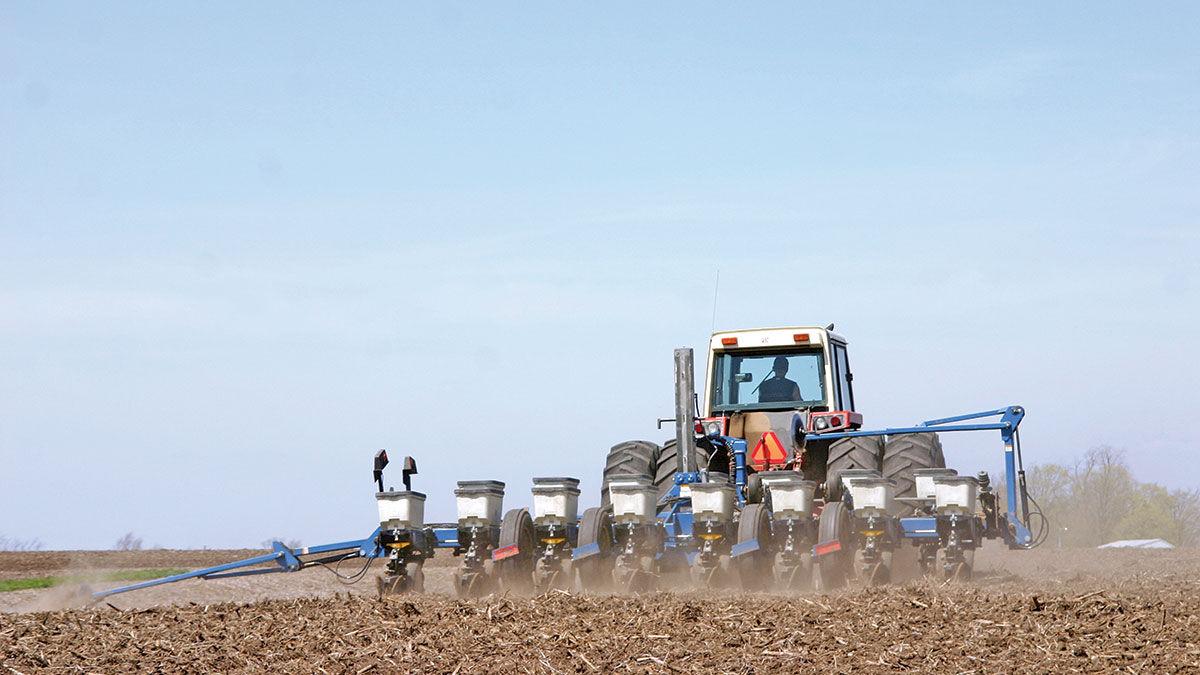 With the dry fall allowing for ample field work in many areas, a lot of farmers are ready to pounce at the right opportunity to get their crop in the ground.
Troy Bauer, a technical field representative with BASF, said trying to plant early may result in yield benefits.
"It's hard to put a number on when growers can start to plant," Bauer said. "In Iowa, growers can start planting when the soil is fit."
Bauer said extra tolerance in soybeans is causing some farmers to plant their soybeans with, or even before, their corn crop.
"Soybeans may have better cold tolerance than corn," Bauer said. "It's a really good strategy to maximize their yield potential because it allows for earlier emergence, larger canopies, more nodes and then more pods."
Among the releases at the virtual Commodity Classic this year was a new planting guide created by Corteva Agriscience's teams at Granular and Pioneer Agronomy. Mary Gumz, with Pioneer Agronomy, said research and data collection has helped debunk three myths about planting timing, population and planting depth.
She said the idea of always planting corn ahead of soybeans is a myth. Adding length to the reproductive period of soybeans could be a major positive for the crop.
"Early-planted soybeans reach canopy closure sooner and intercept more sunlight," she said. "They will spend a longer time in reproductive growth."
Early planting doesn't have to mean early harvest either, Bauer said. The flowering on the soybean plant will start early, but a longer growing season just adds to yield potential.
But the move depends on the individual farm.
"Make the decisions based on individual field conditions," she said. "Planting early into a muddy seedbed erases any advantage you might have had in planting early."
It is important to consider ground temperature, but also to hold off in planting if the three- to- five day forecast shows cold, rainy weather.
"If there's a cold weather front coming through, especially something that is going to have a cold rain event, I would hold off on planting until after that event," she said.
Gumz said that in modeling conducted by Corteva, a farmer may lose nearly a quarter to four-tenths of a bushel per day if soybean planting gets delayed to late April.
"If they would have a 10-day planting delay, say April 20 to May 1, that's $24 to $40 per acre of lost potential," she said.
However, early planting is not without its possible drawbacks. Midwest weather tends to be unpredictable and volatile, especially in April and May, when the crop is most vulnerable.
Bauer said cooler, wet conditions may lead to disease and fungus risks, such as Pythium and Phytophthora, which may require a strong fungicide application. He said one option from BASF is the F500 fungicide, which is designed to give additional cold tolerance.
"That can help boost your soybeans early in the year," he said.
He said sudden death syndrome and soybean cyst nematodes are another risk of early planting.
"You need a good strategy for going after both of these," he said. "For soybean cyst nematodes, going with a rotation and non-host crop can help reduce levels. Sudden death syndrome is a different beast. It reproduces very well on corn, so that doesn't help."
Seeding rate should be determined year to year and product to product, Gumz said. And she also busted the myth that shallow-planted corn will emerge faster. It will more likely emerge unevenly, she said. A farm may lose up to $80 per acre by planting at a depth of 1 inch compared to 3 inches, she said.
With additional reporting by Phyllis Coulter.