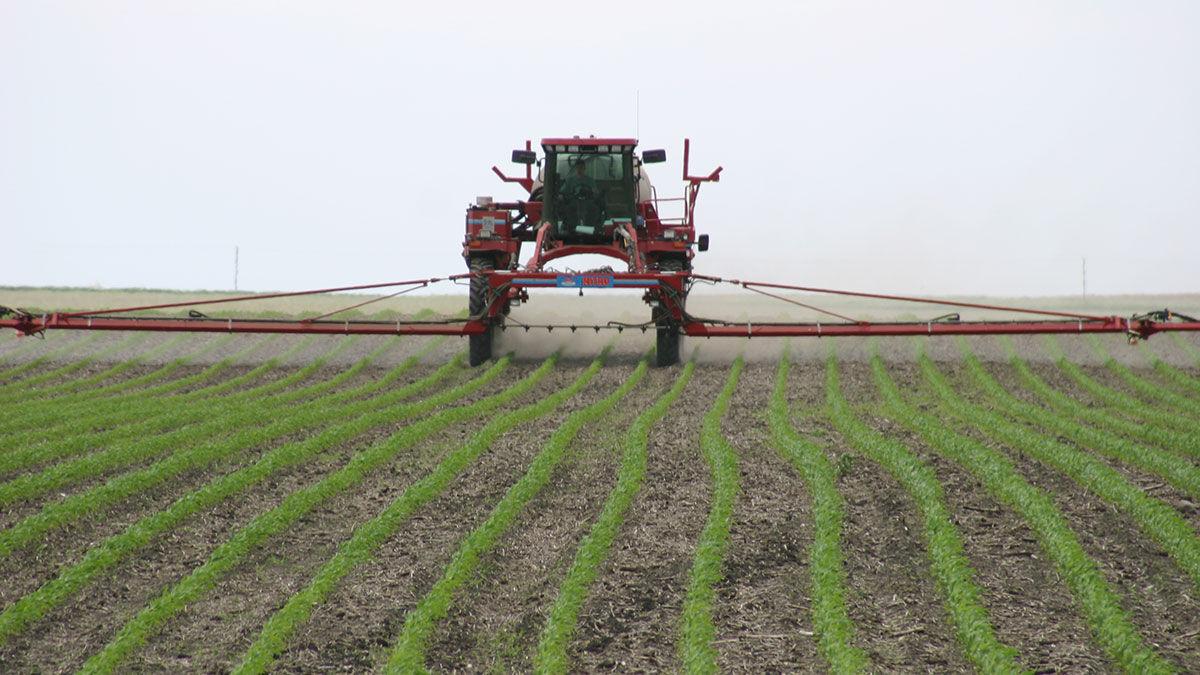 Editor's note: The following was written by Ryan Bergman, Iowa State University program coordinator in ag technology, and Meaghan Anderson, Extension field agronomist, for the Extension Integrated Crop Management blog.
---
Beyond making sure a sprayer is mechanically sound and fit for spring, you need to make sure it's calibrated to accurately apply pesticides and fertilizer.
Before calibrating, make sure the machine has been cleaned of any potential pesticide residues and that the tank has only water in it. Always wear proper PPE when calibrating spray equipment as small amounts of pesticides may still be harmful. Make sure you're doing the calibration in an area where the water from the machine won't contaminate or run off, causing potential negative environmental impacts.
The first step to proper calibration is to understand how you plan to operate the machine this year. Knowing what speed you plan to spray at, your spray pressure and desired application rate are key to the calibration process. Use this information to determine what the desired nozzle flow rate should be.
If spraying fertilizers, it will be necessary to include the water rate conversion factor in your nozzle sizing calculations.
With the proper nozzles installed, perform a nozzle catch test to ensure everything is operating properly. The machine should be operated at full engine speed, pressure set to field operating level, and all the boom sections open and spraying. To get the machine to spray while stationary, enter a calibration mode or manually trigger the machine to spray product. Your owner's manual or equipment/precision ag dealer should be able to help you through this process.
Next, you will need a stopwatch and a container to catch dispensed water. Measure the water applied out of each nozzle over the course of one minute using the catch container and a stopwatch. Do this for each nozzle on the machine. Once complete, review the values and check for any that are deviating too far from your desired flow rate.
Nozzles that are producing significantly less flow than they should may be plugged. Check and clean these nozzles then retest them. A plugged nozzle can impact the flow out of surrounding nozzles as well, so it may be beneficial to check other nearby nozzles again. Any nozzle deviating from the desired flow by more than 10% should be replaced.
This process should be repeated for each application configuration (combinations of rates, nozzles, pressures and speeds) you plan to apply at this season. While this can be a time-consuming process, it's essential to ensuring products are applied according to the label and the best possible efficacy is achieved.
To speed up the process, a nozzle calibrating tool can be used. This can be a good tool to keep in the sprayer for quick nozzle flow checks while in the field.
If your machine is having trouble achieving your desired flow rate across the whole boom it could be an issue with your rate controller or flow meter. If you think your flow meter may be the culprit, you can remove it and have it recalibrated at your local dealer to ensure its accuracy.
Before adjusting or troubleshooting these systems, make sure to consult your dealer or owner's manual to properly understand the impact any changes you make could have. Entering in a wrong flow meter calibration or not configuring the rate controller properly could cause significant issues and inaccuracies with the rate control system.